Cloward H2O, an expert in aquatic design, is celebrating the success of one of its earlier projects, Hilton Waikoloa Village, where it provided engineering design for a three-quarter mile long saltwater boat way river with waterfalls and cascades, as well as three major pools with waterfalls and water slides and two major freshwater bird and fish exhibits with decorative waterfalls and cascades.
The company also worked on the swim with the dolphin exhibit and the saltwater lagoon that guests can snorkel in at the resort, which opened in 1988 as the Hyatt Regency Waikoloa and then became the Hilton Waikoloa Village in 1990.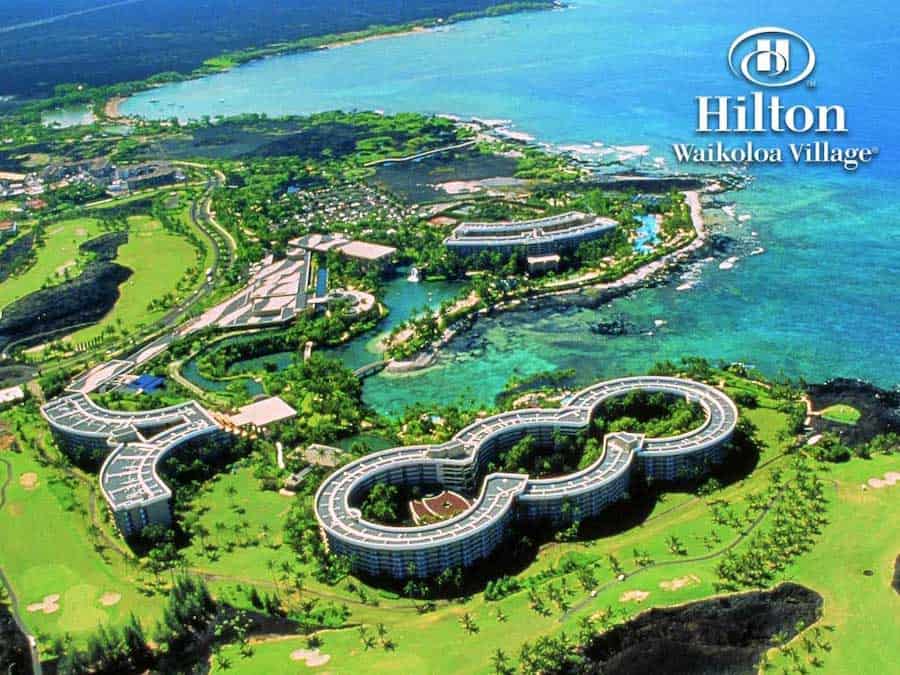 Luxury in Hawaii
The 62-acre resort can be found on a nine-mile stretch of the Kohola coast and is home to a four-acre ocean-fed saltwater lagoon, where visitors can swim and snorkel with sea turtles and tropical fish. Guests can also enjoy an interactive dolphin guest program, seven tennis courts, two 18-hole championship golf courses and the 25,000 square foot Kohala Spa. They can even ride between guest rooms on canal boats or air-conditioned trams.
Those wanting to relax or have fun by the pool have a choice of three swimming pools, with a range of waterfalls and slides as well as jacuzzis and a sand bottom play area. There is also an adult-only pool, complete with three luxury cabanas.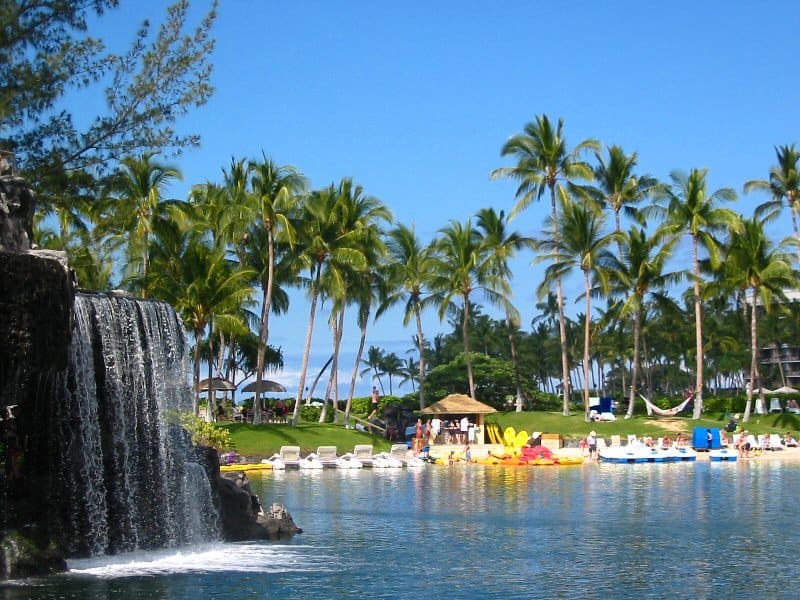 There are 1,113 guest rooms and 58 suites available, and the resort also offers a 20,000-square-foot shopping area, a ¾ mile-long museum and art walkway and award-winning dining.
The resort also features Dolphin Quest Hawaii, the only dolphin interaction of its kind on the Big Island, where guests can see dolphins close up and help to support marine conservation and education by taking part. This is an outdoor experience with extra safety measures to keep everyone safe during the pandemic.
Earlier this year, Cloward H2O celebrated the opening of the Conrad Punta de Mita Hotel in Mexico.