Increasingly, aquatic facilities are fitting retractable pool enclosures as a way to weatherproof their facilities and their revenue.
Offering fresh air when the weather is fine, and protection when it's not, the enclosures keeps guests coming, rain or shine.
OpenAire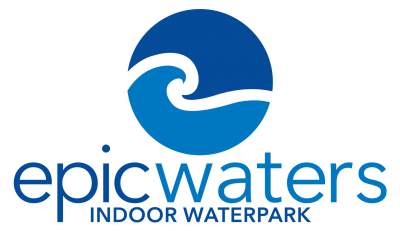 is a leader in the field. Among its many projects worldwide, the company recently designed and installed a custom roof for Epic Waters in Texas.
The trend for developing aquatic facilities and municipal waterparks is one of the fastest growing segments in the United States' water leisure industry. A recent study by the World Waterpark Association (WWA) found that new facilities are attracting as much as seven times the number of guests daily compared with traditional flatwater pools.
Here, OpenAire reveals why retractable pool enclosures bring a new dimension to waterparks, resorts and attractions.
Increased Attendance and New Amenities
The company's indoor-outdoor designs create all-season, sunlit environments that let pools maintain the perfect swimming conditions and temperature throughout the year.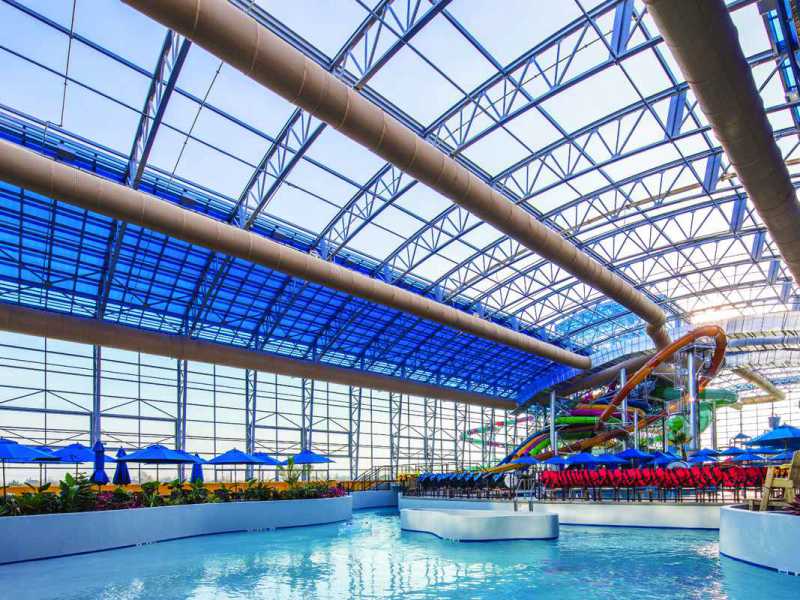 "Even in the depths of winter, OpenAire aquatic structures give guests the warm, summer atmosphere of a truly outdoor pool," explains OpenAire. "By operating year-round, owners are able to expand their aquatic programming to attract increased numbers of guests throughout the year."
Revenue Growth
Transforming a weather-dependent facility into a year-round attraction can dramatically boost revenue.
Energy Efficiency and Sustainability
Operators can open and close the panels at the touch of a button, letting in natural light and fresh air and reducing the need for lighting during the day. Once open, operators can turn off their dehumidification systems, reducing energy use and costs. What's more, the aluminium frames are designed to resist heat transfer and condensation. All in all, this can help owners save as much as 27% in energy annually.
Improved Air Quality
Many pools that feature OpenAire structures report improved air quality and a more pleasant atmosphere. This encourages swimmers to stay longer and visit more frequently.
Virtually Maintenance-Free
Open-Aire's aluminium frames are corrosion-resistant and require virtually no maintenance compared to steel structures, minimising pool area down-time and providing long-term cost savings.
OpenAire is a leading creator of custom-designed retractable roofs and skylights. Its roofs span 3 of Travel Channel's 8 'Most Incredible Indoor Water Parks'.