Pico Play, a global leader in the planning, design, development and construction of world-class themed attractions and entertainment, is consulting on the creation of a new surf park on Australia's famed Gold Coast.
The development, proposed as part of The Club at Parkwood Village features a WhiteWater West Endless Surf pool. In addition, the Parkwood Village proposal includes residential, hospitality, medical and commercial amenities to serve the growing community.
Current conditions
"There is so much to consider across every aspect of operating an attraction and with surf park projects underway in​ Asia, Australia, USA and Europe, Pico Play is in the best position to provide a total solution and deliver outstanding guest experiences," says Pico Play Director Darren McLean.
"In Asia, [Pico Play is] bringing a premium surfing experience to a region without any natural waves," McLean says. "On the flipside, we're also working with Parkwood Village on the Gold Coast, arguably the world's best surfing destination, because there is a strong existing demand for safe and consistent waves."
Pico Play provided business advisory and feasibility services for The Club at Parkwood Village project. McLean says these are merely a part of a wider range of understanding surf parks need to succeed. He also notes that market, customer and investment research; technology evaluation; and master planning, project and operational management are critical.
"Pico Play has great experience at an international level across attractions and theme parks so with the surf park industry being so new, we wanted someone looking at our project through a wider lens than just surf," says Parkwood Village Managing Director Luke Altschwager. "Pico Play is not a traditional design or consulting firm; they have a clear operational history and practical boots-on-the-ground operating experience."
According to Altschwager, the project is currently being reviewed by Gold Coast City Council. Because there's a chance for approval by late 2021, construction could begin 2022, and the park could open late 2023.
A new wave
"They [Pico Play] understand the leisure and entertainment business and they have passionate surfers on their consultancy team, so they get the surf sector," Altschwager says. "Having a consulting firm that is holistic in nature and can look at all the commercial opportunities for our surf park is really helpful."
McLean says understanding customer segments is vital to success. And, developing a surf park model specific to each market, with additional revenue streams is key. The company researches these additional revenue streams for parks, from food and retail, to ancillary experiences.
"The key to an attraction's success is not only about making money on busy days, but not losing money on low attendance days," he says. Employing smart approaches to reduce environmental impact—a core value of the surfing community—can also offer operators financial savings.
Using renewable energy like solar power will reduce a park's footprint and energy costs. In addition, mapping and planning for energy consumption on low, mid and high attendance days increases efficiency.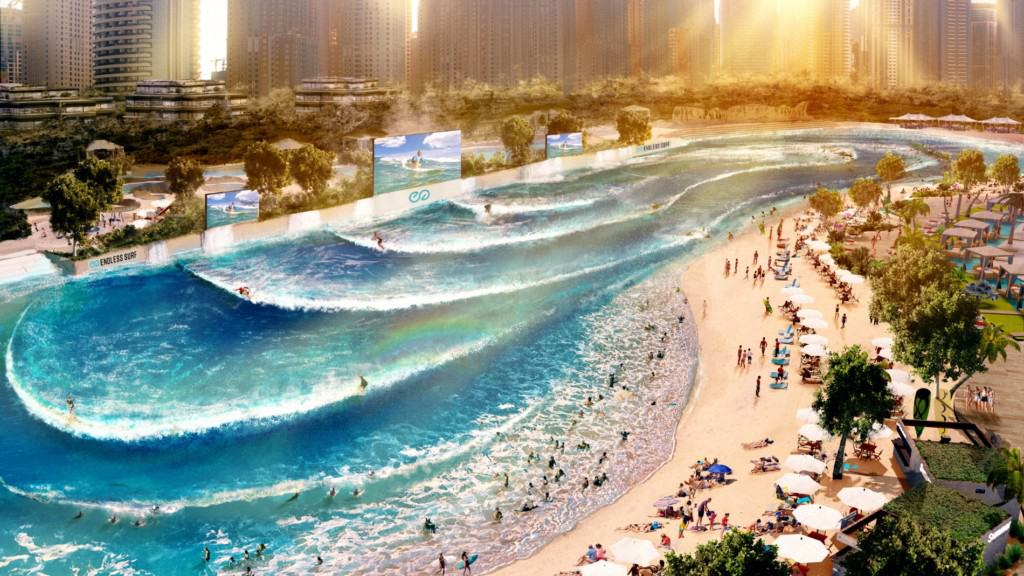 Earlier this year, leading waterpark developer WhiteWater announced it would be providing an Endless Surf pool to the new development at The Club at Parkwood Village.
And last year, Pico Play revealed its work on the Big Octopus at Ripley's Believe It or Not! Surfers Paradise themed attraction on the Gold Coast.