Therme Group and Wund Holding will operate as ThermenGruppe Josef Wund for the Frankfurt project, the latest location in Therme Group's global development programme.
Located by the Nidda river, the wellbeing resort will be home to water-based activities and wellbeing treatments, as well as art, nature and technology.
The experience includes activities for children, adults and seniors. The resort's family area will boast more than 30 waterslides, while relaxation areas will include thermal and mineral pools.
"In a place long known for its healing waters, this wellbeing resort will help to revive a thermal bathing culture stretching back to the Romans' arrival in the area almost 2,000 years ago," said Robert Hanea, CEO and chairman of Therme Group.
Therme Group wellbeing resort in Manchester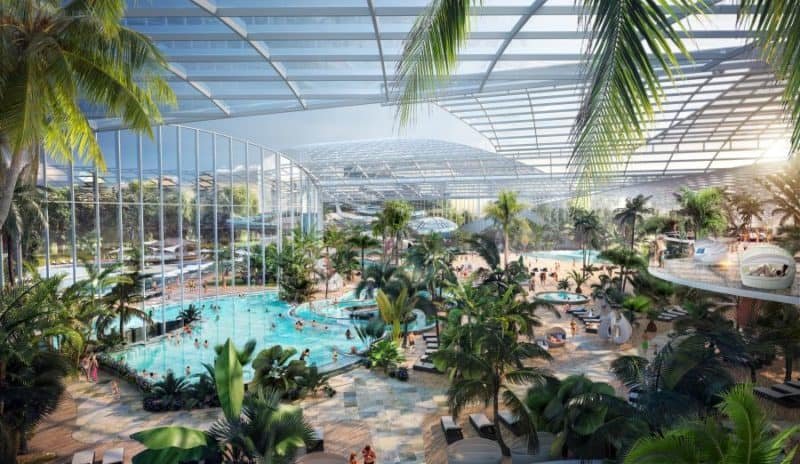 "Along with Therme Manchester and other worldwide projects, it will elevate our concept to a new level, furthering our aim to redefine wellbeing for communities worldwide."
The attraction will be a sustainable offering with a biodiverse ecosystem that includes more than 1,800 palm trees, delivered with the support of Therme Group's botanics company, Therme NAT.
There will also be immersive art and culture at the resort. Therme Art is working with some of the world's leading artists, designers and architects to create sensorial spaces.
"We have had a strong relationship with Therme Group for many years, which was formalised in February 2020 when we entered a far-reaching strategic partnership," said Edelfried Balle, managing director at Wund Holding.
Therme Group plans international expansion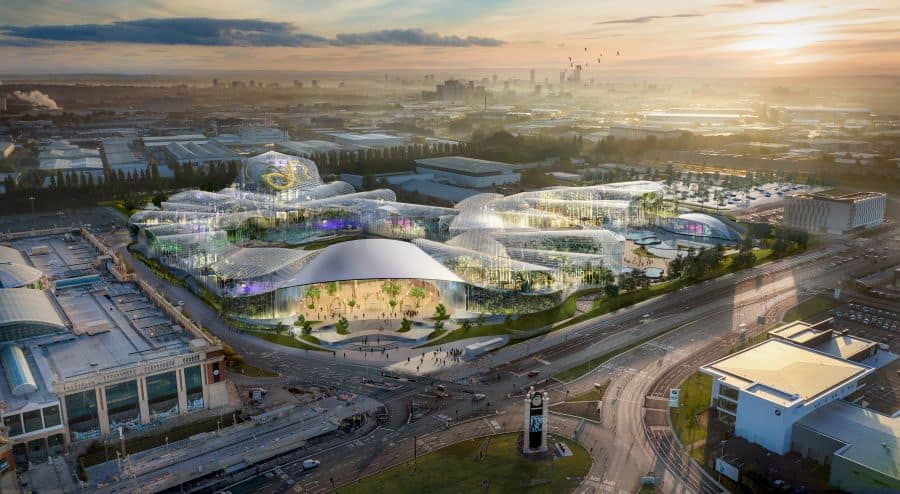 "This scheme builds on our shared ethos of 'wellbeing for all', creating a facility that will be accessible and inclusive and will bring profound health and wellbeing benefits to everyone who visits."
After approval to build a £250m wellbeing resort in Manchester, Therme Group revealed plans to develop the concept in other cities in the UK, including London, Scotland and Wales.
Construction on the wellbeing resort in Frankfurt is due to begin within a year, with the opening set for 2023. More than 1.3 million guests are predicted to visit annually.
Therme Art, part of Therme Group, recently became a strategic investor in Superblue, a company dedicated to experiential art. Superblue has opened its first venue in Miami.
Images: Therme Group