A quick intro, I have been in Asia now living and working on a full time basis for 19 years. The Amusement Industry has offered me many exciting opportunities and I have had the pleasure of living & working in China, Thailand, Vietnam, Malaysia & Taiwan.
by Alan Mahony
Being based and living in these countries has not only offered challenging experiences and great memories whilst establishing and operating projects, but also allowed me to experience many great cultures.
Coming from Australia – after 10 fantastic years with the Village Roadshow Theme Parks group on the Gold Coast – I knew it was time to expand my horizons. I thought the USA was the destination for me then suddenly out of the blue, I was approached about a GM's position in China.
The project was a joint venture between the local government with Hong Kong and Singaporean investors and was to be China's first ever waterpark. It was back in 1996 and I knew absolutely nothing about China, seriously nothing, but the thought of the challenge was too exciting. The Singaporean investors came out to Australia to meet with me and then the decision was made, I was heading off to China!
I can remember the flight now, transferring at the old Hong Kong Kai Tak Airport, after experiencing the most exciting approach to landing that has ever existed (see video below), descending through and close to the local apartments, so close you could make eye contact with residents through their apartment windows.
Whilst in transit I could not help noticing the security guards carrying machine guns patrolling the terminal. I remember thinking, "What am I doing?"
Then the flight to Guangzhou – as soon as the flight hit its flight altitude it was time to start the descent. The vision is still so clear of looking out the plane window on the approach to the runway, rows and rows of apartment buildings, it looked like millions of them spreading as far as the eye could see.
The passenger aircraft industry was in a period of very rapid growth so the airlines were
recruiting air force pilots, and our pilot brought the plane down very fast and very hard, causing me to grab the seat and again think, "What am I doing?"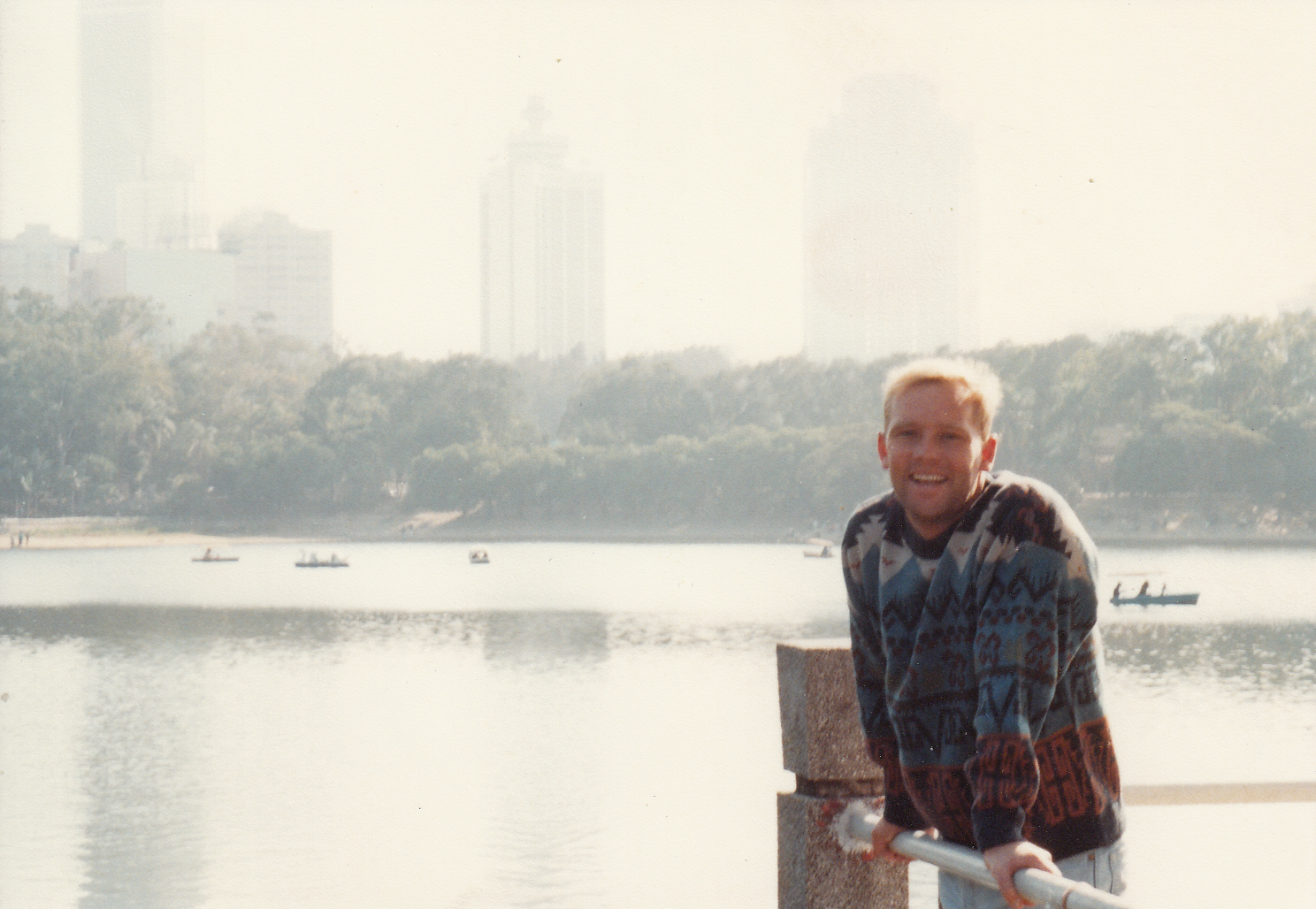 As the only foreigner at the airport and everything written in Chinese, I followed the masses of people to be placed in a large customs queue, only to reach the front of the line and be abused by the custom official for not writing clearly enough on my form. Yet again I thought, "Why am I here?"
Exiting the customs area I was hoping to see someone, perhaps holding a sign with my name, but there was nothing, no one. I found an open area where I knew I could be easily seen and placed my bags on the ground and sat on them hoping someone would come.
So there I was in China, unable to talk with anyone, sitting on my bags, catching everyone's attention with my sun bleached white hair and now really thinking, "Why am I here?"
30 minutes gone and I'm starting to worry. One hour gone and wow I'm seriously thinking, "Why am I here? What am I going to do?"
Then aaaaaahhhhhhh they arrive and I'm greeted. Welcome to China!
Fast forward 2015, here I am back in China again.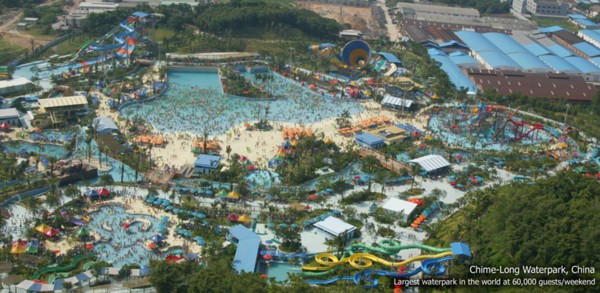 Now based in the capital Beijing and working on projects in Tieling, Liaoning and Foshan, Guangdong. I have seen an amazing amount of change in cities, society and especially the leisure and attractions industry.
As always it was great attending the 2015 IAAPA Asian Show in Hong Kong last month, because Hong Kong is a perfect host city. It is always great seeing industry friends, some of whom have been attending the shows annually ever since my first show back in 1998 in Singapore. The show has grown in leaps and bounds and again broke records this year for the number of exhibitors (353) and floor space (9, 432 net square meters).
Years back the show had a more personal feel, as there were a core group of industry leaders who were entering the Asian market and the presentations where held in the one room. This built up a real friendship amongst the attendees, which, combined with the week's parties fostered many long friendships. This year's week in Hong Kong had a new highlight that reminded me of these great times and that was the first blooloopLIVE Asia conference. This event was fantastic as it put together industry leaders from around the world into the one room for the day, with an amazing spread of speakers, mainly Asian based, in the exotic city of Hong Kong.
As great as the educational side of the day was, what really impressed me was the time delegates could spend with such a great group of people, going right through to the cocktails in the evening. Walking into the room and seeing Jim Seay, Jim Pattison, Keith James and Andrew Wray, it really felt like a blast from the past and was the highlight of my week in Hong Kong!
So, signing off from my first post and I look forward to sharing some of my many amazing Asian experiences on a regular basis here on blooloop.