IDEAS, a leading brand and experience design company, has been chosen to redesign a historic animal park attraction in Miami, Florida.
The Orlando-based company is helping lead the renovation of Jungle Island, a notable 84-year-old attraction that started in 1936 as Parrot Jungle in Pinecrest, Florida. The current site is conveniently located opposite PortMiami's cruise terminals, between South Beach on Watson Island and Downtown Miami.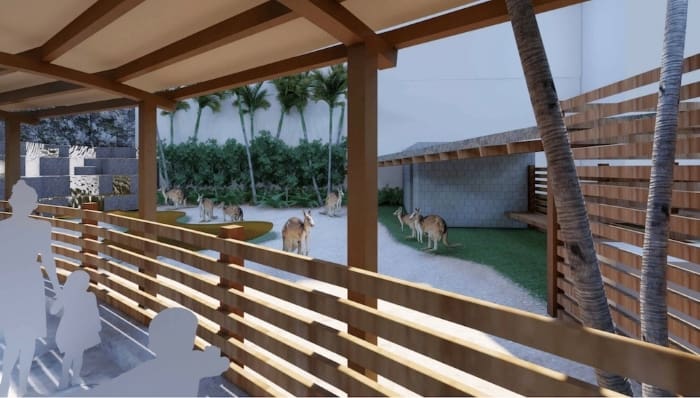 IDEAS will help deliver a new guest experience that features adventurous attractions, entertainment and animal encounters for the whole family.
Describing its new project, the company says IDEAS will "help the park embrace its lush island environment and integrate visceral, intimate animal experiences to create Miami's premiere adventure oasis." The new Jungle Island aims to provide guests with a welcome break from city life through nature.
IDEAS has consulted leading zoological experts who have worked with leading sector brands such as SeaWorld and Busch Gardens to help plan unique animal encounters which ensure respectful yet natural interactions.
IDEAS, as lead experience design consultant, will collaborate with a team of themed entertainment experts including HKS Architects, Martin Aquatic Design & Engineering, ProParks Attractions Group, and EDSA.
Bob Allen, IDEAS' chief storytelling officer says, "Our team is excited to bring new life to a destination that has such a cherished legacy in South Florida. Nature provides a treasure trove of wondrous adventure stories. We can't wait to reveal those tales to guests in unexpected ways that inspire discovery and deeper appreciation of the animal kingdom."
Jungle Island recently recruited Jay Tacey as VP of zoological operations. Former curatorial leader for SeaWorld Parks & Resorts, Tacey will be the revitalised project's lead animal consultant, overseeing the delivery of animal attractions, care and entertainment.
Other future plans for the destination include a new water park venue and an upscale resort that will integrate into Jungle Island's private bayside club at Joia Beach, Miami. Jungle Island is expecting to reveal this phase of new offerings by 2023.
In other projects, IDEAS recently announced it has partnered with Pale Blue Dot Ventures to design a new space-themed entertainment and education destination, located in Santa Barbara County, California.
Last month, IDEAS also introduced a new set of workforce development tools, providing inspiration and development in a subscription-based offering for workforce regions.
Artwork: HKS Architects