San Diego Zoo is entering the final phases of construction on its $87m Wildlife Explorers Basecamp redevelopment, opening next year and replacing the former Children's Zoo.
The 3.2-acre Denny Sanford Wildlife Explorers Basecamp is launching in February 2022. It is designed to educate, entertain and inspire the next generation of conservationists.
"The new and innovative elements of Wildlife Explorers Basecamp encourage our explorers to gain a better understanding of their role in the natural world by getting a glimpse of life from the wildlife's point of view," said Paul A Baribault, president and chief executive officer of San Diego Zoo Wildlife Alliance.
"It's a fun, accessible and meaningful way to discover how we're all connected, and that the health of the smallest members of the wildlife community is inextricably linked to our own human health."
Former Children's Zoo replaced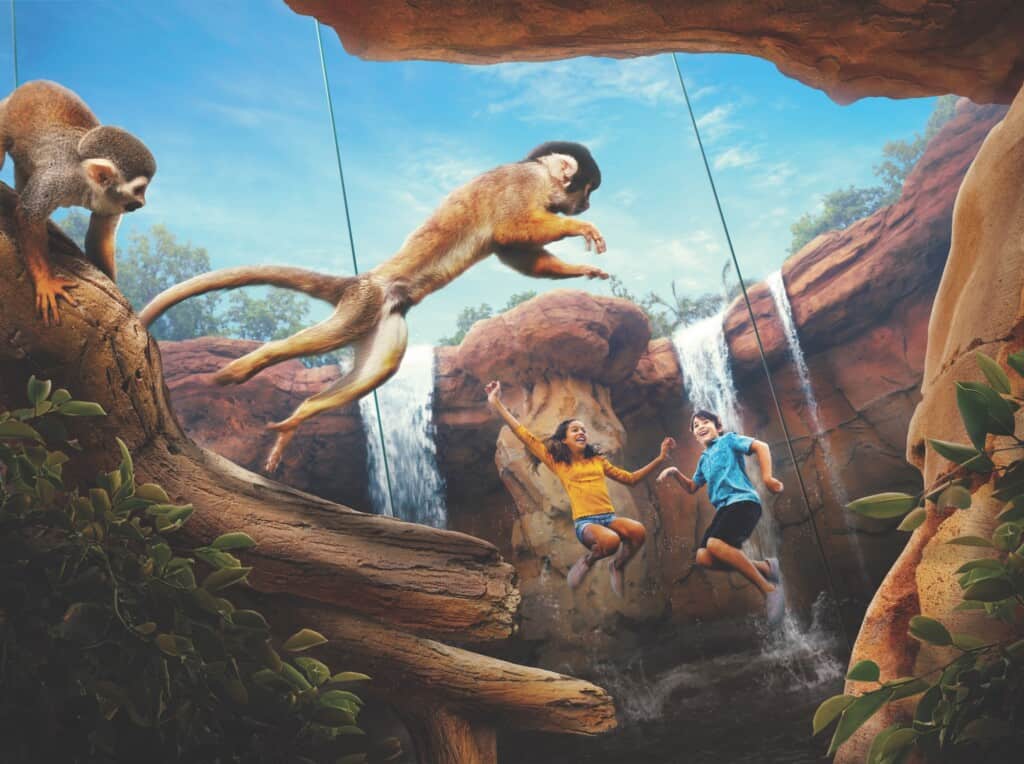 Wildlife Explorers Basecamp has been constructed on the site of the former Children's Zoo. It features innovation and immersive technology alongside animal exhibits.
"The name reflects the underlying goal of the area," said Shawn Dixon, chief operating officer of San Diego Zoo Wildlife Alliance. "We are calling it a basecamp because it's designed to serve as a launch pad for budding conservationists of all ages to be inspired to care for and protect the future of our planet."
Wildlife Explorers Basecamp is separated into four different habitats – Rainforest, Wild Woods, Marsh Meadows and Desert Dunes. The experience offers interactive play, species-themed sculptures, and sensory elements.
The Rainforest area features arachnids, crustaceans and insects, including free-flying butterflies and moths, a leafcutter ant experience, and a coconut crab habitat. In addition, visitors will become bees during the pollinator experience.
Wild Woods is home to wildlife including coatis and squirrel monkeys, as well as an 'ancient oak tree' that doubles up as a play experience with a suspension bridge, net tunnel and spiral staircase.
Inspiring future conservationists
Marsh Meadows offers an array of plants, designed to attract native bird species, butterflies and bees. The Cool Critters building boasts 7,000 square feet of immersive environments, while an underwater viewing area features fish and reptiles.
The Desert Dunes zone houses animals including fennec foxes, prairie dogs and burrowing owls. It also features a desert dry wash-themed area for climbing with hidden reptile sculptures.
"We consulted with child development experts early in the design process, who said if you want future generations to really have empathy for wildlife, they need to see the world from the animals' perspective," Dixon added.
"Wildlife Explorers Basecamp is an engaging, hands-on adventure, seeding hope and optimism, where wildlife and guests can be active and engaged."
Images: San Diego Zoo