We explore how visitor attractions can maintain a share of guests' attention while closed, and how marketers can hit the right notes by acknowledging our Healthcare Heroes when doors open for business.
By Ben Thompson, Carolien Nederlof, Klaus Hoven, Luca Liboa and Raymond Oude Groen.
There are some brutal facts in the industry at the moment which need to be confronted. Businesses of all sizes but particularly small to midsize operators are struggling for survival due to the COVID-19 enforced closures.
Even before many countries went into lockdown, media reports were suggesting the industry was experiencing a significant downturn in bookings of overseas travel.
We're sure that everyone reading this article is aware of reports of layoffs or employees put on furlough and feeling extremely raw for the individuals concerned, if not experiencing the effects of the virus themselves.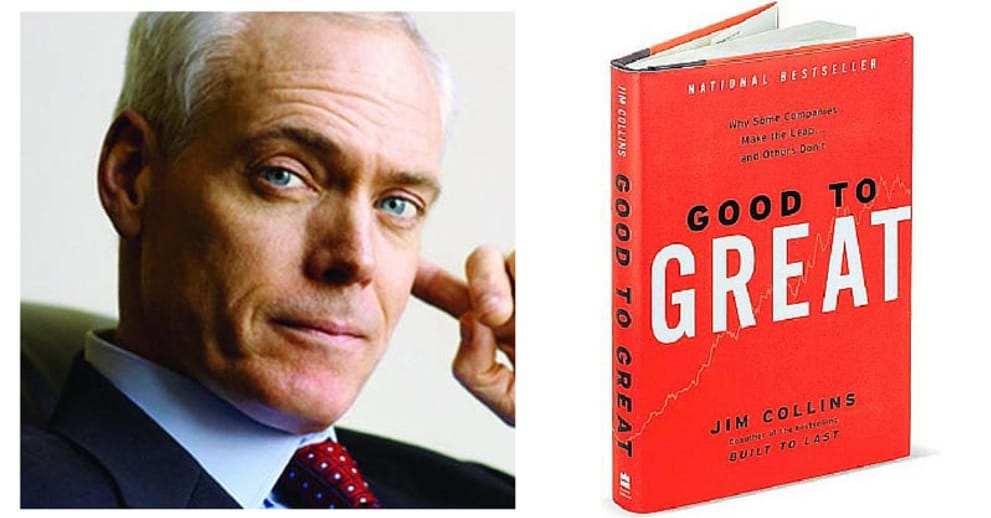 As Jim Collins, author of Good to Great says:
Confront the brutal facts but don't lose faith
There are no adequate comparisons for COVID-19. However, we can establish some benchmarks by studying previous systemic shocks. The last time the industry went through major turmoil was in the 07/08 financial crisis. The economic impact was enormous. The World Tourism Organization estimated international tourist arrivals reversed by 4% in 2009 (UNWTO, 2010).
The financial crisis also had an impact on visitor attractions but this was nowhere near as dramatic. In 2009, most of the top theme parks and leisure destinations saw either flat attendance or a small decline.
On a global scale, a marginal decline of 0.2% in visits was felt as operators employed smart strategies to sustain numbers and make the best of a troubled situation, building on the fundamentals of good business in the visitor attractions industry: (TEA, 2009).
Reinvesting in the quality of the product and guest experience.
Maintaining investment in imaginative marketing campaigns and events.
Deepening customer relationships, especially through the staging of relevant digital experiences.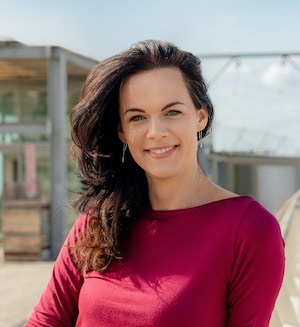 This approach was also successful for the hotel industry. 2013 research showed that hotels focusing on high-quality branding and relying on loyal customers were best equipped to handle the crisis (Del Mar Alsonso-Almeida & Bremser, 2013).
By contrast, those businesses that cut marketing and advertising costs performed a lot worse than those who maintained their investment, as Mark Ritson pointed out in a fantastic article in Marketing Week.
Attractions: a resilient industry
Of course, we know that COVID-19 is not comparable to the financial crisis. This time parks need to close to protect the health of visitors and staff members and follow governmental guidelines and policies.
We don't know yet when parks will be able to open – although June or July looks sensible given the read-across from Asia. And of course, the economic impact will likely be much higher than after the financial crisis.
But the TEA numbers of 2009 do reflect that the attractions industry is resilient. It is strong, stable and well equipped to survive, recover and continue its expansion as the economy recovers. The early 2010s were great years for the industry, as operators invested in high-quality branded entertainment, using modern marketing and creative strategies to create compelling experiences for guests.
While we wait for the right time to re-open, we should look for opportunities to re-define our business and operations. Phases of very low demand can be a good opportunity to carry out internal structural reforms and develop new concepts – for one thing, resistance to change is easier to overcome!
Most importantly, identifying cost savings will facilitate the necessary investment in demand-creation and product development.
Saving costs without harming the guest experience
Ranjay Gulati, Nitin Nohria and Franz Wohlgezogen, writers of Roaring Out of the Recession, writing in HBR in 2010 found that only 9% of the 4700 companies they reviewed emerged from the recession in better shape than they entered it. One thing they had in common was the ability to trim costs while continuing to invest in marketing and advertising.
When asked about the recession of the 1990s, Sam Walton said: "I thought about it, and I decided not to participate."
We've picked out a few tactics that our group of attractions industry professionals would recommend when it comes to saving costs and being resilient.
Attention and flexibility
Due to the unpredictable outlook, overhead costs will require attention and flexibility in order to retain talent and avoid or mitigate redundancies. Freelancing and on-call contracts can be temporary options for seasonal workers and non-operational departments.
We recommend having an open and empathetic conversation with employees about that, and about remuneration plans, explaining why variable pay, bonus schemes and stock options related to individual KPIs and revenue might be necessary and beneficial to develop a more entrepreneurial attitude.
Finding new solutions
Concerning capital expenditure, we see a chance to introduce new solutions: turning new purchases into leasing contracts and modulating the duration and amount of monthly fees. This will make balance sheets lighter and will increase suppliers' stake and involvement, motivating them to renovate assets more frequently.
For existing contracts, both amortization and depreciation plans can be redrafted; the effect of this will be to extend the lifespan of existing assets. In combination with efforts to renegotiate future payment terms, this will improve the P&L and balance sheet.
Reconsider business models
Operators should reconsider the cost of sales, rationalizing the assortment of secondary-spending products and services by focusing on high-rotation items relevant to the core business. Increasing the use of pilot-schemes to test the performance of new upselling opportunities is also a good idea.
Operators should reconsider the cost of sales, rationalizing the assortment of secondary-spending products and services
We would encourage operators to reconsider the business models of tactical but non-core services. In F&B, for example, companies like Albron can provide meals for 1.5 million visitors in only 2 months, as well as niche freshly baked bread, offered a-la-carte.
Review supply chains
Finally, we would advise businesses to review their supply chains, optimising the range and/or suppliers, strengthening the relationships with those with potential to become strategic partners and stakeholders, and establishing new contracts, discounts and payments terms.
Professional fees can also be spread across a longer duration rather than being discontinued, introducing risk-sharing formulas related to results. Finally, franchising or licensing royalties purely based on gross revenue can and should be renegotiated and diluted.
Just because guests can't visit, doesn't mean you're closed for business
The main focus, especially in the first weeks of the crisis, is logically centred around decreasing costs and trying to keep staff on board as much as possible. But as soon as the most urgent measures have been taken, it's just as important to address other elements of the operation. Just because the location can't be visited by guests, doesn't mean you're closed for business.
Take this opportunity to keep in touch with your audience, and even try to let them experience your brand differently
It can be compared to a long-distance relationship, where friends or family aren't able to visit each other. Clearly in this situation families keep in touch! They use digital technology to keep each other updated on what's going on in their lives, and come up with fun ways to share – like the Zoom cocktail hours!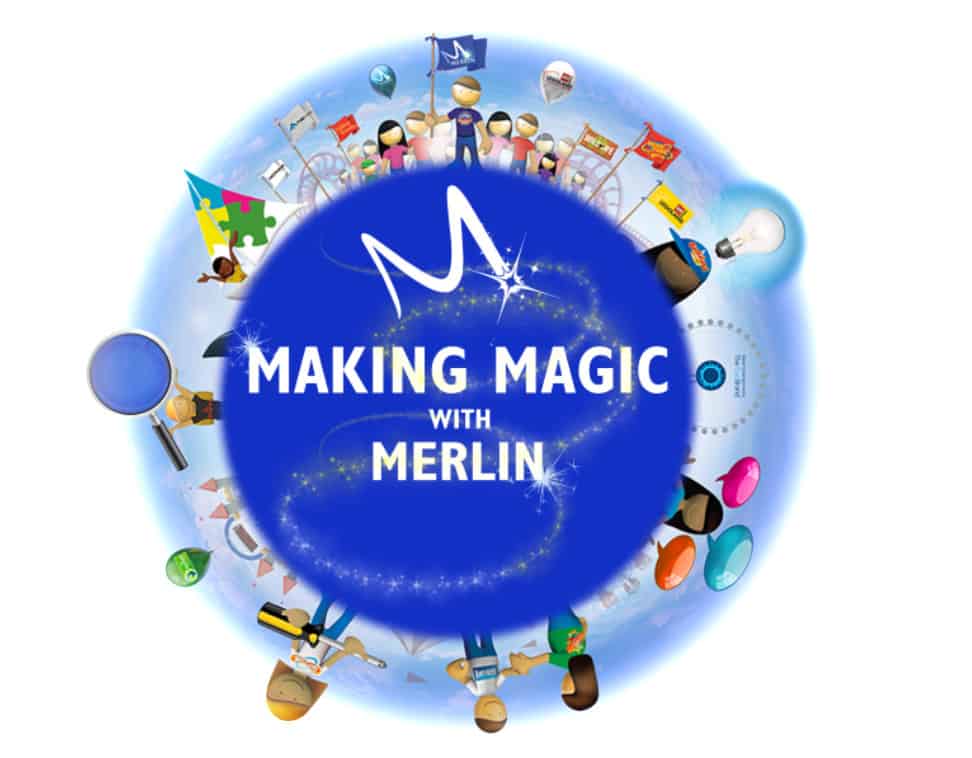 It's not that different in the attractions industry, which can be flexible and resilient too. Take this opportunity to keep in touch with your audience, and even try to let them experience your brand differently. It might even be more important now than ever, to invest in a long-term relationship with your fans.
Adding to the experience
Joe Pine and James Gilmore expand on this theory brilliantly in The Experience Economy, which emphasises the need to stage experiences for guests that go beyond the doors of your facility and the usual marketing activities. It's co-curating and co-creating content with your audience when they're not at the location, creating ambassadors of your employees and volunteers when they're not at work and creating stories that can be told through social media.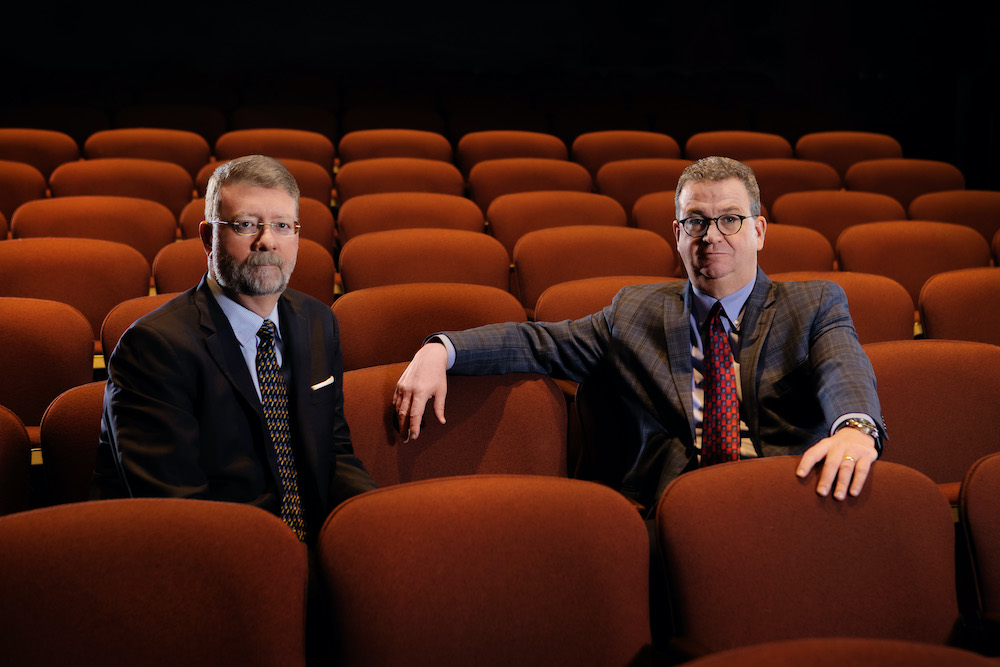 So at first glance, it might look like your team can't be busy with their usual activities. But instead, they should be up to their eyeballs in work!
A resilient attractions industry: strengthening the connection with customers
There are many areas in which, especially now, it's important to strengthen the connection with the customer, show the essence of your company, stay relevant and renew yourself. There are many amazing examples already being given from within our resilient attractions industry, for example:
Bought and brought to the homes of guests
There are many examples of companies who can bring part of the operation to the homes of their guests and still create some income. Some attractions that have restaurants made it possible to order online and have a meal delivered at home. Other companies have adjusted their products to be able to do at home.
Some of the LEGOLAND Parks have LEGO sets that can be delivered to guests and employees are giving online courses. The team of Prison Escape have turned their famous Role Playing Escape game into an interactive Play@Home version.
A digital visit
It may be difficult or impossible to create something that guests can purchase to use at home. But many attractions have worked on making sure that guests can still visit digitally.
Here, museums are one step ahead of the theme park industry. For instance, MoMa in New York offers an educational website to dive into the art of the museum. The American Museum of Natural History in New York has a daily tour with one of the curators.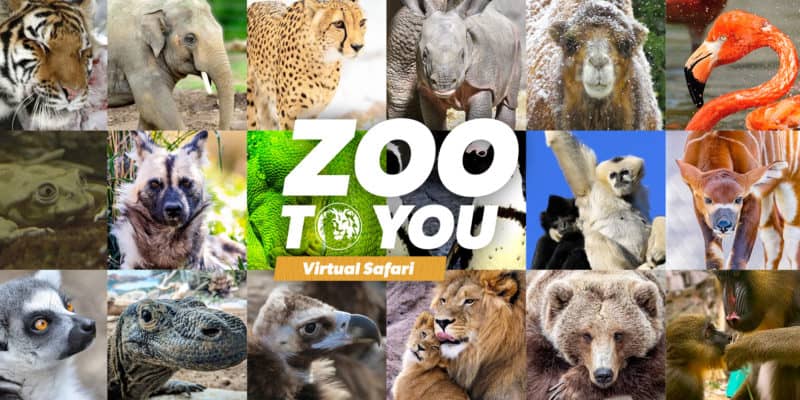 Zoos are streaming their feeding times. Visitors can watch the giraffes of Maryland Zoo, the penguins of Dublin Zoo or the hippos at Cincinnati Zoo online. Denver Zoo is now even offering a virtual safari.
Some attractions have digitized their rides with previews and reviews. Keukenhof in the Netherlands is a theme park that is open for only 8 weeks and draws 1.5 million visitors each year. It has now launched an exclusive tour with the CEO of the park.
Connection with your brand
Even if a digital visit is hard, there is still no excuse not to work on connecting your audience to your brand. This is the perfect time to think about what your guests' characteristics and preferences are, and how you can get them enthusiastic from a distance.
Disney is sharing the recipes from the Disney restaurants to make at home. It is also teaching how to draw iconic characters like Mickey, Pluto and Winnie the Pooh.
The Van Gogh Museum created printable colouring books for kids. The indoor playground chain "Monkey Town" created a TV show with their characters, so kids can enjoy them at home. Some of your fairy tale artists could even read (bedtime) stories or perform songs via a Livestream!
Don't forget your volunteers
Keeping your employees on board and possibly working is important, as much as staying connected with the audience. But if you have volunteers working during normal operations, let's not forget that they are probably among your biggest ambassadors. Keep them enthusiastic, part of the organisation and try to involve them in this period.
One example is the Watersnoodmuseum, a museum about a big flood in The Netherlands. It calls all volunteers every week to hear how they're doing and keep them updated.
Social media for the social connection
Traditional marketing, such as advertisements or commercials are at this point not very useful. Social media, on the other hand, is the perfect way to keep the social connection with your guests. Most of you probably have seen the sweet video of the penguins from the Shedd Aquarium in Chicago walking around the aquarium.
Plopsa hosted a 'Living Room House Party', streamed through Facebook. And EuropaPark wanted to know what their famous characters have been up to under the #EPatHome.
YouTube is mostly used for performances or episodes of TV shows. For example, the performance of the Philharmonic Orchestra of Rotterdam playing together online. Virtual tours are often shared via Pinterest. In this time, social media lives up to its name.
Creativity in our industry can flourish even in these times of crisis. By using some of these techniques, attractions can keep enhancing the relationship between them and their guests. Even if it is long-distance for now.
Planning for a successful re-opening, and some pitfalls to avoid
In times of crisis, one logical response from consumers is "cocooning". Many people are staying close to what is safe and familiar: home and family. Once leisure time becomes an option again they favour domestic travel and choose local day trips rather than longer stays.
A smart recovery strategy for theme parks could be to reduce investment in marketing efforts in the international market
So we recommend considering proximity as a key factor. In 2020 and 2021 guests are probably going to invest the majority of their time and money for leisure activities in a 30 – 120 minutes drive range. They will be rediscovering their surroundings, saving some money, choosing natural and outdoor destinations during summertime.
A smart recovery strategy for theme parks, therefore, could be to reduce investment in marketing efforts in the international market. Instead, look to win back the hearts, minds (and visits) of national market segments.
Pricing for a resilient attractions industry
In the context of reduced time and budget, families look even more closely at value for money. So, the demand for all-inclusive packages rises. We believe operators should avoid major discounts. Because this makes it even more difficult to restore the original price level once the recovery has set in.
Attractions should maintain prices as much as possible and shore this level up with additional temporary special offers. Once a guest has identified how to invest time and money, has committed to booking a train or driving to the location, an online promo code or coupon should be the psychological cherry on the cake, not the main driver.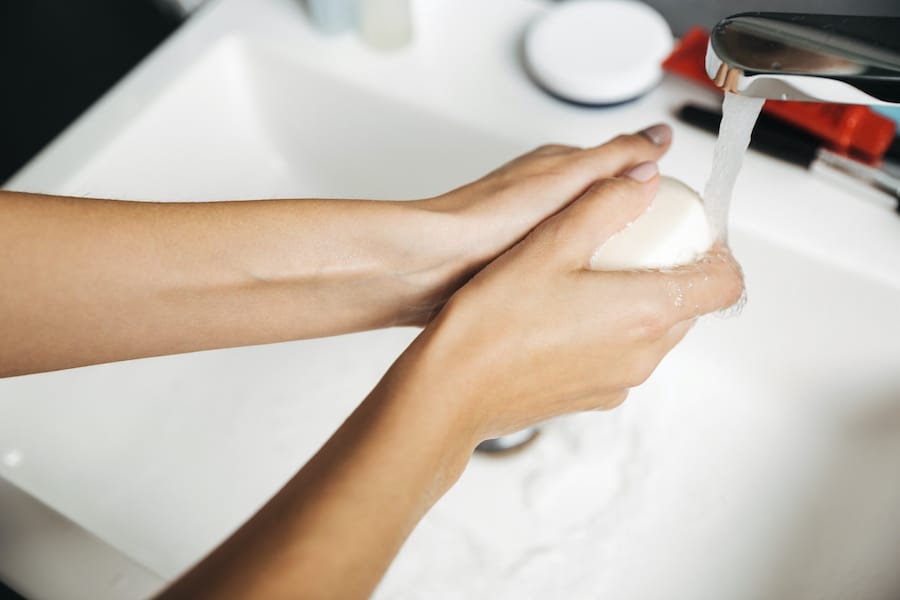 Hygiene is also going to play an important role. Factors such as the cleanliness of the facility, disinfection of most frequently used objects and ventilation of the indoor areas will play a key factor. As well as the reputation of the activity (e.g. pest incidents occurred in the past). It's important to explain to staff members the importance of going the extra mile.
Assuming that the lockdown phase ends in June or during Q3, it's reasonable to expect an immediate rebound. This is driven by the desire of having a "social & recreational revenge". We hope this happens! If it does, expect that days-out and weekends will win out. We'll see more of these over longer, more expensive vacations that take longer to organise.
Hitting the right notes when attractions reopen
There will be a moment that park operators need to communicate with their guests that they are open for business.
It will be exceptionally important at that time that attractions strike the right tone in their advertising. Especially because people at home will have gone through significant emotional upheaval during the period of isolation. They will need reassurance that the parks are safe places to visit.
When psychologists study this period we would expect to find neurological trauma responses. It's been tough for many people and it may well get a lot harder. But we believe there's also a more positive story here. People are discovering a new sense of community.
For the first time in many people's lives, they have to stay in their homes for long periods. People are having to pare back their lives, live simpler and think about what's important to them. And a key thing we have seen is the instinct to reach out to those in our immediate communities.
We see this in the Facebook groups where volunteers offer to run errands for people, to go shopping for older folks or to pick up prescriptions.
We see it in the response to government requests for volunteers to support health services, we see it in the donations increasing to food banks, and we see it when people come out of their homes to applaud the healthcare workers. This is something that has become a weekly event in the UK.
Showcasing a resilient attractions industry
Given this experience, we believe that the re-opening of the parks is a great moment to showcase the resilience of the attractions industry. And our passion to take care of guests. We can offer great entertainment in safe environments.
The best way of opening our seasons is by showing our gratitude to these healthcare heroes
The industry can show it's in touch with its guests. Not only by communicating salary cuts of CEOs but by showing that we care for others. Especially hard-working health care workers who have put their lives on the line to get us all through this crisis. The best way of opening our seasons is by showing our gratitude to these healthcare heroes. We can welcome health workers and their families into our parks first.
Healthcare heroes
So how about every attraction in your country opens for a few days at the start of the season, entirely free to healthcare workers? This would be a major commitment by the theme park industry and its sponsors and partners. It would cost money, but it would be a powerful sign of two things.
The parks are open. It's time to come together as communities and celebrate.
It would show that every operator who took part is in tune with the spirit of empathy for health care workers.
Theme parks and museums are now starting to reopen in China. Many Chinese attractions have already promised free entry for medical professionals throughout 2020.
Perhaps every year this becomes something that the parks can replicate for one day. Think about the way that the US recognises the military. They are honoured and respected for putting their bodies on the line for the country. Many parks and attractions welcome military personnel for free or at a discount.
Wouldn't it be great if a legacy of COVID-19 was a "Healthcare Heroes Day" in every park and attraction around Europe? This would be a day where we take the time to recognise our health services, with the help of sponsors and other partners.
Our resilient attractions industry will emerge stronger
No one knows for sure how long this pandemic is going to last. Or what the phases of recovery will be. What I believe we do know is that the attractions industry is highly resilient. It has grown at an electrifying rate over the last 200 years or more due to some fundamental human drivers:
The desire to spend quality time with loved ones, away from the pressures of everyday life.
A love of story and storytelling. This brilliantly harnessed by our industry's ability to bring stories to life through sight, taste, touch, sound and smell.
A thirst for adventure and the new. Inside all of us, there is an explorer desperate for the right opportunity to set sail for new experiences.
The search for meaning and purpose. Whether in the natural world, in anthropological, historical, artistic or cultural expressions.
The simple desire to have fun. Edutainment providers give kids of all ages fun learning experiences.
Hang in there everyone. It's going to be a roller coaster ride. But our resilient attractions industry can emerge stronger if we take the opportunities to reflect and make smart decisions.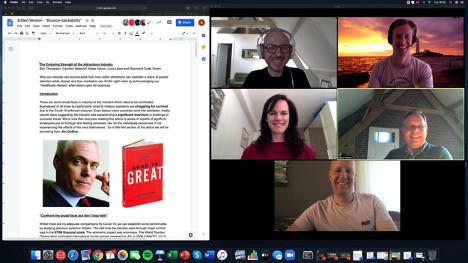 Written in collaboration through Zoom and Google Drive.