Working with a globally distributed team offers many benefits, including the ability to draw from a worldwide talent pool and to keep up with the accelerated 24/7 pace of international business. But how do you find the right remote talent?
In part one of this guide to building a superior remote work team, Louis Alfieri of Raven Sun Creative discussed how every business owner has to find the remote work model that is right for them when building a globally distributed team. One that suits them, their clients, and the kind of experience they are delivering. Now, part two explores what to look for when finding remote talent.
Remote talent: looking for uncut gems
I am always searching for uncut gems. Why the uncut gem? Because I am looking for a certain set of intrinsic qualities in new talent. Innate character traits that no amount of later shaping can replicate if they aren't there in the first place.
These are the qualities that are rarer and more valuable: integrity, energy, work ethic, and intelligence. Warren Buffett espoused a similar philosophy for hiring decisions at Berkshire Hathaway.
As a society, we go through mountains of coal to find diamonds. I am always searching for the gems invisible to the naked eye. Those that are still being shaped. These are the people you collect on the journey of life. And these are the people I choose and trust to be in the trench with during a war. For that is when we really see who people are and what they are made of.
Mike Esmonde, a very wise friend and mentor of mine, put it this way: "If you had to survive on a lifeboat, who is it that you would want with you?"  We can teach skills to a fellow passenger on the lifeboat. We cannot teach integrity, energy, work ethic, or intelligence.
Assembling an A-Team
Beyond those foundational character traits, specific skill sets, specialized talents, and expertise do matter. As does the complimentary make-up of an overall team.  This is especially true when you don't have the luxury of time to develop talent for work demands.
The analogy we most often employ when articulating how the globally distributed team works are those around special ops teams and feature film crews. These are teams of professionals possessing world-class skills, strong work ethics, deep talent, distinct points of view. They can function both individually and as members of an elite team. All gems of their respective industries.
The team should be composed of deep generalists who each possess a high degree of competence with a particular specialization. The core team members should be organized, quality-oriented, understand deadlines, and able to balance general needs with detailed mission-critical items. Dedication to the mission, value proposition, team, and end goals of the clients are requisites for success.
Four key traits to look for in remote talent and what questions to ask
The four key traits to look for in distributed talent and questions you should be asking:
Integrity and a strong sense of ethics
Will they do the right thing?
Will they build trust amongst the team members?
Does this person align with your company's mission, vision, and values?
When you are not in the room, will they observe the same ethical guidelines you do?
Initiative and energy
Are they self-starters?
Will they initiate communication?
Does this person have a unique vision and energy that can contribute to the team
Work ethic
Are they reliable?
Do they participate as part of the team?
Are they accountable for their actions?
Intelligence and a desire to learn
Is this person able to learn new skills on the fly?
Are they creative problem solvers?
Do they bring a new perspective from another industry to bring the team?
Do they take great notes and refer to them often?
To have the best team in the world, you must hire the best people in the world
The fifth element
While this is not a specific character trait, there is a fifth element I feel very passionately about when hiring people. I want people who are infinitely better than me at what they do. Don't let your ego get in your way. You do not always have to be the smartest person in the room. You have to let go of your insecurity and become comfortable with being uncomfortable in this type of working environment.
To have the best team in the world, you must hire the best people in the world, who each know more in their respective skill set than you do. Place trust in those you have hired. Empower them to succeed, to challenge you, and to drive your personal growth. By doing so, you enable the entire team to realize its full potential.
Seek out and cultivate new talent
Be willing to actively take a chance on finding and cultivating new talent. A diamond is nothing more than coal that has endured a lot of pressure. Give people from outside of the location-based entertainment industry a chance to make a difference. For an industry that so many people have migrated to from other fields, the attractions business can be very clannish and unwelcoming to the uninitiated.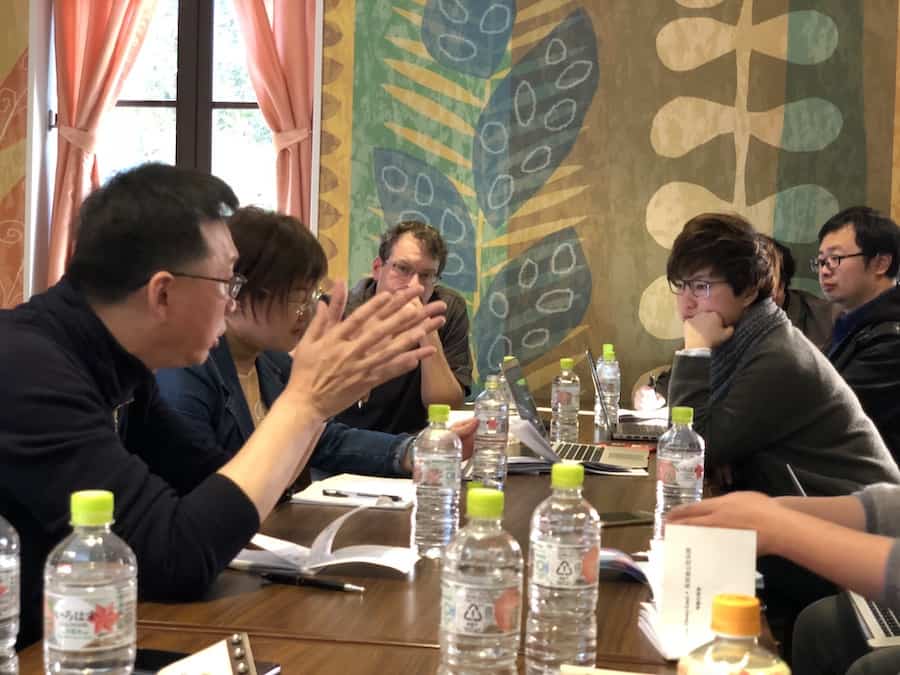 We only hurt ourselves with an unwillingness to welcome new blood. I have found that people from outside of our industry are sometimes the ones most likely to uncover new solutions by applying new perspectives to old problems.
The four kinds of people who are toxic to the globally distributed work environment
I would be remiss if I did not also share our experience on the traits best avoided in remote work teams.
The liar
Dishonesty is bad in any business. But it's an aggressive cancer in a remote work environment.
When someone lies, I let them go immediately. It is too time-consuming to monitor a person you don't trust from afar.
Doubt and the erosion of trust are two of the greatest enemies in the distributed work environment.
Even so-called "white lies" can be destructive in this environment because they undermine trust.
A pattern of dishonesty in an employee will eventually damage your brand reputation.
Examples:
The salesman who promises what they know they can't deliver to the client—bad enough—and who fails to inform you and the rest of the team what has been committed—even worse.
The person who regularly and intentionally bills an hour for an looking at an email that you can be quite sure was only a five-minute activity.
The damaging "white lie" may be a person who regularly commits to and misses deadlines to the detriment of the entire team. Or who heavily embellishes notes with personal objectives to such a level that it may lead the project in a counter-productive direction. Work to productively address these "white lie" issues before taking any action.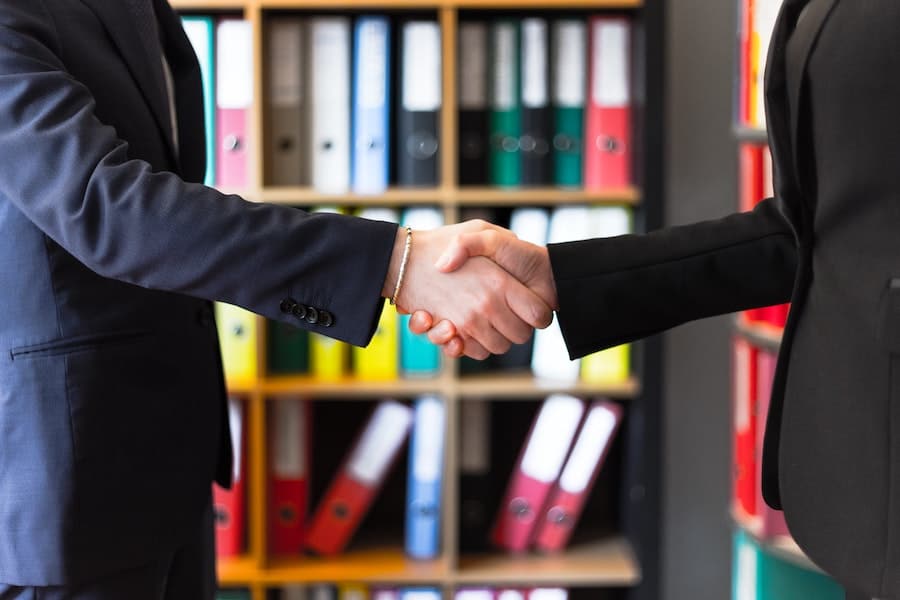 The manipulator
Manipulators can be the most difficult toxic type to detect and eliminate in the distributed work environment.
These are people who antagonize others. They agitate emotional responses and drive division instead of solutions.
It is very important to monitor communications and events in real-time. This can help you to avoid this type of personality derailing the project and team.
Insecure management/talent
Most of us have worked for these types of people at one point or more in our careers.
These are the people who must sabotage the work of others who they see as threats to themselves.
There is no space for this kind of thinking in your distributed organization.
The perpetual self-marketer
These are people who lack the understanding that there is a time and a place to market their personal brand.
These are the toxic competitors who are constantly cheering their own effort on above all others.
The perpetual self-marketer will undermine team unity and morale in a remote working model.
Key personalities to look for in remote talent
The entrepreneur
When assembling remote talent, I have found the best success with entrepreneurial-minded self-starters. These are people who want to take on responsibility. They are reliable and are hungry to advance their personal growth in knowledge, expertise, and career.
The entrepreneur is passionate, growth-oriented, reasonably organized, sensitive to deadlines, and able to juggle home life with the needs and responsibilities of the work environment. They are the go-getters. They are not waiting for someone to call them and instruct them at every moment of the day.
Entrepreneurs are initiators. They can also be strong doers or delegators, willing to perform both roles as needed.
True entrepreneurs understand that you are helping to cultivate them, bring them work, and advance their business opportunities and careers.
This is not an employer-employee relationship. It is a collaborative working relationship built on mutual career growth and achieving potential. They recognize and value of working together in a business ecosystem. These are the people who are the backbone of the gig economy.
The great communicator
The globally distributed team is dependent on great communication. You must find team members who can speak to each other. People who take the initiative to reach out to each other, and who foster ongoing collaboration.
Characteristics we have found important in great communicators are:
Genuine in their outreach efforts
Initiate conversation through multiple channels (video, email, text, etc.)
Clear in their communication
Fact-based and able to be reasonable and respectful to others when expressing emotional perspectives
Strong note-takers
Solid with documentation
Good debaters
Know when it's time to stop debating and start doing
Strong at follow up
The creative problem solver
Never tell people how to do things. Tell them what to do and they will surprise you with their ingenuity – George S. Patton
The creative problem solver is looking at the project continually and always seizing opportunities to improve the project. The creative problem solver examines challenges from a variety of perspectives and excels in holistic thinking.
They are generally positive people, enthusiastic about tackling any problem before them. They can apply divergent and convergent thinking simultaneously and ask numerous questions. Creative problem solvers also tend to suspend judgement until a variety of approaches have been explored.
This type of person is very strong at identifying a challenge, clarifying it, ideating solutions, developing avenues or innovations to address the issue. Furthermore, they desire to lead the implementation of the aforementioned solution.
As an expression of this, we ask that when one of our team of remote talent identifies a problem, challenge, or difficulty with a project, they also bring to the table a minimum of three potential solutions—and preferably more. This method is not about requiring that they have the best fix or only solution for the situation. We are cultivating a certain mindset about problem-solving that elevates the team dynamic.
The Sceptic
Many people think of the sceptic as a naysayer. In my experience, a genuine sceptic is not out to create roadblocks. Quite the contrary; instead, they are a subset of the creative problem solver. These are often people who have their eye on the long game, offering pragmatic solutions to issues you may have not even seen or thought of yet.
If you don't have a sceptic on your team, go find one immediately
The sceptics can sometimes be hard to deal with and may occasionally drive you nuts with their interrogation of every idea. Place value on this; you need every one of these people. If you don't have a sceptic on your team, go find one immediately. They will save you problems, push your creativity further, and improve your bottom line exponentially.
What you must instil in your sceptic is replacing a "no, because" attitude with what legendary Imagineer Marty Sklar described as a "Yes, if" approach. Yes, we can do that, if we do this or that. The sceptic must provide constructive criticism, options, and solutions to the challenge they have brought to your attention.
The single spirited auteur vs. the team player
You need team builders. You need team leaders, team contributors, and team members.
When hiring remote talent and assessing the personality and skill type of your applicants, you need to answer several questions:
Can this person be depended upon to contribute to the success of other individuals on the team, the team overall and the client's eventual success?
Are they able to work individually and collectively at every step of the project?
Are they willing to jump in and help others around the globe as needed?
Will they apply the client's notes faithfully even if they are in disagreement with the notes?
If they are in disagreement with notes, will they take the initiative to offer another solution—and ultimately respect the client's choice?
Occasionally, when assembling and working with a globally distributed team, I've brought on board a type of professional whom I'll describe as a "single spirited auteur". I am sad to say that hiring this type of individual has not once proved successful for us in this working format.
These are the people that chafe from the constraints of working with a team, criticize other team members as less capable, or have a high maintenance need for recognition. The single spirited auteur is not meant to operate within the globally distributed talent model.
Counterproductive to a globally distributed team's success
In the right work environment, these types of professionals can produce fantastic work. They, unfortunately, do not thrive in the team – particularly the globally distributed team – dynamic. And they tend to derail the collective effort.
You must remove this behaviour and type of thinking from your team immediately
We have even had experiences with auteur-minded individuals who refused to provide digital files to the team because they believed their Photoshop layering was so special that it should be treated as a trade secret. Even after having it written into the contract language, we have encountered issues of this kind.
You must remove this behaviour and type of thinking from your team immediately. It is grossly counter-productive to the entire team's success.
A word on the importance of translators and interpreters in globally distributed teams
I cannot overstate how important skilled translators and interpreters – preferably ones you have long-term relationships with – are to your international success. When working in a globally distributed team, the translator has one of the most important roles. One wrong word with a crew of 27 working on a tight deadline can cost you tens of thousands of dollars and weeks of work.
An interpreter is doing the challenging and delicate work of extrapolating and communicating ideas between multiple people of varying technical and creative backgrounds over and through numerous cultural differences.
They take complex ideas from one culture to another. This requires a special set of skills and an impressive breadth of knowledge, beyond just being multilingual. A strong long-term relationship with your interpreter or translator establishes a history of trust and mutual understanding. And this is so important when working across international boundaries. These professionals are absolute lynchpins to your team's success around the world.
Remote talent: some final takeaways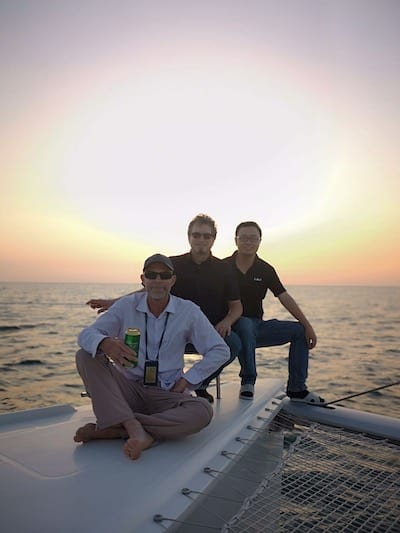 So, what is the bottom line with all of the globally distributed team model jargon, opinions, and recommendations?
There is no secret sauce, no hidden technological solution, no universal platform, no one-size-fits-all solution.
When it comes to remote talent, it's all about the people. It's all about you, who you employ, how you work together, and how you treat each other.  It's about how you build trust amongst each other, how you build up and support the person on the other end of that cable on the other side of the world.
Success comes in teaching others, challenging each other, and pushing each to achieve an outcome that none of you would achieve alone. It is about trust, culture, and teamwork.
If there is anything I can do to help implement this form of work in your organization, please feel free to reach out.