Lumsden Design has won an award for its retail concept at Warner Bros. Studio Tour London – The Making of Harry Potter. The company redesigned the retail experience and created new restaurants.
Lumsden Design, a retail design firm specialising in attractions, was one of three winners of the EuroShop Retail Design Award.
The company was selected from 30 candidates from 22 countries. It was recognised for its work on the retail and dining areas of the tour in Leavesden, UK.
Lumsden has been working with the Harry Potter attraction since it opened in 2011. The retail and dining expansion launched in September 2019.
Retail and dining expansion at Harry Potter tour
Lumsden completed a total refit of the retail areas, and created three new eateries, Hub Café, the Frog Café and the Food Hall.
The expansion is accessible via the Hub, a new entrance and lobby that features a life-size model of the Gringotts Ukrainian Ironbelly dragon.
The Hub Café is decorated with hundreds of authentic prop potion jars, while the Frog Café features murals of the Marauder's Map.
The Food Hall, inspired by Hogwarts' Great Hall, includes a recreation of the vaulted ceiling 'bewitched' to look like the night sky with floating candles.
Hub Café, Frog Café and the Food Hall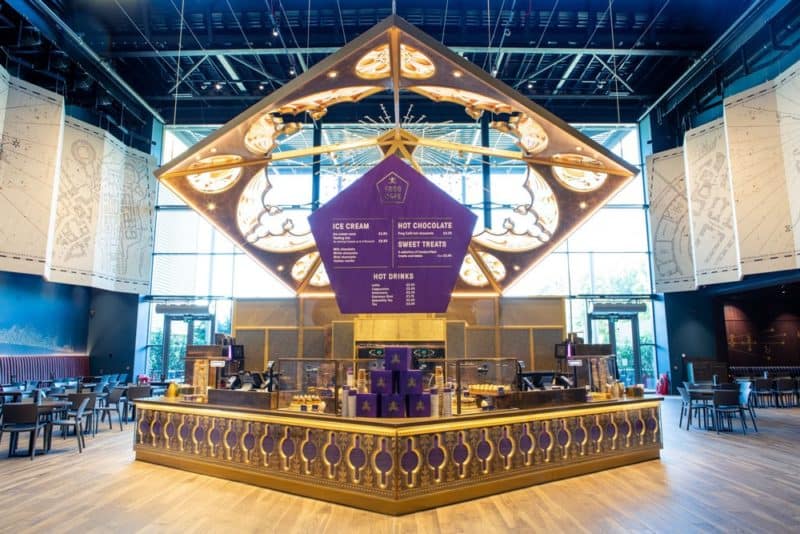 The retail experience also underwent a redesign to become a series of shops within shops, based on Diagon Alley.
"For a project like this, it's important to understand that storytelling doesn't start or stop with the tour. It starts the moment the visitor arrives and permeates all spaces from café to retail and beyond," said Lumsden's design director James Dwyer.
"The major challenge was ensuring minimal impact to the visitors. The site never closed for more than 10 days. Despite that, we've elevated the existing areas and added a whole new level of experience," added Dwyer.
'Storytelling doesn't start or stop with the tour'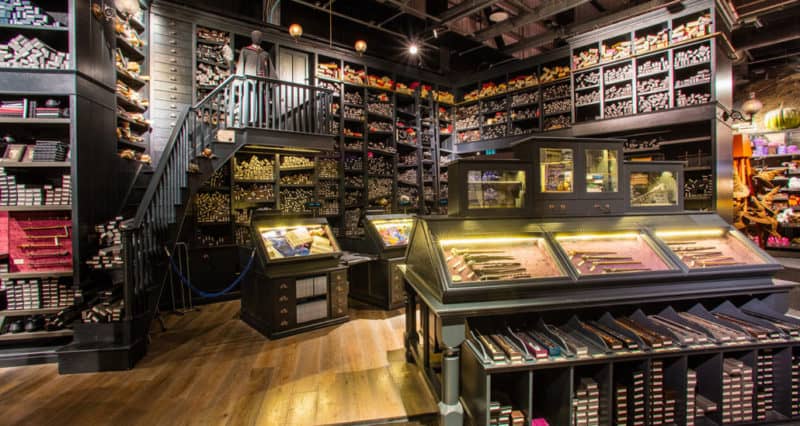 Last year, the highly-themed and immersive Hagrid's Magical Creatures Motorbike Adventure opened at Universal Orlando Resort.
Meanwhile, Harry Potter stores at Heathrow, Gatwick and King's Cross generated more than $26m of revenue during a 15-month period across 2018 and 2019.
This followed news that Warner Bros is expanding its retail offering, opening the first official Harry Potter flagship store this summer in New York City.