News
FoxNext, the interactive entertainment division of 20th Century Fox is to develop a free-roam, multiplayer VR experience inspired by the Alien franchise. FoxNext is a...
US retail giant Simon has announced an investment of $1 billion in 2017 to enhance the guest experience at its portfolio of shopping, dining, entertainment...
Features
The Big Apple Coaster at the New York-New York hotel and casino complex is a destination in its own right.
With a New Theme Park, Television Series and Editions of Classic Books – Tove Jansson's Legacy is Still Fresh after 70 Years – and Even More Relevant.
Prejudice and Pride – Exploring LGBTQ Narratives and Challenging Preconceptions about The National Trust. Prejudice and Pride is The National Trust's programme to explore and celebrate themes of gender and sexuality...
Lee Valley Regional Park Focuses on Inclusivity and Accessibility Across 14 Sport and Leisure Facilities The award-winning Lee Valley Regional Park acts as a 10,000 acre 'green lung' for London,...
The Rajgreen Group of Companies is one of the fastest-growing business conglomerates in India. Last year the initial phase of its Amaazia Theme Park, a ground-breaking waterpark, opened to visitors....
The Triple Five worldwide group of companies are real estate, hotel and shopping mall owners and operators.  In fact, to say they own and operate shopping malls is something...
Featured Events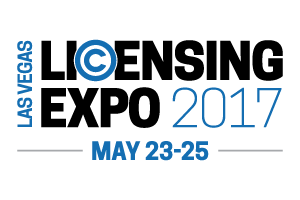 Licensing Expo is the world's premier brand, character and art marketplace, offering exclusive insight into the players and trends that drive the $251.7 billion...
blooloopLIVE Asia 2017 will be a business briefing looking at key trends and developments in the Asian attractions sector. The venue is the city's fabulous Asian Civilisations...