News
Universal City Studios has filed two patents that hint at a new Harry Potter Floo Network ride. Floo powder is a glittery substance that, when...
Interim CEO of the Metropolitan Museum of Art has put the brakes on the institution's programme of major renovations. Daniel Weiss's decision has been prompted...
Features
Travelling the world and hanging out with A-list stars such as Rihanna, Will Smith, Jackie Chan and Hugh Jackman is all in a day's work for Titan the Robot. Demand...
The $1.6 billion destination resort Atlantis Sanya will open at the end of the year on Hainan Island in China. Atlantis resorts celebrate the lost mythical kingdom of Atlantis, discussed...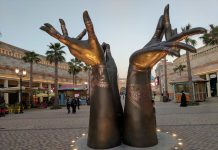 The International Association of Amusement parks and Attractions European division, IAAPA EMEA, held its first Winter Forum in Dubai from January 31st to February 2nd. 150 attendees visited some...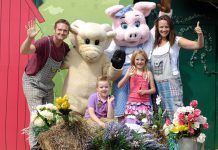 Willows Activity Farm in St Albans, Hertfordshire upped its game last year with the addition of a £1million Peter Rabbit™ play area designed and installed by Lappset, Europe's leading...
This is the ninth annual study Blooloop has conducted regarding new theme park rides and attractions around the world. BY TRACY KAHANER (LEFT), PRESIDENT KAHANER RESEARCH AND NEWS EDITOR, BLOOLOOP While...
Accounting for nearly 20% of Kazakhstan's GDP and 60% of total export earnings, crude oil prices are remaining stubbornly low. Few will disagree that it has taken a...
Featured Events
SEGD's Branded Environments at Digital Signage Expo (DSE) 2017is the event for the design of brand-centric customer experiences.
DEAL 2017 is the largest trade show for the theme park and amusement industries. DEAL walks down the hall of fame each year as...