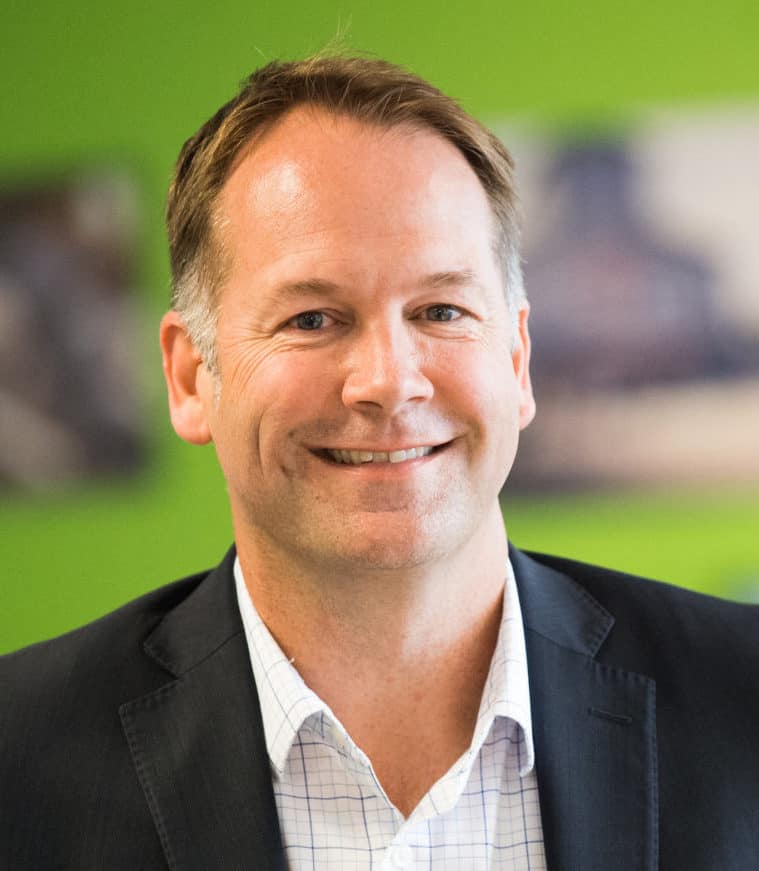 This feature is based on a speech entitled 'Philosophies and Techniques For Creating Meaningful Exhibits for Children given in Beijing by Shawn McCoy, Vice President, Marketing & Business Development at Jack Rouse Associates (JRA).
The Symposium: Museum Education for Children was hosted by the Children's Museum Research Centre, China and the Philanthropy Research Institute at Beijing Normal University and co-sponsored by the JRA-designed Lao Niu Children's Discovery Museum of the CNCC.
Over the past 27 years, JRA has planned, designed and realised a wide variety of children's attractions and museums around the world. These include LEGOLAND, Peoria PlayHouse, The Children's Museum of Guatemala, Lao Niu Children's Discovery Museum and KidsSTOP in Singapore.
In his speech, Shawn McCoy (above right) shared his insights around creating engaging and enriching museums that actively contribute to the development of a child's cognitive, social, emotional and physical skills.
What do Children want to do?
McCoy believes that before one considers how best to create an engaging museum or exhibit for children, it is worth considering what is important for all children in general. He cites:
To play and learn
To try new things
To learn self confidence
To learn how to play well with others
To learn how to solve problems
To learn about the world around them
To use their imagination and creativity
To explore and experiment
To spend time with their loved ones
To laugh
He believes that the best experiences will encompass many if not all these key markers.
Design Philosophies
JRA has developed a design template which can be applied to the majority of children's museums:
• Provide familiar, inviting and fun physical context
To make children feel comfortable within the museum environment, it's important to create environments and experiences that are easily recognisable, for example, a typical household.
• Challenge and reward
In order to encourage experimentation and build confidence, JRA integrates a number of experiences that provide children with a challenge. It then rewards them when they succeed.
Within this maze are a series of discovery boxes. They are filled with surprises that reward children for navigating their way through the structure.
• Let the child be the hero
McCoy says the company learned one of its major philosophies from a theme park client. When working on the development of the LEGOLAND theme parks, they based all of the attractions around creating opportunities for the child to be the hero.
Whether they are putting out a fire, building a raft, rescuing the princess as a knight, or learning how to drive, the attraction put the children in the spotlight and let them shine.
• Assist the child in facing the world around them
An example of this philosophy in action can be found in most children's museums. This is where children can roleplay a variety of adult activities, such as going to the grocery store.
• Introduce the child to the world beyond them
McCoy stresses the importance of expanding a child's horizons.
The World Café at the Naples Children's Museum in Florida (above) not only changes its pretend menu every month to introduce children to foods from around the world, but the display cases in the front of the exhibit feature a variety of related artefacts from the museum's private collection.
• Accommodate various personalities, learning styles and attention spans
As we all know, children are all unique in their personalities, learning styles and attention spans. Therefore, as you are creating exhibits for children, McCoy says it's important to accommodate these differences. it is important to create exhibits that appeal to children who are shy as well as those who want to be front and centre. Or to create interactive exhibits for those who prefer more physical play, as well as role play for those who enjoy more imaginative play.
• Provide experiences that children and the caregivers can enjoy together
McCoy believes that the best children's exhibits are those that promote interaction between a child and their caregiver.
He also stresses that designers need to create a variety of opportunities for caregivers to take on different roles within their child's experience, whether as…
An observer, providing a child with an attentive audience so that they can demonstrate their skills and accomplishments.
Or as a facilitator, where the parent helps their children perform a task or better understand a concept.
Or as a collaborator, where the parent and child are working together as equals on an activity, role play scenario or creative exercise.
Or as a playmate, where the parent simply plays alongside their child.
The overall intent is to create opportunities for the caregiver and child to interact, as these are the types of experiences that not only provide children with a more engaging learning experience, but also create lifelong memories.
Create opportunities for children to exercise their minds and their bodies
McCoy summarises this as Body On = Mind On ie. the importance of creating not just hands-on activities, but activities that engage the entire body, in order to fully engage the mind.
Know Your Audience, Know Your Story
Knowing the audience, says McCoy, means knowing the ways in which they learn.
He cites Dr. Rachel E White's report for the Minnesota Children's Museum – 'The Power of Play' in which she highlights the different ways children play at different ages.
Solitary play (2.5 – 3.5 years)
Children aged 2 ½ to 3 ½ participate in parallel play where they are engaged in similar activities with other children but may play separately.
Associative play (3.5 – 4.5 years)
Children from 3 ½ to 4 ½ participate in associative play, where they may play separately but also may share, pay attention to others, and/or communicate with others about their play.
Cooperative play (4.5+ years)
Children over 4 ½ years old participate in cooperative play where groups of children share a common goal and work cooperatively to achieve the goal.
Know Your Story
Once you understand your audience, you can begin to think about the story, message or content you want to convey and what actions you want your guests to take eg. observe, interact, experiment, explore, imagine…
Also, what kinds of experiences will best encourage those actions?
Experiential Techniques
According to McCoy, there are a number of techniques that designers can employ to further enhance the guest experience.
Graphics & Displays
Like traditional museums, children's museums often feature a variety of environmental graphics and displays to provide basic information.
This technique provides children with important explanations, information and opportunities to read. But it also introduces them to a classic interpretive technique used in other types of museums they may visit in their adulthood.
Roleplay
One of the key activities found within virtually all children's museums is roleplay, where children can dress up and pretend to be anything within their imagination, such as:
A baker
An airline pilot
A construction worker
A veterinarian
A mechanic
A butcher
An astronaut
Roleplay provides a wide range of early childhood development benefits, including exercising a child's imagination; teaching them to socialise and cooperate with others; building their confidence and helping them learn about how the world works in a fun way. Roleplay also provides a great opportunity for children and their caregivers to play together.
Immersive Environments
To encourage children to roleplay, many children's museums feature re-created environments. These range from grocery stores to construction sites, from a doctor's office to a car wash.
These environments offer great inspiration to children as they act out various roles and scenarios. They can play on their own, or act out a story with other children or their parents.
These environments not only provide a great space in which to play and learn, but also add to the unique design character of each museum. A museum should reflect the unique qualities and culture of the country, region and city in which it resides, and the people who live there.
For example, for the McKenna Children's Museum (above and below) which is located in Texas, the environments and graphics are based upon everything from ranching, to camping, to space travel. The museum's entry is a recreation of a local river featuring papier maché fish created by local children.
Local and Children
In Dublin, all of the graphics are featured in both English and in traditional Gaelic. This promotes the traditional language to younger guests in order to keep the culture alive.
At Peoria PlayHouse, one gallery features a recreation of a local train. This provides a great environment for roleplay and is filled with a variety of interactives.
At the Lao Niu Children's Discovery Centre, JRA made use of traditional Chinese architecture as well as cartoon versions of a series of Zodiac characters to give the museum its unique look and feel.
Sometimes a museum reflects an environment that does NOT reflect its local landscape or cultural in order to provide children with something a bit more unique.
For example, as children in Florida don't get to experience the changing seasons, JRA created a series of environments where they can experience spring, summer, fall and winter in a playful manner.
Interactives
Roleplay and immersive environments are great ways to encourage children to exercise their creativity. But, McCoy also sees interactives as a very important component of most children's museums.
They range from:
simple, hands-on interactives
art based exhibits, such as the car that kids can paint over and over again
to more complex electro-mechanical exhibits
to media-based exhibits
The installation below demonstrates the effect that being overweight has on ones heart rate. It does this by encouraging children to play a dance game once just as they are and secondly, wearing a weighted vest.
They check their heart rate after each bout of exercise and learn that it beats much faster when they are carrying extra weight.
Waterplay
Water-based interactives are some of the more popular exhibits within children's museums. They allow children to learn about the basic principles of water through hands-on play.
A variety of scientific principles can be conveyed through water tables and hands-on water play. These include hydroelectricity, the concept of an Archimedes screw and the function of pumps, funnels and pipes,
Ball play
Children also learn basic scientific principles through ball-based exhibits. There they learn everything from the Bernoulli principle, to the use of levers and cranes, to the concept of air pressure.
Climbing Structures
One of the more popular experiences within many children's museums is a climbing structure. These come in all shapes, sizes and colours, and are often considered as the museums iconic exhibit. These structures provide children with the opportunity build self-confidence, problem solve and use their gross motor skills.
Imaginosity! features a climbing structure that vertically connects the entire museum. It is designed in a way that children can explore and use the structure for a variety of roleplay scenarios. It can be a rocket ship, or Rapunzel's tower.
For the KidsSTOP children's museum in Singapore, JRA's climbing structure was designed as a thematic gateway to each of the museum's main zones. The doors leading to more roleplay areas. The leaves leading to the nature exhibits and the gears leading to the science area.
Educational Benefits
These are certainly fun exhibits, but are the children really learning anything?
McCoy believes that one of the biggest misconceptions about children's museums is that they are just places where children play and don't really learn anything.
In fact, he argues, numerous studies have shown that children's museum provide valuable benefit to the development of a child's cognitive, social, emotional and physical skills.
As Dr. Rachel White outlined n her report: "The skills children learn through play in the early years set the stage for future learning and success from the kindergarten classroom to the workplace."
Specifically, she mentions that children's museums introduce and strengthen children's skill sets described as the "6 C's":
Collaboration
Communication
Content
Critical Thinking
Creativity
Confidence
"Which bring us full circle, " says McCoy. "For by providing children with these life skills through the exhibits we create, we are helping to achieve the dreams we have for their lifelong success."
All images kind courtesy Jack Rouse Associates.