Lumsden, a design firm specialising in retail and F&B for visitor attractions, has completed work on a major refurbishment project in Scotland.
As part of work on The Burrell Collection development, Lumsden Design was selected to design the museum's retail environment.
The shop is broken down into three zones which are based on the principles of gifting: Giving; Sharing and Keeping. The separate areas reflect the collection, Sir William Burrell's gift to Glasgow and the charity that oversees and protects it.
"The Burrell Collection shop is a fantastic example of how museums can seamlessly integrate a retail space into the heart of their collection and galleries," says Lumsden.
Other firms which have worked on The Burrell Collection restoration include Event, the experience design agency and BECK, a leading restoration and refurbishment fit-out specialist.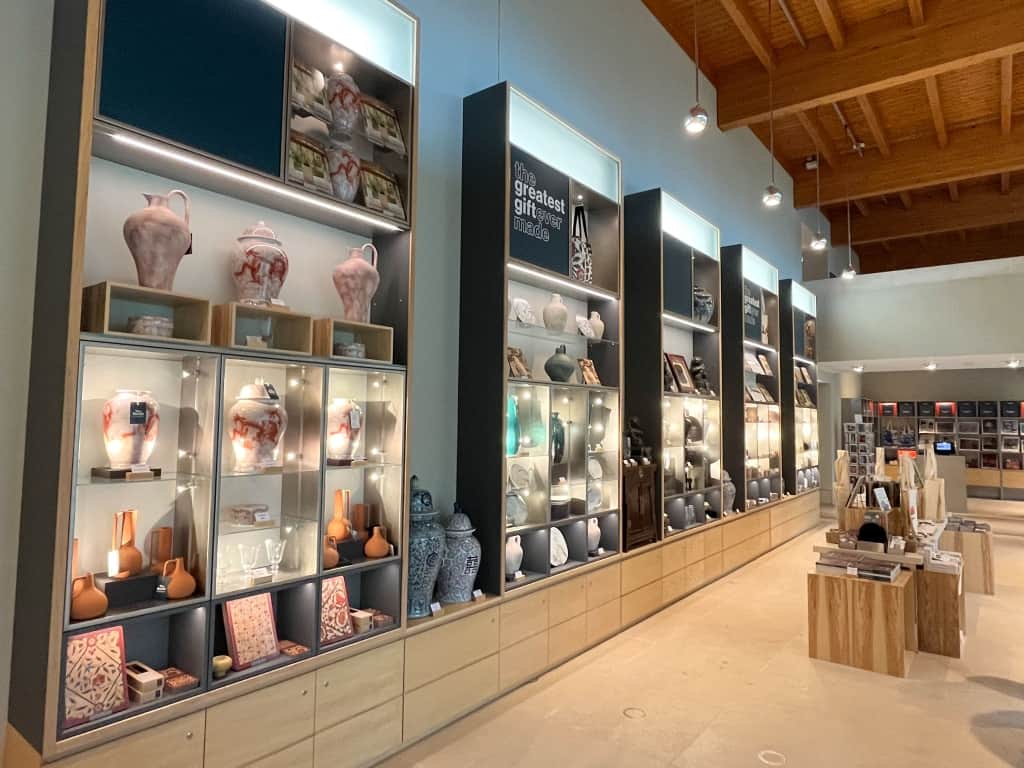 Considered design
Respecting the significance of the architectural grid, proportions of the building and materiality, the design compliments the beautiful views into the parkland. By combining carefully considered retail design with a curated portfolio of products that reflect the collection's stories, visitors are guaranteed a unique shopping experience.
Lumsden has designed retail, food and beverage spaces for cultural and visitor attractions around the world. The award-winning London-based agency is a specialist in realising environments that create revenue whilst also delighting visitors at iconic destinations.
Design director at Lumsden Design, James Dwyer says: "The Burrell Collection, William Burrell's 'greatest gift to Glasgow', was an act of extraordinary philanthropy. We wanted to create a retail experience that reflects the spirit of Burrell's generosity – a stimulating retail adventure. An experience that inspires visitors to think of another, that sparks the idea of sharing a gift and showing appreciation to a loved one."
Lumsden recently completed its work at Royal Botanic Gardens, Kew, to design its new Family Kitchen & Shop with a woodland interior that shrinks guests to the size of insects.