The Neue Nationalgalerie, a modern art museum designed by Ludwig Mies van der Rohe at the Kulturforum in Berlin, has reopened following a six-year refurbishment project by David Chipperfield Architects.
The Berlin institution has launched with three exhibitions. 'Rosa Barba. In a Perpetual Now' is dedicated to film and media artist Rosa Barber, and 'Alexander Calder: Minimal/Maximal' features works by sculptor Alexander Calder.
'The Art of Society, 1900–1945: The Nationalgalerie Collection' showcases works from the Neue Nationalgalerie's collection. In addition, a separate exhibition area is devoted to the building's history and architect Mies.
Berlin museum reopens with three exhibitions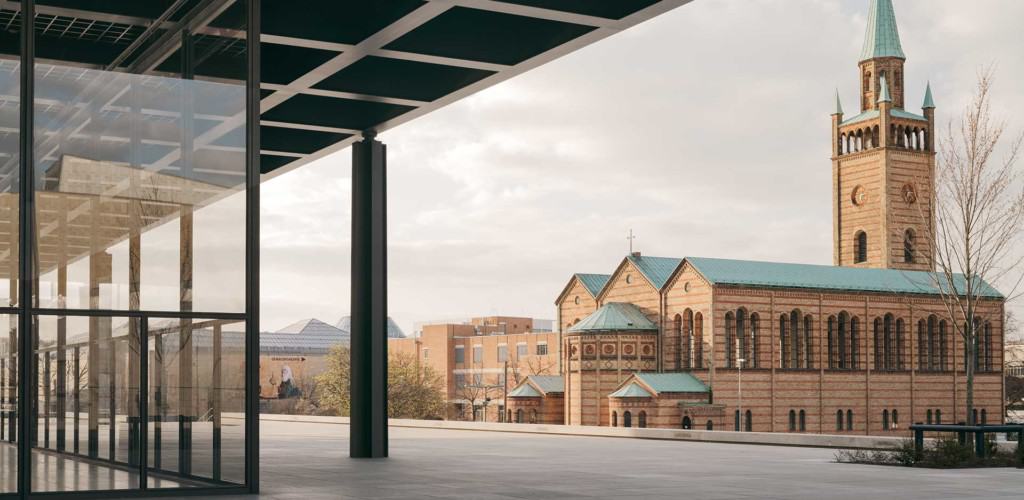 The Neue Nationalgalerie, built by former Bauhaus director Mies between 1965 and 1968, features a vast collection of 20th century art. It is "considered Mies' final legacy", the museum said.
"With the spacious, transparent glass hall and the fluid floor plan on the level showing the collection, the eminent architect masterfully consummated his lifetime search for open space."
As part of the refurbishment, sculptures from the collection have been reinstalled outside. These include major works by Henry Moore, George Rickey, Eduardo Chillida and Robert Indiana.
Rediscovered or restored works on view at the Neue Nationalgalerie include a fountain sculpture by David Black and a figure by Marina Núñez del Prado.
Jorge Pardo, a Cuban-American artist and sculptor, redesigned the café. The museum has also released two books and an app to coincide with the reopening, providing information about the construction and renovation.
Neue Nationalgalerie was designed by Mies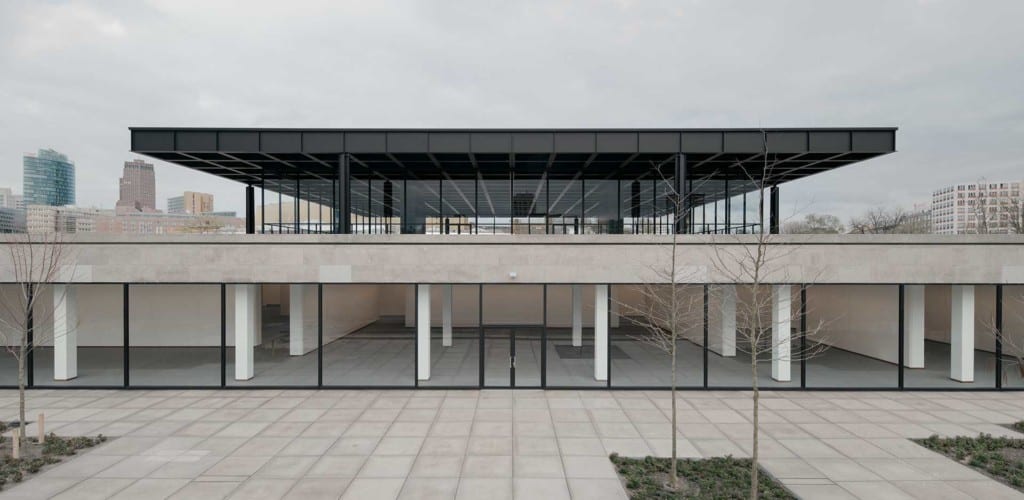 David Chipperfield Architects restored and installed 35,000 original building components. "Taking apart a building of such unquestionable authority has been a strange experience but a privilege," Chipperfield told Metropolis.
"Seeing behind its exterior has revealed both its genius and its flaws, but overall, it has only deepened my admiration for Mies' vision," he added.
The $800m Humboldt Forum in the reconstructed Berlin Palace recently opened. "Two storeys, six exhibitions, and a number of forthcoming arts programmes: the Humboldt Forum is taking shape," said Hartmut Dorgerloh, general director.
Images: Neue Nationalgalerie/Simon Menges