Ocean Park in Hong Kong has issued an invitation to bidders to join the first round of the tender process for its overhaul plans. The tender stage will follow in late 2021 or early 2022.
Ocean Park is seeking potential partners to develop the attraction through a build-operate-transfer (BOT) model. The two-phase procurement process starts with the current pre-qualification stage and is followed by the tender stage.
The pre-qualification stage will prequalify bidders for the tender process, ensuring that they are focused on future development, conservation and education. Potential bidders have 8 weeks to respond with proposals and feedback.
"The journey of realising our vision for a new Ocean Park has made a big leap with this pre-qualification invitation," said Lau Ming-wai, chairman of Ocean Park Corporation.
Ocean Park issues invitation to bidders
"We can only achieve the park's new vision with the right lineup of partners who share the long-term goal not only for the park, but also for Hong Kong in general.
"Together, we hope to turn Ocean Park into the pearl of the government's Invigorating Island South initiative, enhancing visitor experiences from every aspect, while achieving business sustainability."
Hong Kong lawmakers previously agreed to Ocean Park's HK$6.8bn ($876m) makeover plans, which involve relaunching the park as an open-air classroom and adventure-themed resort.
As part of the plans, Ocean Park will implement a new operating model and fee-charging mode, and introduce new visitor experiences.
Ocean Park is seeking socially and environmentally responsible bidders who can enhance animal welfare and create sustainable operations. It is also looking for a focus on educational and experiential learning, and inclusivity.
Ocean Park development opportunities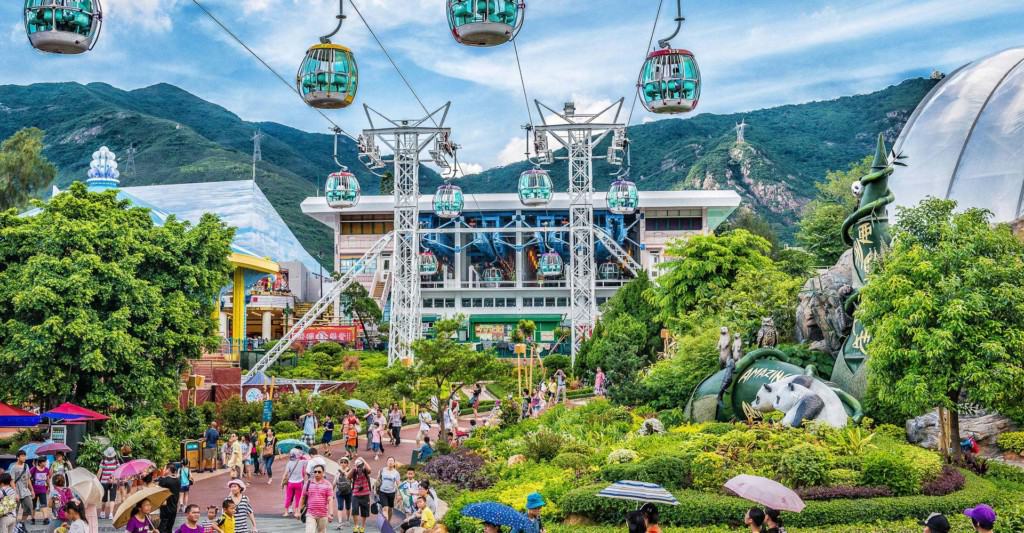 Ocean Park is offering development opportunities at three new zones covering a total of 376,000 square metres. Respondents can submit their interest in one, two or three zones.
The Retail Dining and Entertainment Zone is spread across 89,000 square metres. It will feature experiential retail, dining and entertainment and will be open to the public for free.
The Adventure Zone covers 125,000 square metres and is being constructed on the existing Adventure Land area. It will include thrilling outdoor attractions and activities.
The Wellness Zone is located on 162,000 square metres at one of two sites at Ocean Park. It will feature immersive experiences that promote wellness.
Images: Ocean Park