Ocean Park has appointed Ivan Wong Chi-fai as the new chief executive, effective from September 1. He succeeds interim chief executive Joe Wong Chi-cho, who is overseeing Ocean Park for around six months.
Ivan Wong is an innovative business leader and will arrive at Ocean Park to serve as chief executive designate on August 16 when he will begin the leadership transition.
"I am excited to welcome Ivan to the management team," said Lau Ming-wai, chairman of Ocean Park.
He added: "His market-driven mindset and remarkable business experience from product development to business re-engineering make him well suited for the role."
Joe Wong Chi-cho replaced as chief executive
"Ivan will work closely with me and the board to lead the transformation of the park under the new strategy," he said.
"On behalf of the board, I thank Joe for his service to the park during its transition period. He plays a key role in the preparation of the outsourcing arrangement under the park's future strategy."
Ivan Wong most recently served as chief operating officer of Lark International Group, where he oversaw the group's portfolios in Greater China.
He is a graduate of Trinity College in the University of Toronto and has received executive training from INSEAD and Harvard Business School.
Ocean Park's HK$6.8bn makeover plans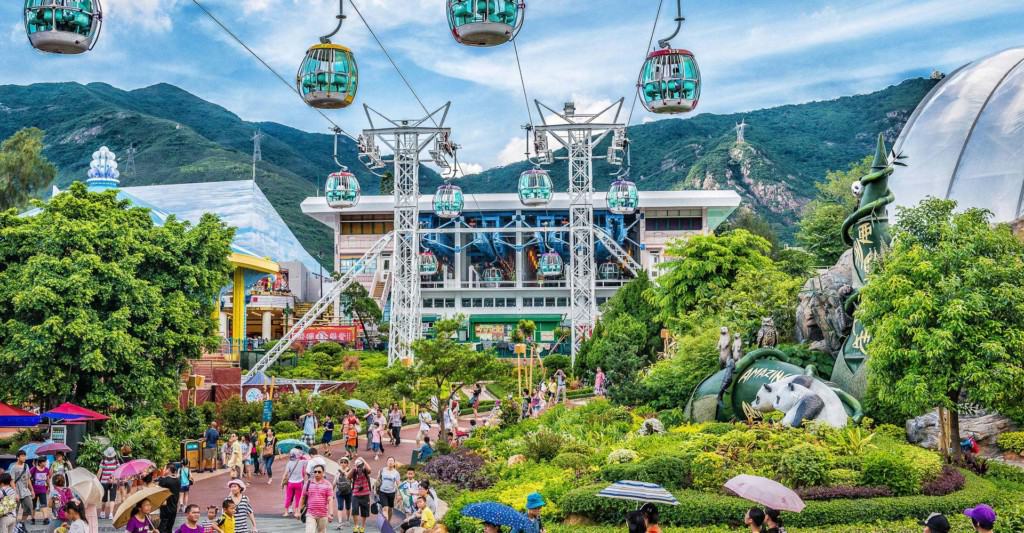 In addition, Ivan Wong is a fellow of the Chartered Institute of Marketing and chairperson of the Hong Kong Institute of Marketing.
Hong Kong lawmakers recently agreed to Ocean Park's HK$6.8bn ($876m) makeover plans, which involve relaunching the theme park as an open-air classroom and adventure-themed resort.
In line with these plans, Ocean Park has opened a technology experience hub called Explorer R, which features a combination of virtual games and interactive play.
Last month, Ocean Park unveiled some of the attractions opening at the HK$4 billion Water World expansion. These include a surf rider, dynamic water slides and Hong Kong's first-ever indoor wave pool.
Images: Ocean Park