Construction work has begun to enlarge the Tibet Museum in Lhasa, capital of the Tibet Autonomous Region at the cost of nearly £80 million.
The 23,000 square-metre museum will increase to over double its size at 58,000 square metres. The design is in the traditional Tibetan style, with a characteristic fluted roof.
It will use solar energy, according to Liu Yi, one of the museum's designers. With intense sunlight and cool temperatures, Tibet is extremely well suited for the utilisation of advanced photovoltaic technology.
When the museum's expansions plans are complete, the building will be able to house 7,000 visitors every day, said the regions cultural relics bureau in a Xinhua news agency report.
Completion of the project is expected by 2020, Chinese media reported. The opening of the Tibet museum will be of great interest to locals as well as tourists from overseas. While the building works forge ahead, exhibition tours in the region will engage visitors to the area.
The museum is the largest in Tibet with over 520,000 items, and holds highly prized artefacts such as Buddha statues, jade and pottery. Its collections include ancient Buddhist texts written in Sanskrit and thangka, a type of traditional Tibetan scroll painting.
There are also photos, interviews and video clips focusing on the relationship between China and Tibet.
The Tibet Museum is located near the Main Temple (Tsuglagkhang) of His Holiness the Dalai Lama, in McLeod Ganj, Dharamsala. It was opened to the public in 1999 to mark the 50th anniversary of the founding of the People's Republic of China.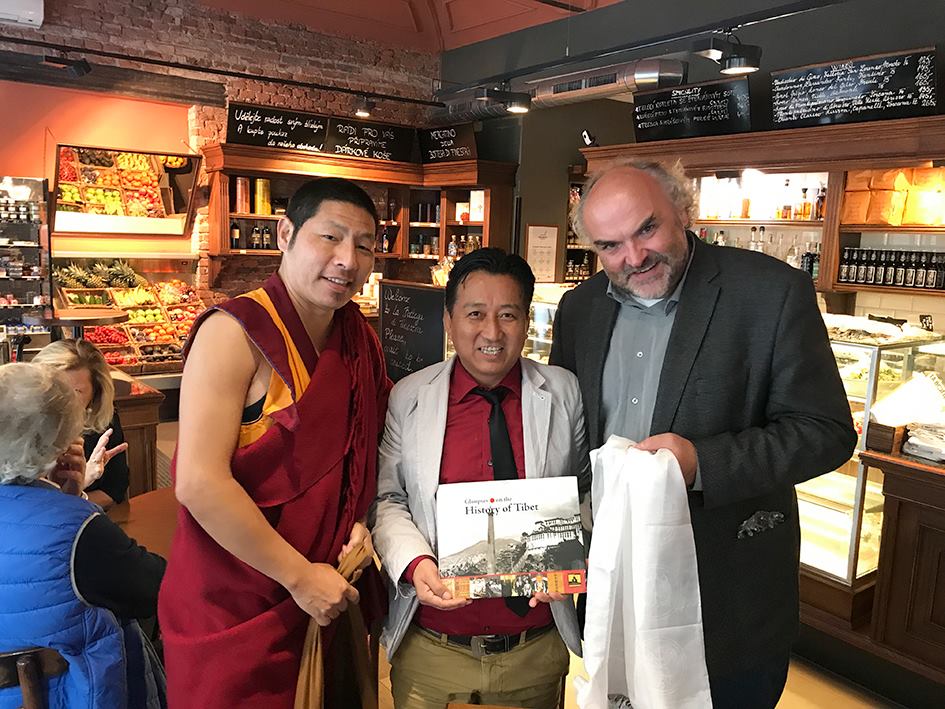 Tibet Museum houses rare Buddhist artefacts
Its aim is to express solidarity with Tibetans inside the country and inform the global community about Tibet's history and cultural heritage.
The Tibet Museum has shown documentary movies including a series of Tibet Awareness talks in October.
At an altitude of 3,750 metres, this historical hub of knowledge, is the highest museum of its kind in the world and funded by the Shenzhen municipal government.
Images: Tibet Museum