The Uffizi has launched a weekly video series on Facebook entitled Uffizi da Mangiare (Eat with the Uffizi). The videos will be posted each Sunday and show recipes inspired by artwork in the famous gallery's collection.
"A well-known chef or global food and wine celebrity will choose a work from the collections and, inspired by its ingredients, suggest recipes or cook the dish," says the Uffizi on its website. "The aim of the series is to illustrate and deepen the intimate bond that…has always linked the art of painting to that of gastronomy."
Still life paintings are the primary focus and the first video showed restauranteur and TV personality Fabio Picchi (of Cibrèo) explore 'Ragazzo con la cesta di pesci e di aragoste' (Boy with fish, a 1736 painting by Giacomo Ceruti), adding a simple mayonnaise to the seafood. Further episodes will feature Dario Cecchini, Valeria Piccini and Marco Stabile putting their interpretations on classic still lives. The videos are in Italian.
Conquering social media
The Uffizi Galleries have embraced social media across a variety of platforms during the pandemic. It did not even have a Facebook account before March 2020 but now boasts over 88,000 followers. Their posts are inventive and engaging – for example each month they pair a painting with an astrological star sign for an art-based horoscope reading.
Meanwhile Uffizi on Air highlights particular artists, and educational projects encourage the public to create their own versions of famous paintings.
It's not just Facebook. The Uffizi has 591,000 followers on Instagram. It has even ventured into the predominantly youth-biased platform of TikTok showing it doesn't take itself too seriously, and gaining a foothold with a younger audience in the process.
Famous paintings are given an amusing twist and paired with soundtracks from musicians including Adele, the Weeknd and Auntie Hammy. The move seems to have paid off as the number of young visitors to the museum nearly doubled when the Uffizi reopened last summer.
Online engagement has been vital for museums in lockdown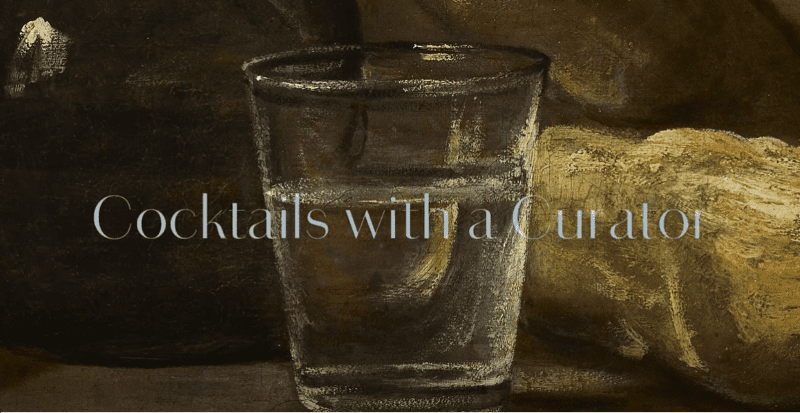 Like the Uffizi, most museums have realised the importance of social media in keeping audiences engaged while their physical doors are shut.
Many have shown quirky inventiveness in their engagement – from the Getty Museum's now-famous challenge to recreate artworks using common household items to the National Cowboy Museum who asked a security guard to take over their Twitter account to highlight their collection.
The Frick Collection turned to YouTube for its Cocktails with a Curator, in which viewers are invited to share a cocktail with a curator while discussing a famous artwork.
The hashtag #MuseumAtHome has introduced a host of unlikely museum goers to collections.
Bringing art into the home
"As families cook and eat these dishes, the art will be the natural conversation topic," said Eike Schmidt, director of the Uffizi, talking to The Art Newspaper.
"We want to use social media to create something that is genuinely social." The museum chose Facebook as its platform because its followers there are multigenerational, unlike TikTok which has a much younger demographic.
Six episodes have already been filmed and a further 12 are in production.
"While we wait to welcome our audience again…our artwork has reached people in their homes," says the Uffizi on Facebook. "Art had endless roads."