FACE Amusement traces its lineage back to a single Ski Ball Machine in 1978. Now it has several locations across America, offering a variety of memorable experiences, fuelled by integrated business solutions from Embed.
Blooloop spoke with Rusty Mabe, VP of Customer Experience at FACE Amusement. He talked about the company's unique family origin story and the value of a memorable experience. He also explained the importance of the technology that keeps the venues running smoothly. This is provided by Embed, a leading worldwide supplier of business operations, point-of-sale and revenue management systems.
FACE Amusement had an unusual beginning. In 1977, Clarence Mabe, a high school teacher and coach, noticed that his students were taking an interest in the new phenomenon of video games. Seeing an opportunity, he purchased a Space Invaders video game system and placed it inside a friend's convenience store. The rest is history.
A unique start
Rusty Mabe is Clarence's son. He now works at the company his father began all those years ago, alongside his brother Bucky Mabe, who is the CEO of FACE Amusement. Rusty, who graduated from East Tennessee State University in 2010 with a bachelor's degree in Business Administration, says that it was quite an experience for his father:
"It was a long journey. He had to start out just in the summertime because he was coaching and teaching. He started out with one machine, and from there he then bought two or three more. By the end of the summer, he said, this is working. So, he went back the next summer, and started buying a lot more."
"The next thing he knew, he had lines of people that wanted to play. He had about 20 machines by the end of that second summer. And then he started thinking, wow, this is really cool.
"No one else was really doing anything like it. He said, 'OK, well I'm going to do this.' And he took out a mortgage, and ordered a whole bunch of them, a container load from overseas."
Expanding the business
Then, in 2000 Clarence Mabe bought Rockin' Raceway, his first FEC, in Pigeon Forge, Tennessee. "It was quite a long journey," says Rusty Mabe. "But it's a one-of-a-kind story. He was a teacher who saw an opportunity and who took a big risk. He believed in it, and it worked."
"My father put his whole heart into it. That is what made it what it is today, and what my brother and I have taken on."
The guest experience at FACE Amusement
The guest experience is key to FACE Amusement's success. It is a company that prides itself on top-class guest service and aims to create immersive and striking experiences for everyone who visits one of its locations. It does this through the STAR experience, which stands for Something They'll Always Remember.
"The STAR experience informs everything we do," says Mabe. "From how our guests are greeted when they come in, to how we manage and take care of our restroom facilities. The goal is to create fun experiences and loyalty."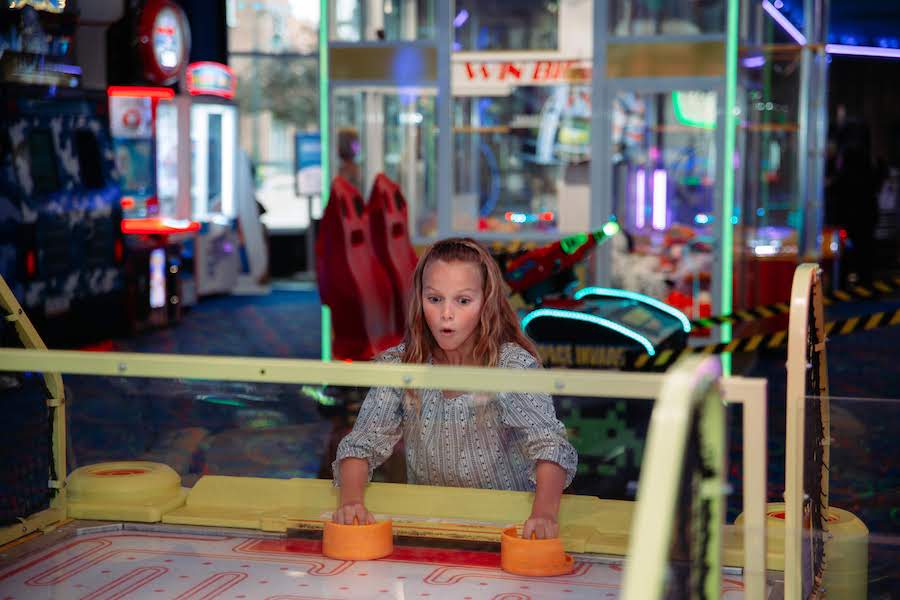 "We want to help our guests to create memories. To do that, you need to stimulate all the senses. A memory is created by what is happening around you. It can be created by music or something that you smell, something that you see, or taste. It's sensory. And then two years from now, if you see it again or hear that song, it brings you back to that memory.
"That's why we came up with the STAR experience, to align our team with the mindset of the guest. We want to trigger something during our guest's journey with us, and to enable them to create these lasting memories. We like to make sure that we are taking our customers on a journey."
A family business
It's clear that FACE Amusement has stayed true to its family roots, and this is one of the factors behind its success. That, and a passion for the industry that can be traced right back to the early days of the company. Speaking about the advantages of working in the amusement sector, Mabe says:
"I get to have fun! That's the best part. Seeing people smile, and the memories that they're creating, it's generational."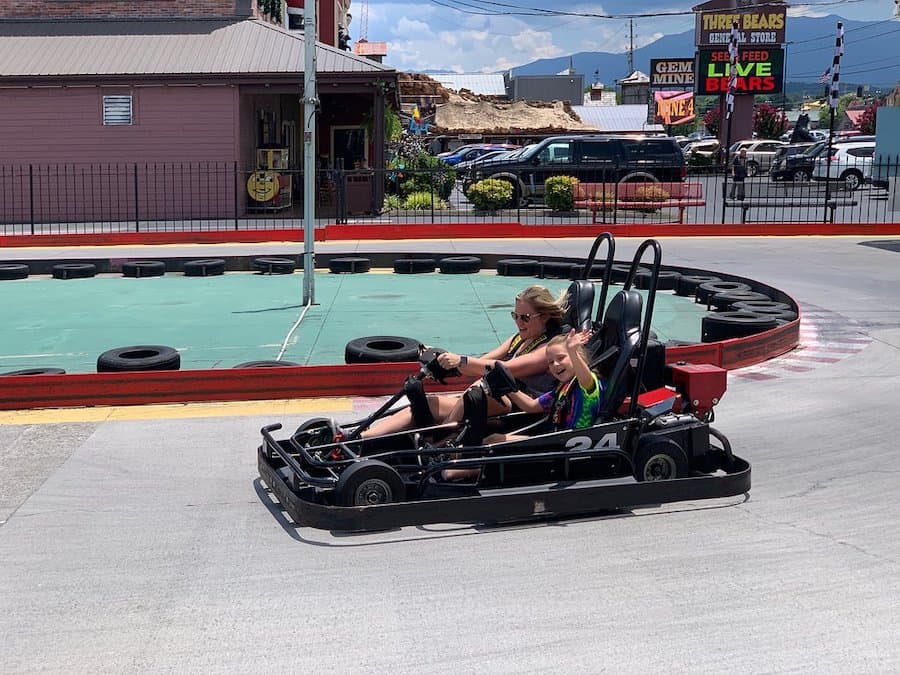 "As I was growing up, we had a bunch of family vacations, and so we were creating memories. All my childhood memories are with my family, from times like our vacations, and those stuck with me. And we get to do that every day, to help families create memories, fun times that they will remember forever.
"For me, that is the best thing ever, to be able to help people enjoy life and to make memories. And there is always something new and exciting to learn and ways to grow."
FACE Amusement and Embed
For a business like FACE Amusement, having a reliable POS and revenue management system is key.
"It's everything," says Mabe. "It's our number one machine. If it doesn't work properly all the time, then our customers can't create those positive memories. They'll get negative memories instead. For example, if they spend their money but then they can't get their tickets."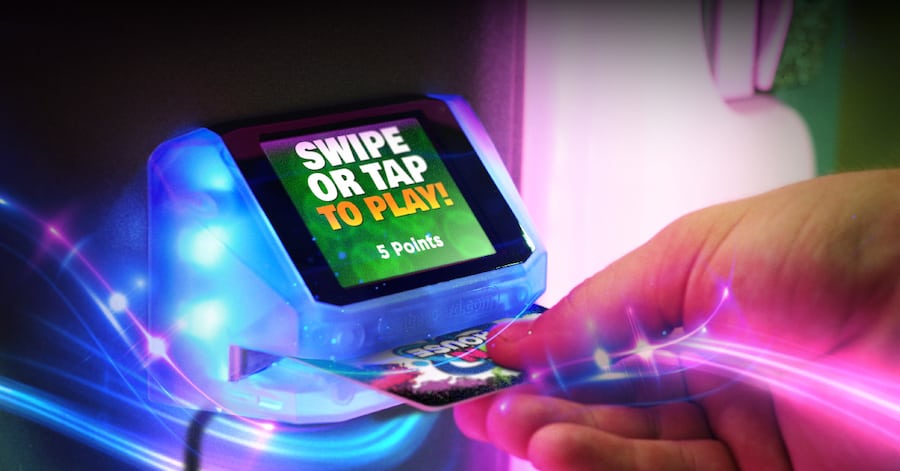 FACE Amusement works with Embed, which provides the business with its cashless payment system.
Embed's solutions allow FACE Amusement's customers to get straight into the experience, instead of fumbling around with cash and tickets. In addition to this, the software allows the company to evaluate its successes and opportunities in real-time. Therefore it can react and make adjustments based on real information.
Fuelling the business of fun
Embed provides FACE Amusement with 741 smartTOUCH game card readers, 22 POS/Redemption Stations and 13 self-maintaining emONE Kiosks across 14 locations in 5 states.
This is all integrated by a cloud-based business software that enables clear business visibility, tracking and reporting. The Embed system is designed to deliver a superior guest experience. Through this partnership, FACE Amusement leverages the Embed System and takes advantage of the rich reporting data collected by the software to provide an optimized and custom-tailored guest experience to everyone who visits their facilities.
"FACE Amusement's STAR experience is perfectly aligned with Embed's mission to Enable, Empower, and Ease the Business of Fun," says John Keys, Embed's Strategic Account Manager for FACE Amusement.
"They use the Embed tools to enhance their guest's experience seamlessly. It's not about the technology, it's about the consumer experience enabled by the technology and how it future-proofs our partners. FACE Amusement pushes the envelope with Embed and helps us continue to grow and enhance our products."
The need for a reliable system
"We started with EMBED in 2013 and we chose them because they were the industry leader in cashless card systems for FECs at the time," says Mabe.
"The reliability of the system really is crucial. You look for the best possible support and that is what we get from Embed. If your system is unreliable or if you don't receive that critical support when issues arise, you're going to be searching for a different solution quickly."
"Everything about our business relies on the systems working perfectly. It's very important to have that on the front end, 100% of the time."
Speaking about the system that Embed provides, Mabe says, "Guests love it because they don't have to use cash for games. And we love it because of the automated reports we receive daily. It means that we are able to be more efficient on labour and operations at each of our locations."
A changing industry
Technology has moved a long way since Coach Mabe bought his first machine in 1978. Rusty Mabe says there is a lot to be excited about when looking at future trends for the industry, from esports to VR.
"VR and esports are on the rise. How those experiences interact with more traditional experiences is something that is very intriguing. There is a lot of innovation going on in that space."
"Virtual reality, in particular, has the potential to transform the FEC experience. It's not wholly there yet, but it is going to get better and better. If it keeps going the way it's going, you won't be able to tell the difference. It truly is a fully-immersive medium."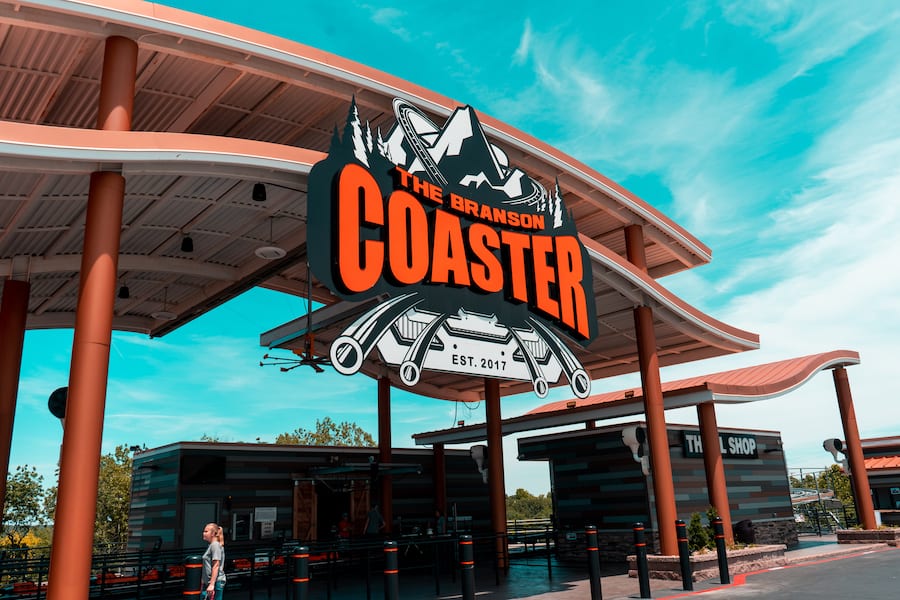 "We're on the verge of some incredible experiences. However, they need to be right. There are so many VR companies, but it has to be a real experience, not just VR for the sake of it. And we don't want people to get sick or dizzy. They need to have fun.
"We don't just want VR – we want the best VR. That is what makes memories. But the whole industry is going to change in the next five years. Technology really will be able to touch all five senses."
The future of FACE Amusement
Despite its humble origins, FACE Amusement prides itself on being a growth-minded company and has several plans for the future. Most recently, the company announced a partnership with celebrity chef Guy Fieri. This will bring his dining concepts to guests at several locations.
"We're constantly seeking out new ways to create fun experiences! Whether it's a celebrity-branded restaurant or an exciting new-concept FEC attraction, our compass is always oriented towards growth."
"We are thrilled to be able to bring Guy Fieri's awesome dining concepts to our guests," adds Mabe. "We're looking forward to a huge 2020 as we open these locations across Missouri and Tennessee."
Embed will be at Amusement Expo 2020 in New Orleans from 9 – 11 March at booth #406.