The Aichi Prefectural Museum of Art's upcoming exhibit will display items from Ghibli Park, a Studio Ghibli theme park opening in 2022 in Aichi Prefecture, Japan.
The exhibit, which will showcase the Ghibli Park items one last time before its opening in 2022, will run between June 25 and September 16, 2020.
It will be the last preview of the theme park's contents before they make their way to the its themed land, Ghibli's Giant Warehouse (via Anime News Network).
Ghibli Park will boast five themed lands, including Ghibli's Giant Warehouse, My Neighbour Totoro-themed Dondoko Forest, and Princess Mononoke Village.
Exhibit items destined for Ghibli's Giant Warehouse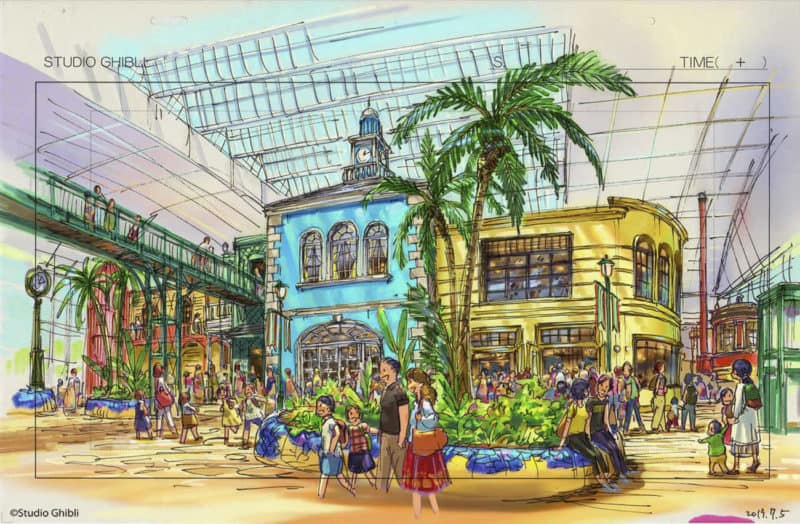 Further areas are Springtime of Life Hill, which has attractions from Howl's Moving Castle and Castle in the Sky, and Witch Valley, based on Kiki's Delivery Service.
Ghibli's Giant Warehouse, Dondoko Forest and Springtime of Life Hill are set to open in 2022. Princess Mononoke Village and Witch Valley will debut in 2023.
The exhibit at the Aichi Prefectural Museum of Art will bring back materials shown in earlier Studio Ghibli exhibits, the first of which ran in 2015 at Moricoro Park before touring Japan and Seoul.
Earlier exhibits showcased memorabilia such as artwork, memos, and film posters. The latest exhibit will explore Studio Ghibli's 35-year history and add previously unreleased materials.
Studio Ghibli artwork, memos and film posters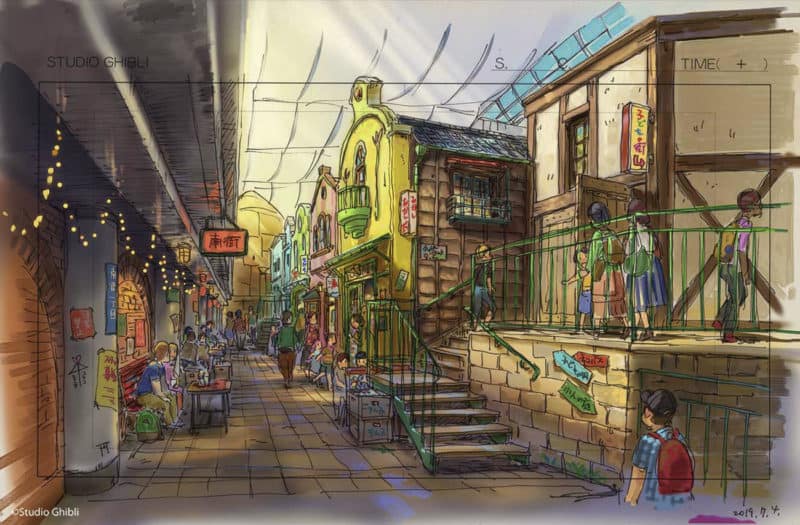 Meanwhile, Studio Ghibli has released the latest concept art for Ghibli Park. The images unveil some of the themed areas, as well as a dining area inspired by Spirited Away.
Ghibli's Giant Warehouse will have an exhibition room, video exhibition room, playing areas, and shops, while Springtime of Life Hill will feature a giant elevator.
Dondoko Forest will house Satsuki and Mei's House, and Princess Mononoke Village will boast a sculpture of the Tatarigami spirit monster.