In the attractions industry, guest feedback is key. By listening to, understanding, and reacting to guest sentiment, operators can ensure they are providing great experiences that guests will come back for again and again. Now ROLLER, an all-in-one cloud-based platform that helps leisure and entertainment businesses to operate more efficiently and deliver a better guest experience, has launched the Guest Experience Score (GX Score).
Seamlessly connecting with guest booking data, and automatically sending surveys at the perfect time, the Guest Experience Score gathers rich, actionable insights to help businesses make more informed decisions.
To find out more, we spoke to ROLLER's Luke Finn, CEO, and Richard Steers, chief product officer. We also spoke to Luke Schueler, co-founder & owner, Flying Squirrel Sports and Shock Trampoline Parks, who has been using the new solution in several venues.
Delivering quality guest experiences
As 'The Guest Experience Platform', ROLLER is designed to help leisure and attractions venues market, sell, and manage their business while delivering great experiences. Its solutions include ticketing, group bookings, point of sale (POS), integrated payments, CRM, digital waivers, self-service kiosks (SSK) and much more.
"ROLLER was founded ten years ago, with the mission of helping businesses to deliver incredible guest experiences," says Finn. "We achieve this by utilising technology and data, to help businesses to be more efficient and more effective, and ultimately empowering them to enhance their guests' experience.
"We serve approximately 1,000 customers – from trampoline parks to FECs to theme parks – across 26 countries."
Feedback is key
On the topic of collecting, and more importantly understanding, guest feedback, Finn adds:
"Firstly, delivering a great guest experience is the most critical part to building a successful business in the leisure and attractions industry. If you deliver a great guest experience, guests will spend more and they will visit again. In addition, they will tell their friends and family, and ultimately this will help drive growth for businesses."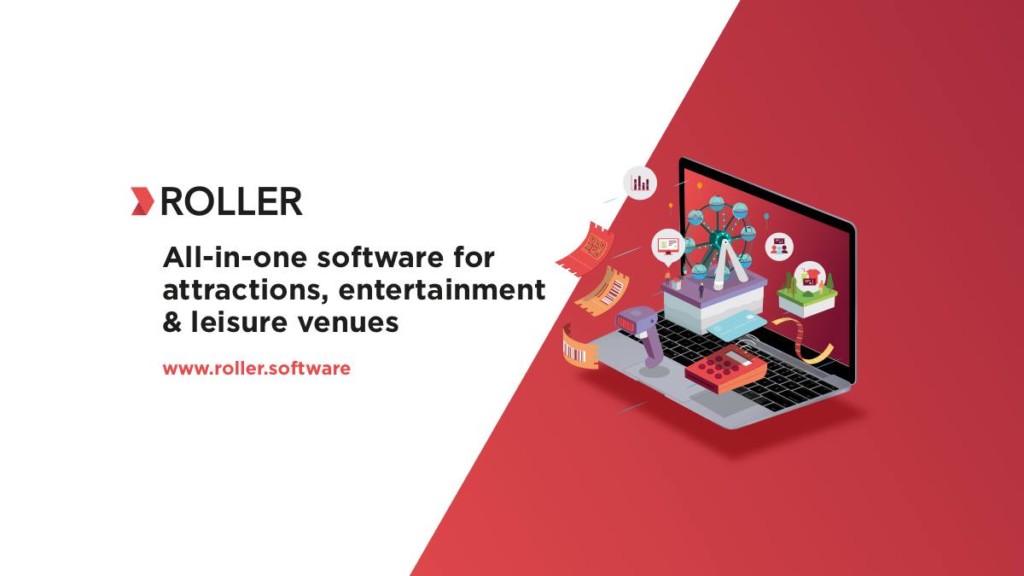 "Therefore, as business owners, truly understanding what your guests think about the experience you're delivering, is also critical. Otherwise, you don't know how you are performing, and therefore not clear on what you need to do to improve.
"Ensuring that you are listening to the guests (which requires having the right tools in place to capture and digest this information) will help you to continually improve your guest experience. This will inevitably lead to building a more successful business."
Understanding the visitor
Schueler, who created Flying Squirrel and Shock Trampoline with his twin brother Cody, agrees:
"Collecting and understanding guest feedback is of paramount importance for our company. Understanding what we can do to improve the guest experience is what keeps us striving to be at the forefront of the industry. We consider all feedback, both negative and positive, to ensure that we are providing the best and safest possible entertainment environment.
"All ideas and feedback are then considered when building new facilities, attractions and daily operations. It goes without saying, but if we weren't gathering and thoroughly analysing exactly what our customer's love and hate, how could we strive to provide the best possible product and guest experience?"
Meeting clients' needs
There are already 'off the shelf' guest survey tools available for the industry. However, ROLLER developed the Guest Experience Score after researching both current customers and the wider community, in order to meet the leisure and attraction industries' specific needs.
Steers says: "Common challenges with these tools are that they are often challenging to implement, too manual to send out the surveys promptly, too difficult to bring together all the necessary data to get the full picture, too difficult to integrate with existing systems, and also they generally provide a poor experience for the guests when filling out the survey.
"We decided to take a different approach and build this product from the ground up. So, we did a ton of research, conducted a lot of customer interviews, and built a world-class team to deliver what we believe to be a real game-changer in the industry. We are very excited about the real impact this product is having on our customers."
The Guest Experience Score
The Guest Experience Score is purpose-built for businesses in the leisure and attractions industry. "Unlike other survey tools, it comes fully loaded with unique features. These are specifically designed to help businesses grow via continual improvement of the guest experience," says Steers.
"Being fully integrated into our Guest Experience Platform, we're able to combine guest feedback with the customer record data, sales data, and other data points, to deliver a holistic view of the guest experience, and then provide actionable insights."
In addition, some other key features include automatic delivery of the surveys when guests are leaving the attraction, instant alerts with 'click to call' functionality to managers on negative reviews, daily and monthly trend summaries, amongst many other value-add features.
Driving growth
At the heart of the product is the actual guest experience 'score'. This is an aggregate number that quantifies the guest experience and provides businesses with the means of tracking performance over time.
"With many customers now using the Guest Experience Score, we are hearing amazing stories of businesses turning negative reviews into raving fans and exposing areas of their businesses that they never knew were causing negative experiences," says Steers.
Our customers are now using this as a fundamental part of their operations. They are relying on it to help guide their growth
"Some businesses have received feedback in real-time and used that opportunity to send staff to fix the issue minutes later. In addition, some businesses are now using this to help inform them of the performance of their staff, given the fact that we can track which staff members were working at the time the feedback was received.
"But most exciting of all is that our customers are now using this as a fundamental part of their operations. They are relying on it to help guide their growth."
User-friendly and reliable
Flying Squirrel Sports began working with ROLLER at the end of 2018, when Schueler implemented the platform into one of his new venues, just two weeks before it opened to the public.
"I knew the risks of using a new software in general," he says. "But implementing it, training staff, and opening a new park in 15 days was the true test of how user-friendly the user interface was, and of the overall reliability of the platform."
"Every sales pitch in the software industry tends to oversell features and always includes factors that solve the problems that currently exist in other competitor software platforms. ROLLER's approach was unique. It catered to the user experience and simplified a lot of the steps for bookings and organization.
"The ROLLER team was pleasant and well-versed with their product. It included an easy cloud-based setup that involved a short learning curve – an absolute necessity required to scale my business and cut time setting up new venue platforms and staff training.
"A lot of software companies include fantasy features in future development lists to hook larger accounts. However, ROLLER creates new developments and implements them in a timely fashion."
All-in-one solution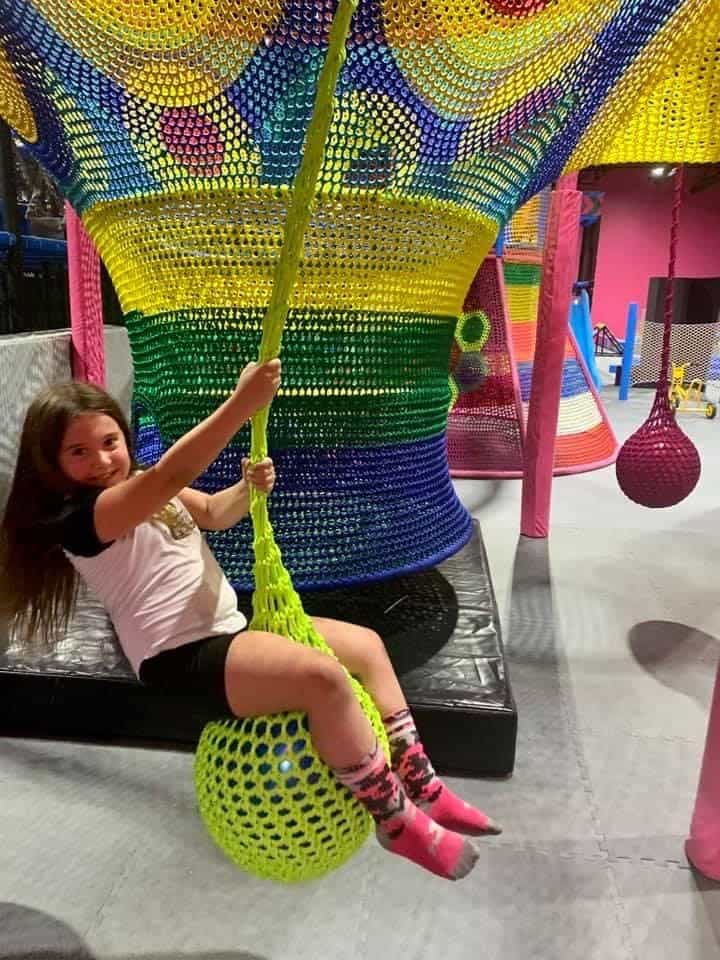 The Guest Experience Score is directly linked to booking and guest data, giving businesses a full end-to-end view of the guest experience and arming them with insights they can truly action.
"That feature is a major incentive for operators to track feedback via the Guest Experience Score dashboard and contact guests easily, from one push of a button," says Schueler. "The guest experience starts from a purchase on our online checkout to the first step into the park."
The guest experience is the key to successful customer retention. This is where the Guest Experience Score approach benefits operators.
"It all starts with a purchase of a ticket," continues Schueler. "The Guest Experience Score survey is triggered to send via email after the duration of their admission. My customers can now express their experience with a few simple clicks of a button on the email form.
"They can type more information regarding their experience and once they complete it, the feedback populates to the ROLLER platform. Then, an email notification to management/owners is triggered allowing park operators to resolve issues immediately."
The email includes relevant information related to that booking, such as the guest's history and contact details. This allows the operator to call the customer to resolve the issue if needed. The streamlined process makes it easy to address concerns before they reach social media.
Addressing customer service issues relating to the guest experience is an absolute priority for every business. With the Guest Experience Score, results are also analysed and compiled in a straightforward dashboard.
Actionable insights
The Guest Experience Score breaks down the data into easy-to-understand, actionable insights. For instance, it breaks down guests into those who supply positive feedback, or fans, and those who have contributed negative feedback, or critics. Operators can see if an issue is emerging by monitoring the percentage of critics versus fans.
The solution also allows for accountability. Users can cross-reference the Guest Experience Score ratings and reviews with staff schedules. This means they can see if the problem aligns with specific customer service failures.
When a feature like this is incorporated into the POS platform, it becomes the ultimate all in one platform
In addition, Schueler says:
"If your facility has a maintenance issue with out of order restrooms, leaking roofs or poorly maintained attractions, your guests will notify you of your lack of attention to these issues. Specifically, when it comes to HVAC/AC/heating. For example, one facility's HVAC system went out recently. Immediately, Guest Experience Score feedback started piling in with comments regarding how hot the facility was.
"When a feature like this is incorporated into the POS platform, it becomes the ultimate all in one platform. It automates the process instead of piecing together third party software platforms. The key is to connect the guest to the experience. Third-party software simply can't accomplish this efficiently without a lot of manual work."
Guest sentiment in the post-COVID era
ROLLER's launch of the Guest Experience Score could not come at a better time for the industry. As operators begin to recover from the impact of the global pandemic, tracking guest sentiment is more important than ever before.
"The way businesses connect and communicate with their customers has evolved rapidly over the past decade. And then 2020 quickly ushered in a new, almost entirely virtual era of customer communication. One that could very well become the new normal for many years to come," says Schueler.
"Businesses need to find ways to safely coordinate with their customers. Plus, the ever-expanding variety of methods also means companies need to cover all their automated bases for communication and feedback reviews.
"In addition to our US parks and Latin America parks, we operate eight Flying Squirrel locations in Canada. Both the Canadian and provincial governments have implemented tight COVID-19 measures compared to other countries.
"When customers are vocal about COVID-19 issues, we pay attention. For us, the best way to ensure that we are maintaining clean and healthy operations is to listen to the eyes and ears on the ground. Without question, we would much rather hear a customer's COVID-19 concerns than have a visit from a health department employee."
Changing expectations
"Collecting guest feedback was obviously very important before the pandemic. But it is arguably more important now because guests' expectations and behaviours are shifting," agrees Finn.
Understanding how the guests are feeling at every point of interaction and ensuring your business is reacting to changing expectations is critical
"It's no surprise that there are now greater sensitivities around safety and cleanliness. Yet there are other aspects of the guest experience that have also been impacted by the pandemic. For example, the increased desire to book online before arrival, more contactless interactions with staff, and a higher expectation of their digital experience.
"Understanding how the guests are feeling at every point of interaction and ensuring your business is reacting to changing expectations is critical."
Moving with the trends
Many within the industry have reported a pent-up demand for entertainment, as guests begin to return to venues. However, operators mustn't become complacent.
"We recently had the strongest 3rd quarter in our company's history," says Schueler. "Clearly, parents are tired of their kids playing video games and not having a solid outlet to get out their energy.
"However, I believe that guest expectations have changed. We have always focused on maintaining a safe and clean place for kids to play. But we are now even more vigilant when it comes to ensuring that our customers feel secure in the building. COVID-19 had a very real effect on the psyche of a lot of our customers."
"It is going to take time to truly make everyone feel safe. But we do everything in our power to ensure that all guests can enjoy their time at Flying Squirrel.
"The challenges and trends in the industry have fundamentally shifted with the opportunity to evolve the business model according to feedback from customers. The new focus is based on what your customers need which requires adopting new strategies that can enable business agility.
"How businesses deliver their experience to the guest requires a shift in the business model. To accomplish this, it's important to understand consumer needs, behaviours, and trends to attract and retain customers.
"More tools and software platforms will be utilized to automate processes and conduct transactions. You will also see more a la cart attraction models versus all attractions included in one admission price. Specifically, due to the loss of income or financial burden caused by the pandemic, customers will seek options that fit their budget.
"The 'wow factor' must increase as customers' expectations are high. And a new mix of attractions or attraction refreshes is necessary to obtain customer retention."
Flying Squirrel and Shock Trampoline look to the future
Flying Squirrel is in the final stages of opening new trampoline parks in Everett, Washington; Jungle Island, Miami, Florida; and Weston, Florida. It will also be updating existing parks with new features. Currently, its location in Lima, Peru, which opened in 2020, is the world's largest outdoor inflatable park. The company is planning a bigger park in the US soon, as well as working on the world's largest outdoor inflatable park in St. Louis, Missouri.
Meanwhile, Shock Trampoline recently received final patent approval for its LED Electronic Rechargeable Wristband system, Jump Ringz.
"COVID-19 has been trying on us and our customers. However, we are committed to continuing to provide the safest and most entertaining experience possible," says Schueler. "Flying Squirrel and Shock Trampoline are labours of love because we can bring joy and happiness to all of our customers. Now, more than ever, we believe the world could use as much joy as possible."
What's next for ROLLER?
Looking to the future for ROLLER, Finn says:
"We work with many different types of businesses, including theme parks, museums, zoos, water parks, trampoline parks, FECs and more. Any business where delivering 'guest experiences' is at the core – we believe they will benefit from the Guest Experience Score.
"The foundation on which the Guest Experience Score has been built – including the structure of the questions, how the survey is delivered, the way it pulls together many different data points to deliver a holistic view of the guest experience – makes this product, and our approach, unique.
"We are very excited to see that the industry is now rebounding from the initial impacts of the pandemic. Some businesses are even seeing visitation numbers exceed what they were achieving pre-COVID. This demonstrates the value people place on these experiences.
"We have a very optimistic view of the future of this industry. Our prediction for the future of the industry is that technology and data will play an ever-increasing role in helping businesses to enhance the guest experience.
To discover more about how guest sentiment data can improve experiences & drive growth, you can watch ROLLER's free webinar here.