The ARena Space VR parks network has compiled an overview of 20 trends, 10 challenges and 6 prospects in the LBE VR Market for 2020. This first part explores what we mean by LBE VR and takes a look at some of the key trends.
by Vasily Ryzhonkov, founder, ARena Space
In compiling this report, with the support of IAAPA, we interviewed leading market experts and virtual entertainment business owners (from VR studios to VR parks) from the CIS, USA, Europe and Asia.
What follows is a brief version of the study, with our analysis of these interviews with experts. We discuss how the market changed in 2019 as well as what the future holds and where the market is going, including facing the challenges of COVID-19.
The LBE VR entertainment market: part one
To begin with, what do we mean by location-based entertainment (LBE), where does VR fit in, and what are the key trends in this 50 billion dollar market?
Theme parks, entertainment parks and family entertainment parks were visited by 1.157 billion people worldwide in 2019. The market size was $52 billion and growth in 2019 was 7.1%.
In a typical family entertainment centre (FEC), you can find a wide range of entertainment for both B2B and B2C. The revenue structure consists of entrance fees, cafes, souvenirs and other related purchases. FECs also host children's and family celebrations as well as B2B events.
Entertainment areas cover an average of 500 to 4,000 m². Usually, visitors come to such centres if they are within 30 minutes' reach by transport. This is specifically why it's called location-based entertainment. The average time spent in an amusement park is between one and three hours.
The average investment that goes into opening an indoor amusement park is from 1 to 2 million dollars. The return on investment ranges from 2 to 7 years.
The experience economy
It is important to understand that from the point of view of the consumer basket economy, amusement parks fall into the category of "leisure goods" purchases. The share of this increases with disposable income. In fact, amusement parks are in line with the growing experience economy. Here, there is a clear trend towards payment for services rather than goods.
Global economic growth improved in the 2010s and the middle class expanded in a number of countries. Consumers generally were able to allocate a growing share of leisure resources spending, on average, 5% of their monthly income on such activities.
In addition to annual fluctuations, theme and amusement parks experienced the greatest growth in regions with a growing middle class and healthy economic growth, such as Asia and the Middle East.
LBE, VR and the trend for 'pure fun'
What makes theme parks particularly interesting is that they are about "pure fun". When considering leisure options, pure fun is probably at the top of the list for most people. In a world where the daily news can get depressing, people have a desire to escape. Theme parks and amusement parks, as well as online entertainment, meet this demand. People just want to have fun.
The indoor entertainment industry is moving towards more personalized, if you will, magical experiences.
As leisure activities, theme parks and amusement parks suffer when the economy slows down. However, since amusement parks are about 'pure fun', one can expect them to recover fast. Food and entertainment are two categories that are always in demand, even in turbulent times.
The demand for "pure fun" is the main defining force of the next decade in the location-based entertainment sector. With technological advances, a focus on data analytics and the creation of more interactive, dynamic and immersive attractions, the indoor entertainment industry is moving towards more personalized, if you will, magical experiences.
Key LBE trends
Over the next decade, guests will be looking for a more immersive experience. Something that will allow them to enjoy a vibrant experience with family and friends. In my opinion, the following key trends in LBE and VR will determine the future of FECs in the next decade:
Competitive socialising
It is important for people to spend time together. This allows them to socialize, to get to know each other, to share experiences and to learn from each other.
Every entertainment centre visit should be an event that you'd want to tell your friends about and put on a bookshelf of memories, and the locations and surroundings are designed in such a way that it's impossible not to take photographs and put them on Instagram.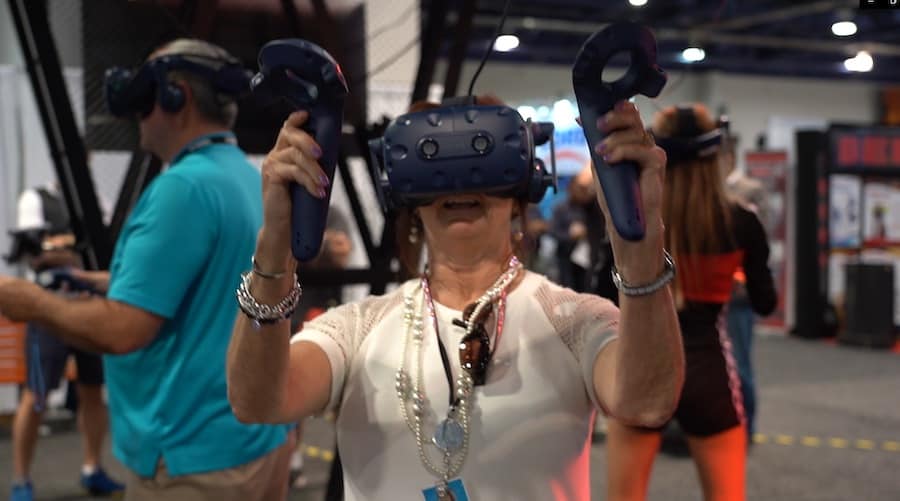 To achieve this, some competitive element must be present in the attractions – it sparks excitement, creates emotions, holds onto visitors, and makes them revisit the attraction again and again. It's important for market players to create an entertainment experience for "adult children", for families, and for groups of friends all at the same time, in addition to the B2B segment.
Personalisation
Today, people are more willing to pay for an experience than for a product. And to give the right experience, you need a deep understanding of the customer's needs.
By connecting knowledge about guests through social networks and using in-depth analysis of guest behaviour in the park, their stay will be made more personalized. Visitors to entertainment centres can be provided with personalized content or experiences based on their preferences, moods, and behaviour with the help of artificial intelligence.
Immersion
People look for a uniquely memorable experience that they can take photos of and put on social networking sites. This requires giving consumers something they can't find anywhere else and involving them fully in the product with immersive technology. The trend for immersive experiences can be seen in all parts of the LBE & VR sectors.
In the near future of VR, AI-designers will be able to create dynamic interactive attractions that respond to moods and emotions, and completely change the idea of entertainment.
Art and digital environment
Balancing on the brink of technology and art, you can create experiences from out of this world. You can send attraction visitors to space, make them the heroes of their favourite TV series, help them climb the Eiffel Tower, or create art spaces that allow for a strong impact on the emotions, mind, and mood of guests.
The possibilities are limited only by the imagination of the designers
The possibilities are limited only by the imagination of the designers and the park's capital investment. The main thing is to offer environmental interaction and provide an unexpected experience.
Smart operations and data-driven approach
Market players should focus on analytics and measure key business indicators. For example, customer return and loyalty, quality and efficiency of employees, efficiency in attracting new users, operational efficiency, unit economy, return on investment from each attraction and capacity. Essentially, management decisions based on numbers.
Here, the phrase "if you can't measure it, you can't manage it" is appropriate.
LBE needs to move with the times
Despite the wide range of options for entertainment, some of them get jaded over time. For example, 10 to 15 years ago, going to the movies was treated like a holiday. Now it's absolutely necessary to go and see the new release of the latest blockbuster franchise.
The same happens with bowling, laser tag, escape rooms, and traditional arcade parks, which are replaced by more interesting conceptions. Some of them go out of business due to uninteresting products, and as a result of declining customer demands.
In the age of the experience economy, people need modern emotions and experiences. Therefore, the trend towards LBE attractions that offer immersive experiences with a strong digital component (such as VR) will continue.
LBE and VR
These immersive experiences are achieved through the creation of interactive attractions. Here, a family or a group of friends feels involved through the introduction of digital technology, effective prioritization, and the use of sensory effects that evoke emotions. This is why the LBE market has started to pay attention to the VR technologies and trends developed over the last 4 years.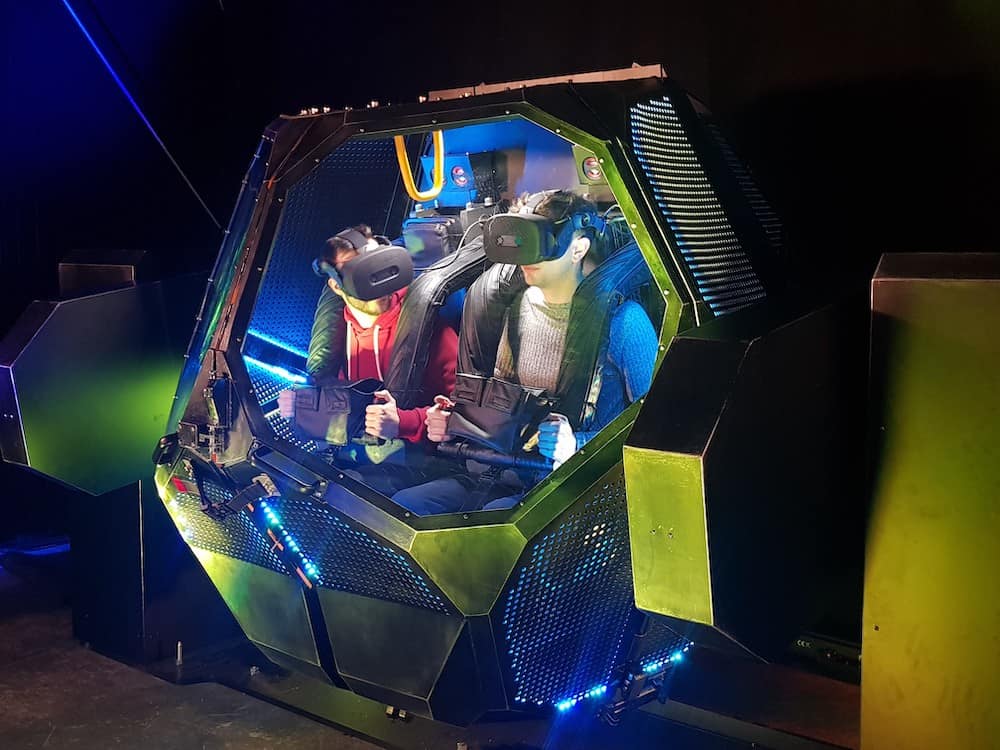 In general, one of the main drivers of the LBE market were virtual reality attractions, augmented reality (AR), and projection digital technology. This was seen at the latest IAAPA Expo in 2019 and Amusement Expo 2020 in New Orleans.  LBE VR has become a self-sustaining industry that has already survived the "hype" wave and is steadily on its feet.
LBE VR market trends
After 4 years in this market, I can certainly say that in 2019 we saw significant progress in the LBE VR industry. The most important thing is that the LBE VR format has been adopted by users; it has established itself and will only expand now.
"I enjoy spending time in VR" is the main piece of feedback from millions of guests around the world. The market for the LBE VR trend is steadily growing and the share of virtual reality in the LBE sector is increasing. It is encompassing shares in traditional segments such as quest rooms, laser tag, bumper cars, rollercoasters, and arcade machines.
In 2019, according to Greenlight Insights, the LBE VR market amounted to $3.6 billion with a growth rate of 44% worldwide.
One example is our own VR Park Model. The full VR Park encompasses an area of 100 to 2,000 square metres. Within this, there are various amusement areas designed for both individual and group use. The revenue structure of the VR Park follows the structure of any FEC. But it has its own peculiarities in terms of expenditure. In this aspect, the business model is more like that of a movie theatre with updated content.
VR development
From my point of view, in 2019 we reached the critical point of VR development in the FEC business. Large corporate operators in the indoor entertainment market are planning to create separate VR zones by combining many different VR attractions.
By the beginning of 2020, more than 13,000 VR parks had already been opened around the world
Large VR parks are opening up all over the world. Many are succeeding, from a business model point of view. Even local entertainment distributors are interested in creating attractions based on VR/AR technology. Unis, Betson, and others are already in the game.
By the beginning of 2020, more than 13,000 VR parks had already been opened around the world. And overall, the trend rose to 15,000 at the end of 2020.
It's worth noting that the active precautions during the coronavirus pandemic greatly reduced the number of people in any public place. So, as of March – April 2020, the market is losing players and is developing much weaker than expected.
New experiences
It is important to be clear that VR is not the exclusive future of indoor parks. It may be a significant part of this market's future, but it's not the entire market. The novelty of VR is not enough to build a business around VR attractions; the key is the experience the guest gets. And the key is that market players need to think about how to build a business and make money from virtual reality.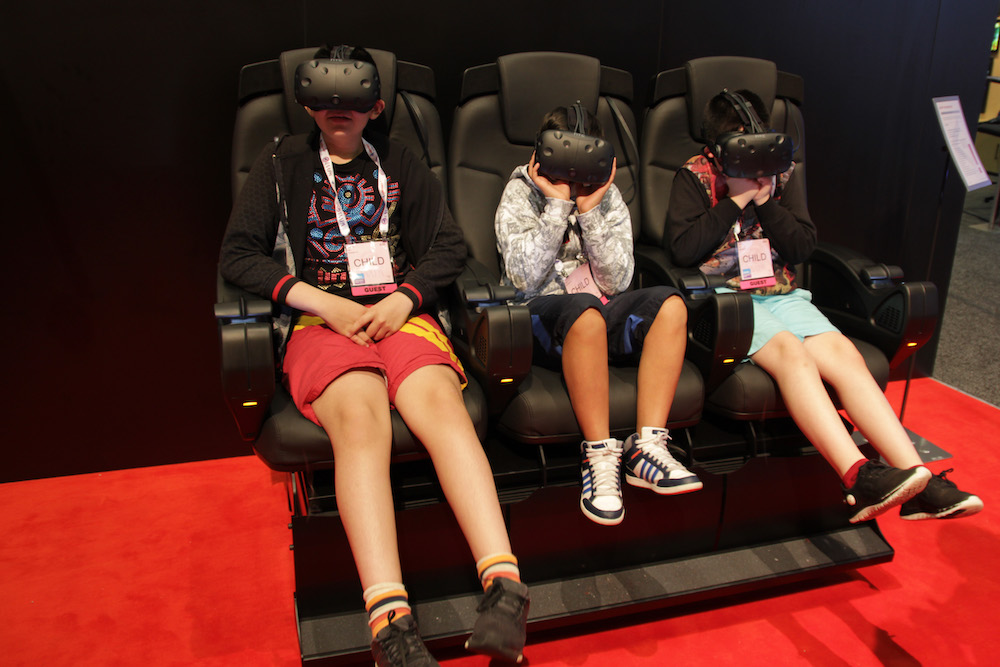 In the LBE VR market, not everything is so smooth. It takes quite a lot of investment, constant upgrading of equipment and content and a large staff.
The efficiency of the space occupied, and the capacity of the attractions, durability, and compliance with the requirements of the LBE market also need to be taken into account. All this requires the special attention of market players and LBE VR operators.
Investigating LBE VR market trends in 2020
It is certainly possible to make money. Not only in ARena Space's example but also in a number of other market players. For instance, VR World NYC, Mazaria, VR Zone from Bandai Namco, Two Bit Circus.
These show that a single VR park from 600 to 1,400 metres squared can generate $1-3 million in revenue per year. This is why 2020 will be a reality check for many companies in this sector. The market is about to be consolidated and enlarged.
To get a full picture of LBE VR market trends, together with IAAPA we have interviewed more than 20 LBE market experts and more than 15 leading LBE VR market players. This includes Dreamscape, Betson, Hologate, Vex Solutions, Zero Latency, EscapeVR, Secret Location, The Juice, VR nerds, and VR World NYC.
We talked to developers and distributors of VR equipment and attractions as well as owners of VR parks and entertainment centres. We also spoke to content creators for VR, hardware vendors for the LBE VR market and industry experts.
Looking back, we can see some trends that will help predict what will happen in 2020. They also help us to see what is on the horizon for the next 2 – 3 years.
The LBR VR market and COVID-19
It should be noted that the material on LBE VR trends was prepared before the appearance of the COVID-19 pandemic. However, we have provided an update. Parks, cinemas, and other LBE entertainment are closed all over the world. So, we need to take into account not only the trends of the coming years but also the current difficult situation.
The fact is that today's crisis is non-standard. It is not economic, not oil, not a confrontation between several powers. It is not even epidemiological. Instead, it is a combination of all at once. So, it's difficult to predict the outcome.
In early March, the Amusement Expo was held in New Orleans. Here, I talked to entertainment industry players from around the world. They agreed that the industry has a recession of at least two years ahead of it. In terms of figures, Europe, the US and Russia will see the entire service and entertainment industry shut down for 1-2 months until the COVID-19 growth dynamics become negative.
Adapting and recovering
We work in business for people and about people, about their emotions, their experiences. Therefore, success in business depends directly on the emotional background and feelings of the world, and specific economies.
The key question for the industry is: "How long will it take us to stop being afraid to go out and go to amusement parks and restaurants?" This is largely determined by a country's domestic politics. Some states will recover in 12 months and some in 3 or faster. The entertainment industry in China and South Korea has resumed operations 1.5 months after full closure.
The LBE market will only recover after three things happen in a row: the panic stops; people understand and accept the new reality; people feel safe.
In our VR park sector, many companies will cease to exist. This is especially true for operators of LBE venues, who do not have enough financial reserves to last at least three months without an influx of money from visitors.
The impact on manufacturers
This will also apply to manufacturers of both equipment and physical attractions. These consist of expensive assembly lines and personnel, and there will likely be no orders in the next 2 – 3 months. As of today, two Arena Space partners have already declared themselves bankrupt. Therefore, either lean-start-ups or medium and large companies with sufficient capital will survive.
Players with unstable business models will have to give way to others.
In the VR-park segment worldwide, there are 15,000 places where users can immerse themselves in virtual reality. But by the end of this year, about half of them will cease to exist. There will be a forced recovery of the sector. Players with unstable business models will have to give way to others.
Consumer-driven trends
Purchasing power will fall. The world prices of $0.5 – $1 per minute on the VR will fall to $0.25 – $0.75. Prices of $40 – $50 dollars per game on the high-tech TheVoid, Dreamscape or Sandbox attractions will become no longer relevant.
Companies will be forced to go to the luxury segment. Or to segments with higher throughput and lower average check. The stock price of giants like Dave&Buster's has already fallen by 80%.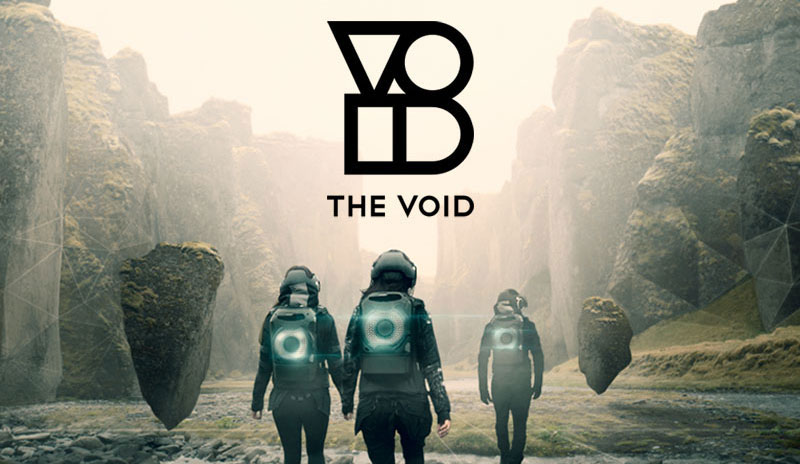 Consumers will start to pay more attention to hygiene and cleanliness. I am sure that many consumers will not forget the events of the first two quarters of 2020. They will always compare the quality of the experience that the attraction brings with the price and health risks. This trend for hygiene and health will put new demands on the entire LBE VR industry – from attraction producers to content producers.
What is next for the LBE VR market?
Perhaps this crisis is also a real second chance for VR to prove itself as a digital immersive media that will allow true interaction with others in VR. Players in the event-industry are seriously concerned about all the cancelled events in VR.
This is also a chance for consumer VRs; just look at Half-Life Alyx. After this game's release, users may form serious expectations of VR content, and this will contribute to the audience's well-being. That's why VR has a second chance to prove itself in the world – I am very optimistic about that.
Next week, part two will look at 20 top trends in the LBE VR market in detail. A complete copy of this study is available can be requested by email.