While many of the world's attractions remain closed due to the coronavirus pandemic, this week sees more reopenings in Asia, as operators in the West look on and make plans. Read the latest COVID-19 news from the attractions industry.
This week, more attractions have been able to open their doors in Asia and in Europe, albeit with several extra health and safety measures in place. Meanwhile, operators around the world are watching and drawing up their own plans for safe reopenings once the crisis has passed. Here's our roundup of the latest COVID-19 news from the attractions industry.
COVID-19: weekly attractions industry news
Theme park and museum news
The extended closure continues to have a financial impact on theme parks around the globe. This week, Haichang Ocean Park Holdings released its annual report and accounts for the previous year. Although this showed an increase of 60.5% in revenue for 2019, the auditors noted uncertainty for the future due to the pandemic.
Similarly, Merlin's recently released annual accounts also include a statement about the group's ability to operate as a going concern. Of Merlin's 130 attractions worldwide, all but 9 are closed. The operator has introduced several measures to cut costs during the crisis.
Merlin Entertainment is working to engage guests during the closure of its attractions with the 'Making Magic with Merlin' initiative. Thanks to a new partnership with Twinkl, it is now sharing content from its SEA LIFE centres for children at home. It has also launched a new social campaign called 'Alton Towers Together.'
Compagnie des Alpes released sales figures for 2019/2020. This shows growth from last year, however, the company foresees a difficult year ahead and has also introduced a cost adjustment plan.
Museums around the world have begun to document the pandemic. For example, the Museum of London has asked for objects and personal stories from life during the UK's lockdown. And in the US, The New York Historical Society is also collecting items for its History Responds collection.
Other industry news on COVID-19 and attractions
In other attractions industry news, zoos and aquariums have also been hit hard by COVID-19. They have experienced the same drop in revenue as theme parks and museums. However, they often have higher daily operating costs that cannot be cut even while they are closed. They must continue to feed and care for the animals in their care.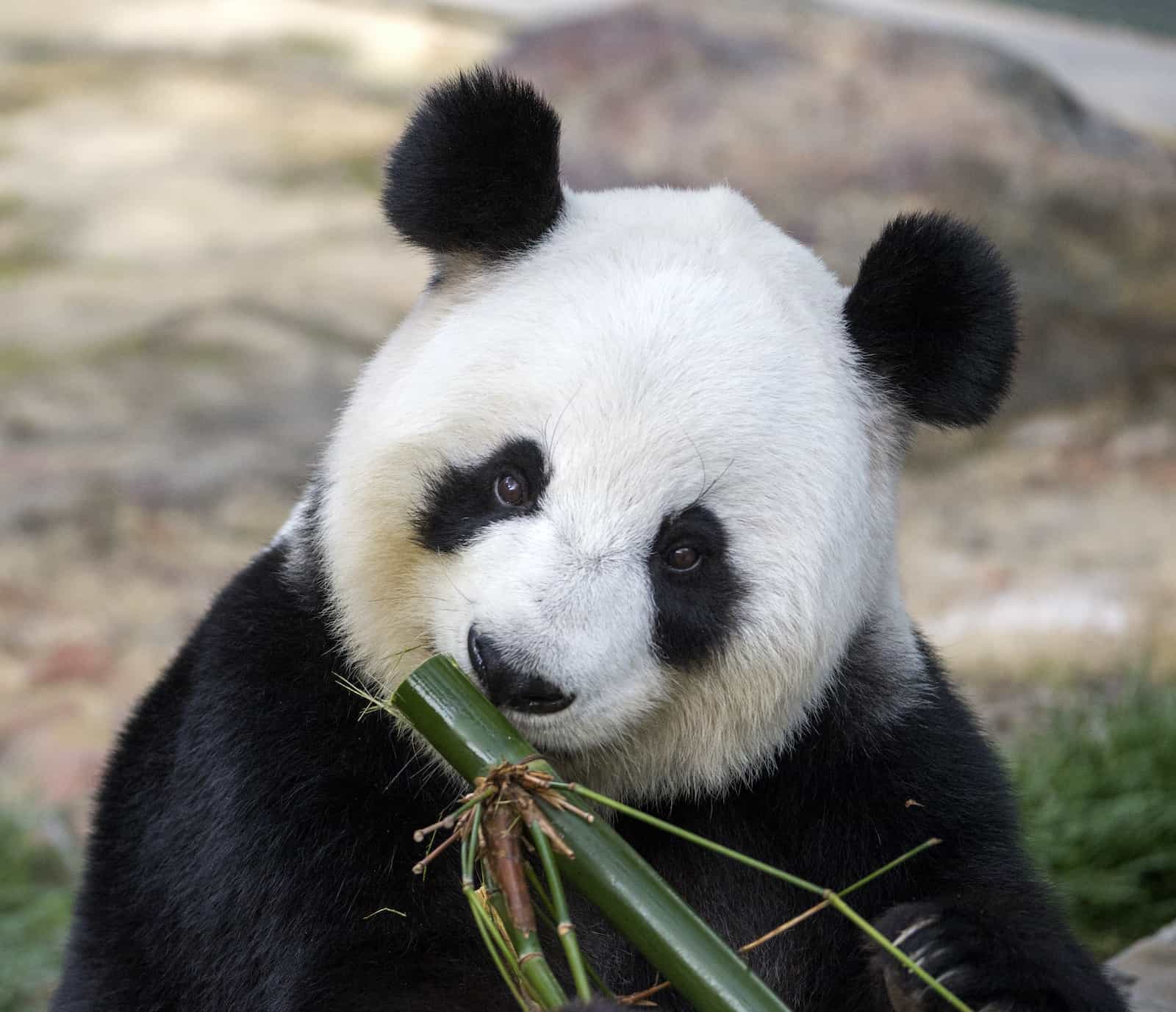 This week, the Australian government introduced an A$95m rescue package for zoos and aquariums. It will help over 100 zoos and aquariums in Australia to replace some lost visitor revenue.
The post-COVID-19 world will be a difficult one for attractions. Guests will need time to adjust to social distancing measures and fears around germs. The Ocean Project is hosting a special webinar with IMPACTS Research & Development. This will explore how zoos and aquariums can work to build trust with guests and encourage them to visit.
AMC Theatres will no longer screen Universal films in any of its theatres. This follows Universal's announcement that it will begin releasing movies in cinemas and at home simultaneously, after the successful on-demand launch of Trolls World Tour on 10 April. The pandemic may have a lasting effect on cinemas.
Open for business
In Asian attractions industry news, China is continuing a gradual return to normal, or a 'new normal', as new COVID-19 infections remain low.
The Guangzhou Chimelong Tourism Resort will partially reopen on April 30, with the addition of extra health and safety measures to protect visitors and staff. Guangzhou Chimelong Wildlife World, Guangzhou Chimelong Panda Hotel and Zhuhai Chimelong Ocean Kingdom, Zhuhai Chimelong The Penguin Hotel will also open. However, following advice from the government, visitor capacity will be capped at 30%.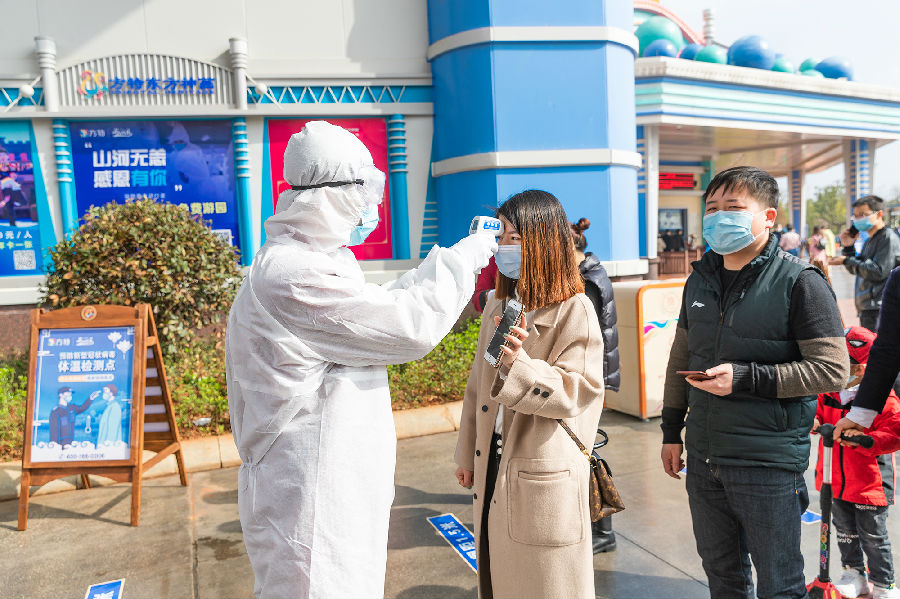 Several attractions are also reopening in China's Hubei Province, which was originally hit hard by the virus. Again, visitor capacity is being capped at these attractions, alongside other precautions such as temperature checks and scans of QR health codes.
After partially reopening on 9 March, Shanghai Disneyland is now reportedly testing new safety procedures for the parade and castle light shows, as well as some indoor theatres.
However, it is not just attractions in Asia that are starting to reopen. As the German government begins to relax restrictions, museums in Berlin will open their doors again on 4 May, with extra precautions in place. Meanwhile, museums in Brandenburg state have already reopened with new hygiene restrictions. For example, plexiglass shields at ticket desks and regular cleaning of galleries. The institutions will also be required to limit visitor numbers.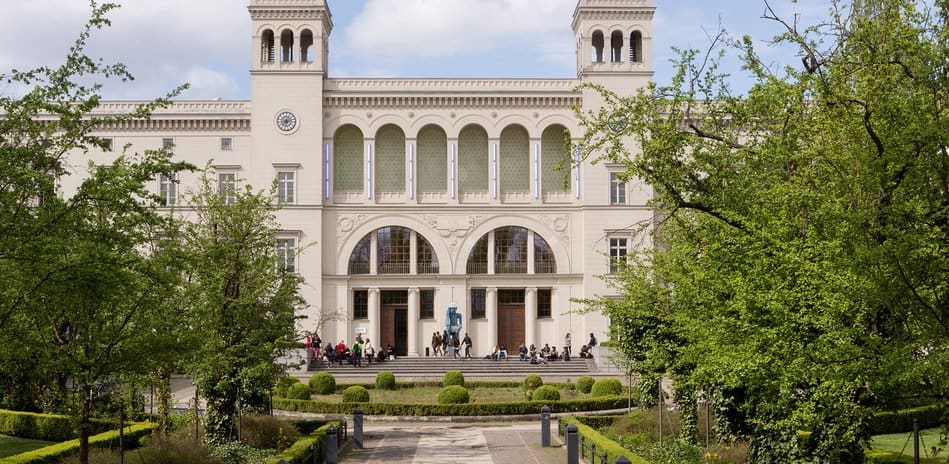 Kolmården Zoo in Sweden reopened at weekends during April, to trial new social distancing measures. Now, following the success of this, it plans to extend opening times from 1 May. Distance markers have been added to all queues and extended cleaning routines have also been implemented across the attraction,
Planning for the future
Attractions elsewhere in Europe and in the US are already making future plans. These will allow them to reopen quickly and safely once restrictions are lifted. For example, Futuroscope in France is working on a strategy now, while it waits for the green light on reopening. Measures considered include social distancing throughout the park as well as extra cleaning procedures.
In the US, the CEO of Universal Orlando Resort, John Sprouls has talked about ways that the resort could reopen safely, even though there is no set date as yet. These include using social distancing measures on rides and queue lines. Limiting the number of visitors in the parks is also likely.
Florida Governor Ron DeSantis's Orange County Economic Recovery Task Force has released some guidelines on the reopening of Orlando's theme parks, restaurants and hotels.
Attractions industry responses
Companies and attractions within the attractions industry have reacted to the news of the COVID-19 pandemic by offering help and support in a variety of different ways.
For example, Embed has this week announced a COVID-19 Relief Act, which includes free access to its new Mobile Wallet, allowing operators safeguard guests with contactless solutions.
Holovis previously announced a new social distancing app called Crowd Solo, and now the company has hosted a live webinar to showcase the free solution.
Connect&GO is also helping attractions prepare for the new safety measures required by a post-COVID-19 world. Its contactless solutions can help with capacity management, virtual queuing, cashless payments and more.
Meanwhile, Gateway Ticketing Systems is continuing its Webinar Wednesdays series, with expert panels looking at how attractions can operate effectively once they reopen.
News on COVID-19 resources for the attractions industry
New blogs and case studies on the AAM website deal with interesting topics. These include short term strategies for museum workers, self-care solutions and why people need art in a time of crisis. AAM is also keeping its list of COVID-19 resources up to date.
IAAPA provides a range of COVID-19 resources and news for the attractions industry, such as webinars, educational series and guidance on best practice.
And finally…
Following the success of its previous hashtag battle on Twitter, #CreepiestObject, this week York Museum set up a new challenge for curators: #SassiestObject. Highlights included a sassy hippo, a side-eyeing fish and even an exploding sporran!
Our #SassiestObject has to be this Sporran Clasp. It had 4 hidden pistols which would fire if the sporran was not opened correctly.
Nothing says sassy like an exploding crotch.

🔥
🔥#CURATORBATTLE https://t.co/if5VrpZb7S pic.twitter.com/qfp19kw0So

— National Museums Scotland (@NtlMuseumsScot) April 24, 2020