Leading adventure attractions specialist, Ropes Courses Inc., (RCI), will be showcasing Sky Trail® among its latest innovations at this year's Euro Attractions Show (EAS).
The company is teaming up with its UK and European distributor, Innovative Leisure and Faszinatour to share the benefits of its Sky Trail® ropes course, Sky Rail™ zip line and Sky Tykes® ropes course attractions.
Over 11,000 attraction industry professionals are expected to attend the event in Berlin.
"Our European partners know what our customers want and deserve in a quality adventure product," comments Jon Weston, RCI Vice President of Sales & Marketing. "We're eager for the opportunity to convey that at the show."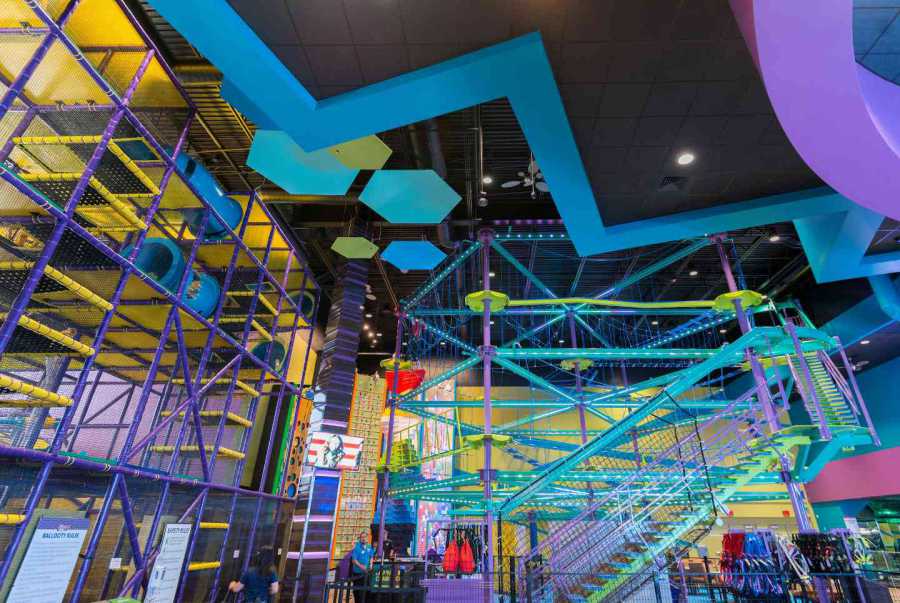 The appeal of adventure attractions continues to grow worldwide. They work both as a standalone crowd-puller and as a way for existing LBEs to attract a wider audience. Ropes courses and zip lines are also a great way to increase dwell time. What's more, the RCI family of products can add play value to communities. They are ideally suited to locations such as resorts, shopping centres and urban adventure hubs.
"Innovation is important to our amusement industry," explains Phil Pickersgill, Innovative Leisure Managing Director. "Ropes Courses, Inc. is leading the industry in element design, customisation and new theming capabilities.
"We'll be joining forces in Berlin and again in Orlando for the International Amusement Attractions and Parks Association (IAAPA) expo in November."
Ropes Courses, Inc. has been custom manufacturing, installing and servicing adventure course products since 1989. The company's flagship Sky Trail® ropes courses, in common with its entire product range, are engineered for safety and to maximize excitement. They also allow for constant movement on the course, ensuring high throughputs with minimal staff.
Sky Trail® ropes courses are currently attracting millions of guests in 24 countries across 5 continents.
Image above shows Sky Trail® ropes course, Wahooz Family Fun Zone, Idaho