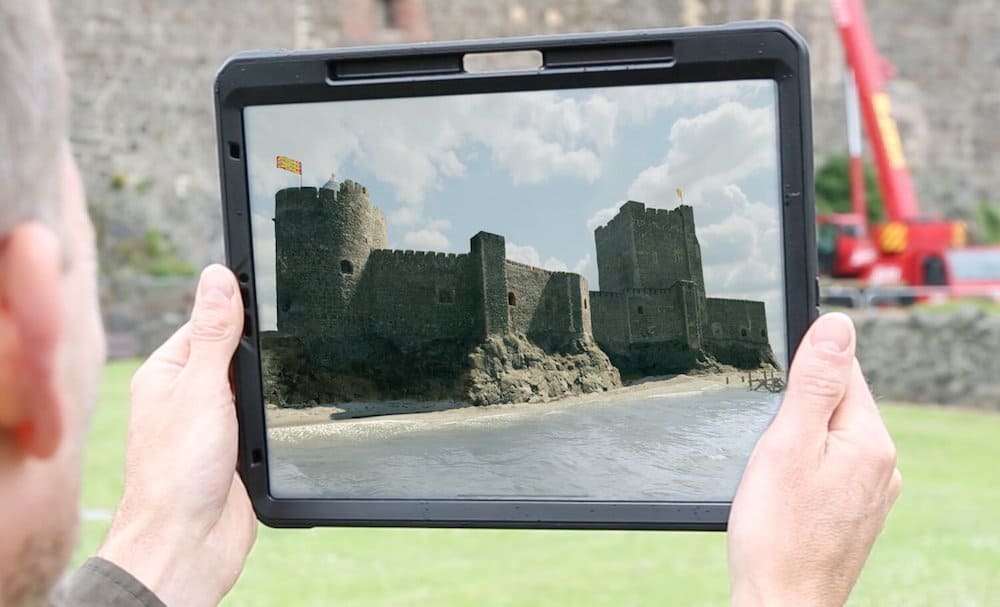 Moonraker​ partnered with tech studio Zubr and Tourism Northern Ireland, to bring the benefits of Augmented Reality to one of Northern Ireland's best-loved attractions.
The objective of the project was to create a highly unique and immersive experience for visitors, making it possible to step back in time and to reveal hidden layers behind the castle's walls,
The end product takes visitors on a journey through time and space to iconic moments in Northern Ireland's history, using visual effects and augmented reality technology to create immersive 360-degree scenes. Using the bespoke app, visitors have the opportunity to fire an ancient cannon, to walk a historical path from the 12th century to present day and to see behind closed walls into the Castle's Keep.