Paul Noland, accesso CEO and a leader in the international attractions industry, served in senior executive roles with Walt Disney Parks and Resorts for 16 years before becoming President of IAAPA in 2013.
In April this year, he succeeded Steve Brown as CEO of accesso, premier technology solutions provider to leisure, entertainment, cultural and hospitality markets. Noland has joined at an exciting time for the company, with the recent acquisitions of Ingresso, a global distribution system, and The Experience Engine, bridging the gap between the digital and physical phases of the guest experience.
The technology company is a leader in this area, with a global reach in Asia, Europe, North America and beyond.
Speaking with Blooloop, Paul Noland says: "We provide technology solutions. These solutions are mostly in the form of software, that help them to do two things; better serve their guests, and generate more revenue for themselves."
Solutions include the accesso Passport, a cloud-based ticketing system; accesso Siriusware, a combined point-of-sale solution, and wearables such as the next-generation accesso Prism, enabling guests to reserve a place in a virtual queue from a touch-screen menu, and allowing for a fully integrated 'smart park', where the guest experience is seamless and carefree.
Growth of accesso
Tara Morandi, VP of Marketing for accesso, says:
"accesso has done five acquisitions over the last six years. The growth has been exponential, and we have focused on bringing new products to our portfolio. These products both complement our existing technology, and affect the guest experience. Our end goal is to provide amazing guest experiences for our clients, and for their clients.
"I have been with the company for eight years, and have watched it grow. The functionality and the exceptional client services that we continue to provide are pretty amazing to the clients that we service in our industry."
Noland, sharing insights gleaned over the course of a career at the heart of the attractions and leisure sector, reflects on the extent to which the expectations of the end user, in terms of technology, drive change:
"It has a huge impact, and is where, to a great degree, we add value. Over the last decade, the digital age has really come into being. Consumers are being well served in many ways, and we are seeing customer behaviour changing, which is both a huge opportunity, and a big risk."
How technology drives change in customer behaviour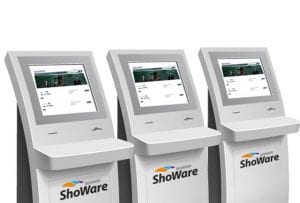 He gives an example.
"I have three grown children. Like all kids, as they grew up they asked what life was like when I was a kid. And they get that telephones used to plug into the wall; they get that a long time ago you could go to an airport and not have to go through security.
However, when you describe how you'd have to go to the movie theatre and wait in line for three hours to see a popular two-hour movie, they don't get it. They can't imagine who would ever do that."
The point, he explains, is that: "The companies who react and focus on the use of technology to reduce friction points are the ones that really succeed. But it's bad news for the ones that don't.
And that is where accesso adds a lot of value." 
A park owner will, he says, have built a park not because of an innate love of ticketing systems.
"They will have done it because they like rides, and making families happy. But they have to pay attention to infrastructure aspects like ticketing systems and queue management for the guests to value their product. That is where we can partner with parks to provide a hassle-free experience where guests don't have to wait in big lines, and that brings a lot of value to our clients."
Early beginnings in the industry
Noland's interest in the attractions sector began as a child. He grew up in Santa Cruz, California, a beachside summer resort with a famous boardwalk.
"That park has a lot of emotional connection for me; it played a big role in my youth. In 1967, my mother drove my brother and me to southern California, and we had a few days at Disneyland. I can still describe that vacation in a ridiculous amount of detail because it was so impactful."
On leaving school, he started with Marriott hotels. He says:
"I started in sales in a couple of hotels in the Washington area. Then I had the chance to spend ten years in the corporate headquarters, working on marketing technology projects. One was around automating the sales force. I worked on the group that started up (though we used different words then) the revenue management and data analytics group for Marriott hotels."
He was recruited in 1995 to do much the same work for Disney Parks.
"I was working mainly with Walt Disney World in Florida, starting up projects first around the hotels. Then I went on to ticketing, ticket pricing and ticket operations; where I ran the ticketing group for Walt Disney World."
This was followed by a number of traditional finance and strategic planning roles with Disney, focused on business case development for capital projects. He left in 2011.
From IAAPA to accesso
"I was already on the board of directors for IAAPA. Soon after I left, I was asked if I would be interested in joining as president and CEO, which I did, beginning in 2013."
He remained in the position for five and a half years. He says:
"It was wonderful to be part of a team both of staff and volunteers that had an impact on the industries around the world, and it gave me a good worldview: it was fascinating to see the business really grow and thrive around the world. 
"Dial forward, and beginning late last year I started having some conversations with Tom Burnet, the chairman of accesso, whom I have known for a number of years; and Steve Brown, the previous CEO, whom I have known for two decades. They talked about some changes they were making, and told me they were looking for a new CEO.
"I was very honoured to join the team."
Healthy economy, healthy industry
According to Noland, this is a good time to be in the industry.
"I hear colleagues saying the same. The industry is amazingly healthy.
We are seeing both traditional demographic factors, like an emerging middle class in Asia and a healthy world economy, which always stokes leisure spending, and also psychographic changes in many parts of the world.
Back in the 60s or 70s, if economic times got weak, people didn't go on vacation; that was one of the sacrifices they made. Now, in contrast, all the research says that people value experiences more than things, and are unlikely to give up a vacation, which is more of a right than a privilege.
All that really feeds into the industries, and the parts of the industries that we support."
There are challenges
"Some of those are good ones to have," he says.
"If you're in a park right now and want to get a new rollercoaster, you have to get in line. The production capacity of the industry over all the major capital goods is pretty extensive, so parks have to plan in terms of what they are going to do.
"One of the other challenges, particularly in the United States and Europe, is cost. The cost of adding that next ride has gone up significantly. So they have to be much more thoughtful with regard to their capital expenditure.
"And then – again, this is a good problem to have – there is the labour market. In many parts of the world it is tight. Finding people to come on board and get trained is more challenging than ever, but it's just because the underlying economies are so healthy. It really is pretty positive."
Government regulation and evolution of the industry
There is, of course, an increasing emphasis, depending on the part of the world, on government regulation.
Noland says: "Some of that regulation is appropriate, and people in the industry are encouraging it to take place. However in other cases, the regulation is not only not helpful and not making parks safer, it is unnecessarily burdensome. And, depending on the parts of the world, can be pretty challenging."
Overall, he says: "This is a sweeping generalisation. But in general, both destination parks and local parks are doing really well, and the industry is just getting smarter. Parks are figuring out who their customer bases are; how to appeal to them; and how to get them to come more often. The industry continues to evolve, becoming in a lot of ways – marketing, data analytics, ticketing and so on – more sophisticated."
Keeping up to date with trends
Identifying current trends, especially in terms of technology, Noland says: "If guests are going to set the time and money aside for their family to go to a park, they have been trained that it should be frictionless.
They expect technology to play an important role in helping them plan their day; make purchases in advance, and line everything up; so that when they are at the park they can really enjoy the experience. That is an important trend that can help grow the industry."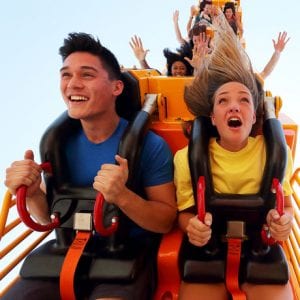 Additionally, he says: "There is a definite trend towards immersive and repeatable experience; the kind of rides that you ride once and it is one profile; you ride them another time, and it's a different one. The ride actually changes the more times you ride on it; or there is a level of interactivity, or there is a game or a contest.
"And then there is an increased focus on rides that families can enjoy together, so while there are obviously great new thrilling rides that come along every year, we are also seeing parks focus a little more on the rides that everybody can enjoy together, rather than the super thrill-rides or, at the other end of the spectrum, the kiddie rides."
Emerging new markets
The next notable trend he identifies is a step away from the park sector.
He says: "We are seeing the emergence of new destination resorts which have their own levels of immersion and themed attractions, and also existing attractions or parks which are evolving into becoming destinations. There is a sizeable addition of resorts and hotels which are connected to parks. They are creating the potential for that inclusive two or three day experience. Additionally, they also supplement it with an enhanced food and beverage offering, which has become a critical element.
We are seeing a move by parks and attractions to capture that auxiliary spending. This spending is both profitable, and makes for a better and more repeatable experience for the guest."
Noland says: "It's huge, and it's not just about those who want to go off in the jungle. It's also very much about people wanting to know that the destination resort they stay at is practising the best conservation practices possible.
We are seeing more integrated experiences, where a nature park or even a zoo will have attractions, upscale dining, resorts, a waterpark. We are seeing these whole new destinations being created, particularly outside the United States. These destinations are not staying in one mould or one column, but have a variety of elements; all designed to keep the family entertained over the course of three or four days or a week.
Blurred lines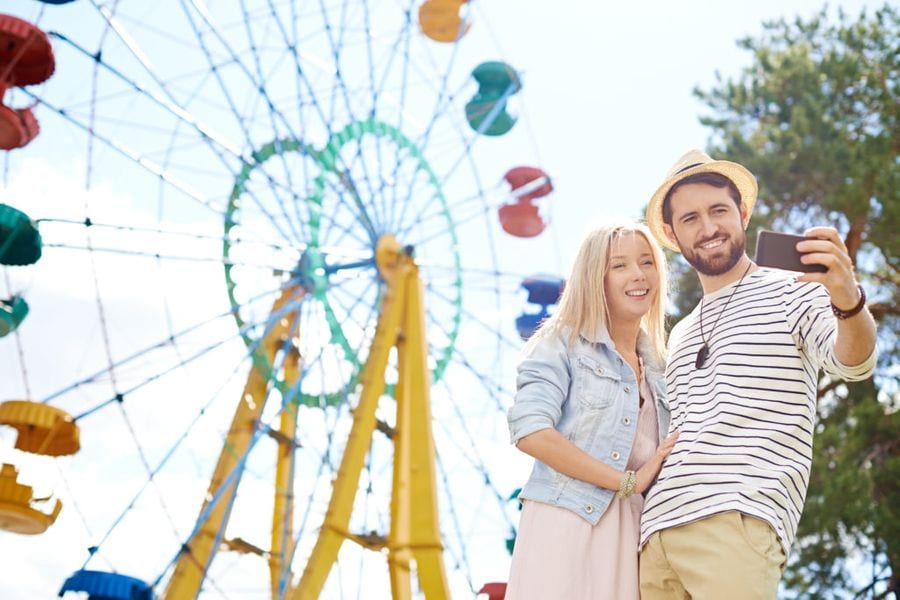 The lines between the different entities in our business are blurring, and I think that's nothing but positive.
When new experiences are being developed or existing ones enhanced, there is a lot of focus, as with the family rides I mentioned, on creating an experience that is great for everybody in the family; so the parents are having as good a time as their five-year-old son."
A further development is the use of technology to carry the experience beyond the attraction itself.
"Attractions and parks are looking for ways to ensure the experience doesn't begin and end with the gate. There are things guests do before they get to the park, a lot of it around planning; then they have experiences in the park, some of which are interactive or tied to their cell phone. And then there are ways to extend that experience so it lasts even when the guest gets home. Again, there is this blurring of lines, in a lot of different ways.
It's an exciting time."
He says: "I think the industry is in a great place. We at accesso are thrilled to play our role and to help our clients take their venues to the next level."
All images courtesy of acesso, The Experience Engine and the International Association of Amusement Parks and Attractions.