Alterface, a leader in interactive technology, has announced the appointment of Gillian Basso to the role of Chief Information Officer.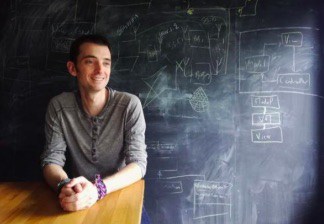 Alterface is pleased to welcome Gillian Basso to the team, where he will be responsible for spurring further innovation and securing the company's leadership position in the industry. Basso will lead the Alterface software division, working closely with the IP and creative teams.
Basso holds a PhD in Computer Science from UTBM in France, as well as a Masters degree in Interactivity and a Doctorate in Artificial Intelligence. He brings a wealth of experience to the role, from a range of international universities and institutions. He has also participated in many research programmes, including ParkAR at the Louvain University, which was led by Alterface to research Augmented Reality on park visitor experiences.
Continuous innovation
Benoit Cornet, CEO & Founder of Alterface, says, "We are very pleased to welcome Gillian to our team. He brings a wealth of technical expertise and know-how in the fields of simulation and interactivity. His mission is to keep Alterface at the forefront of interactive technology so we can continue to offer the most innovative user-centric attractions.
"With our Erratic Ride, we have just engineered a new platform for simulation and show control of more complex situations, which shows the extensive capabilities of our interactive tools. It's now time to structure this in such a way that it can be further optimized."
Basso will also take the lead on the recast of the Alterface Salto show control software, in order to support more immersive and customized experiences. He says, "I have been impressed with the existing technology at Alterface, which will be a solid basis to incorporate new findings on XR, AI, multi-agent and data processing. It's a wonderful challenge to infuse my academic background into real applications."
Basso is interested in how interactivity and AI can benefit parks and is looking to explore the balance of what parks need, what their guests want, and what is possible. "Smart interactivity should improve visitor experiences," he says. "Technology cannot be visible as this would kill the magic. We advocate technology that is least invasive to guests, avoiding cumbersome devices and immersing them in a world of magic and fun they can enjoy with friends and family."
Creating immersive environments
AI and machine learning can help to create exciting and immersive stories by providing an environment that reacts in a natural way to individual actions. A whole range of technologies can contribute to the creation of immersive environments, including headsets, projection mapping, pepper ghosts, perspective shifts and other visual tricks that blend digital content with physical elements. In addition to visual effects, it's also important to take into account senses like hearing, smell and touch.
Alterface's simulation technologies can assess ride and interaction dynamics. This means it is able to ensure that concepts work in the real world, in terms of flow and experience. This represents one of the major new developments in managing complex behaviour and environments. Alterface's Salto software manages any type of input – from cameras, 3D scanners, RFID, motion sensors and interactive devices to capture guest actions. It also controls all output and special effects for interactive show control.
"We are now at a technology crossroad whereby we need a knowledgeable team leader like Gillian to centralize all efforts and make our technology future-proof. We look forward to the next exciting steps in creating user experiences that exceed everything else!" says Cornet.
Following the success of Alterface's new Erratic Ride at Popcorn Revenge in Walibi Belgium, the company is continuing to expand and innovate.