Bompas & Parr, the experience design studio, has unveiled the world's first 'flavour rainbow' at the Royal Docks in east London.
Royal Docks Rainbows features the world's first flavour rainbow beneath Silvertown Way, as well as a rainbow installation above Royal Victoria Dock, opening on October 15.
The flavour rainbow was created by Bompas & Parr using bespoke light refracted through multicoloured moisture. It will be framed by a larger rainbow above the Royal Docks that captures natural sunlight.
The flavours within the rainbow's moisture were co-curated by RDLAC, Calverton, Royal Wharf and Britannia Village Primary Schools, Newham.
Royal Docks Rainbows revealed
"Flavour and meteorology have always inspired us; to see them collide so spectacularly is a dream of mystical proportions come to true," said Harry Parr. "We can't wait to hear what you would like the rainbow to taste like."
The flavour rainbow beneath Silvertown Way will be free but ticketed. The Royal Victoria Dock installation will be free to view twice daily, but it's weather dependent.
"With the Royal Docks once London's gateway to world trade, the celebration of rainbows that have a flavour has important local resonance," said Sam Bompas.
"Many of the foods, new tastes and scents coming into London from across the world passed through this area in terms of import, warehousing and manufacturing.
Royal Victoria Dock installation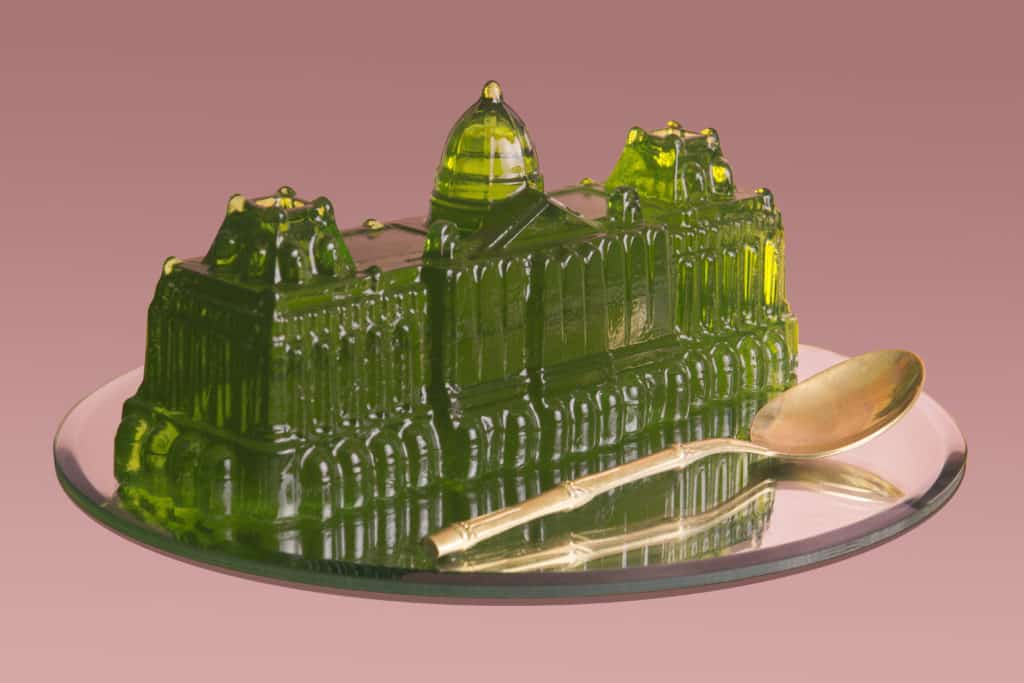 "The Royal Docks is the obvious place to showcase the world's first flavour rainbow as we share its history and celebrate its vibrant future as the new cultural engine of London."
Royal Docks Rainbows runs from October 15 through October 31. "It's a joy to be able to create a sense of wonder particularly within the grandeur of Europe's very first flyover," Bompas added. 
Elsewhere, Bompas & Parr is launching a multi-sensory food experience called 'The Future of Food: Epochal Banquet' at Expo 2020 Dubai, which is kicking off today (September 30).
Images: Bompas & Parr