CJ LiveCity, an almost $2 billion project that includes a K-culture entertainment district and the Seoul Metropolitan Arena, is back on track in South Korea.
The news, which was shared by a former advisor for the project, comes via Pulse News. CJ LiveCity has been delayed for four years.
The K-pop attraction in Metropolitan Seoul's Goyang City will feature a concert arena with 40,000 seats, rides and themed zones, hotels and a shopping complex.
Seoul Metropolitan Arena will become Korea's largest, most advanced live performance venue for K-pop, international artist tours, sports events, and Hallyu content.
CJ LiveCity Corporation and AEG previously signed an agreement for the latter to curate a programme of concert tours at the arena through its music division AEG Presents.
CJ LiveCity Corporation is a subsidiary of CJ Group, who have received approval from Gyeonggi Province for the project, which is costing 2 trillion South Korean won ($1.7 billion).
Construction scheduled to complete by 2024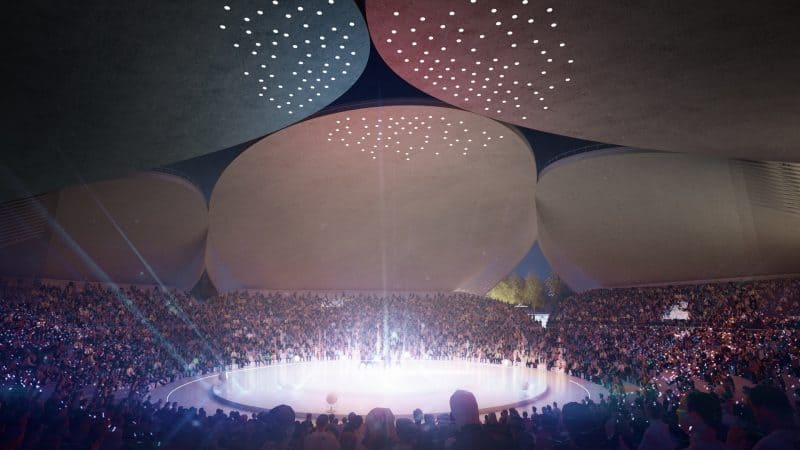 CJ Group owns the largest media and entertainment company in Korea spanning film, music, television and conventions.
The company plans to start construction as soon as it obtains a building permit, and the municipal government's final review on construction will be held on Wednesday (August 19).
The K-pop entertainment complex will have an estimated economic effect of 33 trillion South Korean won over 10 years and will create 280,000 new jobs.
The study by Samil PricewaterhouseCoopers and Yonsei University also estimates the attraction will welcome at least 20 million annual guests.
CJ LiveCity is strategically located for K-pop fans across Asia. The GTX high-speed express train, set to open in 2023, will connect the attraction to Gangnam District in 20 minutes.
CJ LiveCity will become Korea's landmark tourist destination, revitalising the national economy and the northern Gyeonggi Province.
CJ Group hopes to complete the construction by 2024.