After launching an MX4D motion theatre recently in the Austrian city of Graz, MediaMation has partnered again with Cineplexx International to open two more, this time in Serbia.
The new installations come less than two months after the debut of MX4D at Cineplexx Graz. Located in the Serbian capital of Belgrade, Cineplexx's second MX4D theatre boasts 100 seats configured into 25 benches. Almost 1.25 million local inhabitants will now have access to a new form of entertainment not available at home. The third MX4D theatre, featuring 15 four-seat benches, is located at Cineplexx in Novi Sad.
The state-of-the-art seats on both installations features a full range of motion and effects to enhance Hollywood's latest releases. MediaMation's patented EFX armrest allows every audience member to have a better experience across the entire theatre. Additional atmospheric effects include wind, fog, strobes and even snow – as pictured above in Graz.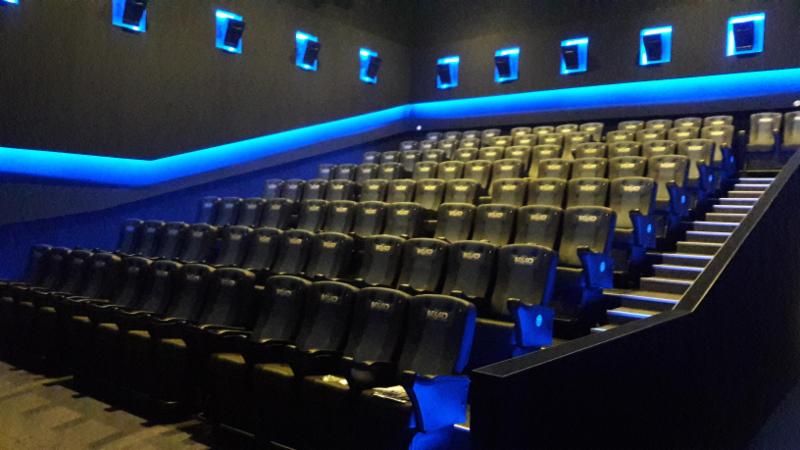 "We are proud to have partnered with MediaMation on our two additional theatres," says Cineplexx CEO, Christian Langhammer. "As an innovation leader, Cineplexx feels responsible for offering the best film experience to our visitors, providing ideal destination for unforgettable fun and technological experience."
Cineplexx boasts a total of over 300 screens spread across 44 multiplexes in Austria, Italy, Croatia, Serbia, Slovenia, Bosnia & Herzegovina, Montenegro, Macedonia, Albania and Greece.
Mediamation and the MX4D movie catalogue
Over the past 27 years, MediaMation has completed over 300 installations of 4D motion theatres. The US-based company also designs and implements turnkey creative solutions for complex shows, fountain shows, rides and exhibits at theme parks, zoos, aquariums, museums, cinemas and FECs.
Upcoming releases for MX4D, in selected theatres, include: Universal and Peter Jackson's Mortal Engines, Spider-Man: Into the Spider-Verse, Mary Poppins Returns, Aquaman and Bumblebee. In addition to these Hollywood blockbusters, MX4D programmes regional and national releases in native languages.