Neom, Saudi Arabia's new $500 billion 'land of the future', has unveiled plans for The Line, a zero-carbon city with "vertically layered" buildings for work, living and leisure.
Crown Prince Mohammed bin Salman first unveiled plans for The Line in January 2021. The project will be created by a team of world-renowned architects and engineers.
"At The Line's launch last year, we committed to a civilizational revolution that puts humans first based on a radical change in urban planning," the prince said.
The Line will vertically layer homes, workplaces, parks, pedestrian areas and schools within two mirrored facades stretching more than 170 km and rising 500 metres above sea level.
The Line at Neom
"The designs revealed today for the city's vertically layered communities will challenge the traditional flat, horizontal cities and create a model for nature preservation and enhanced human livability," he added.
Residents will have access to all facilities within a five-minute walk. The Line will be just 200 metres wide and will run on 100 percent renewable energy.
It will offer an "unprecedented urban living experience" while preserving 95 percent of Neom's land, according to a release. The development will eventually house 9 million people.
"The Line will tackle the challenges facing humanity in urban life today and will shine a light on alternative ways to live," Prince Mohammed said.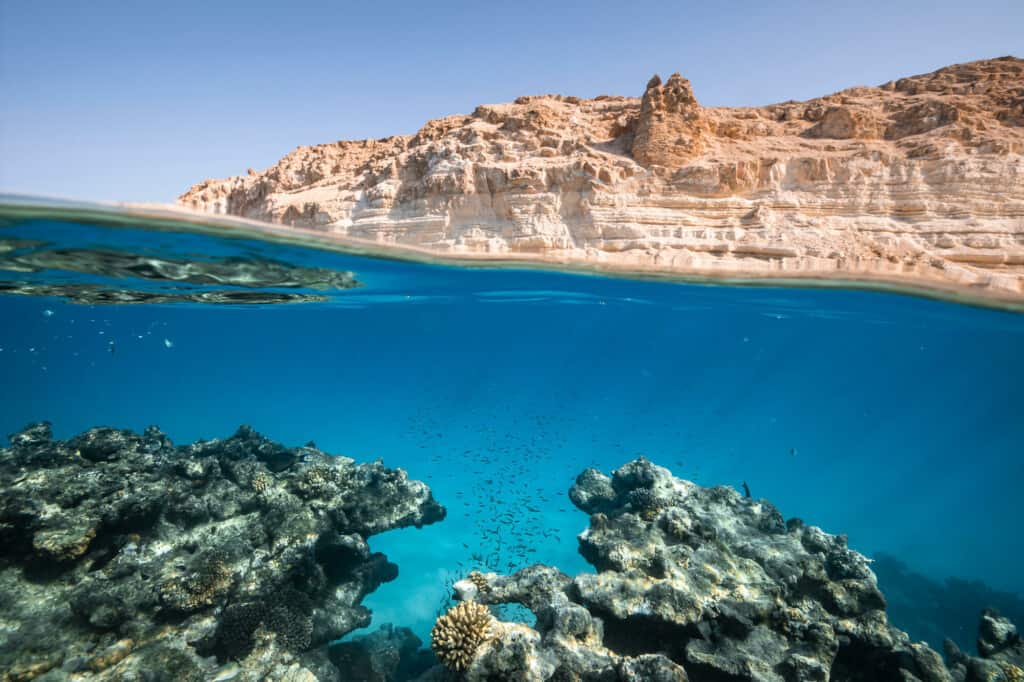 "We cannot ignore the livability and environmental crises facing our world's cities, and Neom is at the forefront of delivering new and imaginative solutions to address these issues.
"Neom is leading a team of the brightest minds in architecture, engineering and construction to make the idea of building upwards a reality."
Earlier this year, Neom launched a regreening initiative to plant 100 million native trees, shrubs and grasses by 2030. Prior to that, Prince Mohammed announced a mountain tourism destination called Trojena.
Neom will be 33 times the size of New York City. Saudi Arabia is creating various attractions and giga-projects as part of Vision 2030 in order to reduce the country's dependence on oil.
Images: Neom