Painting with Light, a lighting and multimedia expert, is celebrating its 20th anniversary, as well as a successful project for Campo Solar Festival.
Painting with light is pleased to be celebrating 20 years in the business this month. The Belgian-based company has built up a strong track record of successful projects over the last two decades and is an expert in creating dramatic immersive environments using multiple media and light sources. The company's most recent project took place at the Campo Solar Festival in Belgium.
Luc Peumans founded the company in 1999. During that time, Painting with Light has grown from a small start-up to a global, industry-leading provider.  Thanks to Peumans' initial vision, along with his creativity and focus, the company now boasts an experienced team, working across multiple entertainment and leisure industry platforms.
Two decades in the business
The company initially focused on designing lighting, video and scenic elements for a wide variety of events and productions, including music tours and festivals, TV, live events and theatre productions. Soon it branched out into a selection of crossover disciplines, such as 'architainment', allowing it to develop a wider range of skills and techniques.
Over the last 20 years, the industry has evolved and technology has advanced. Due to this, Painting with Light is now able to offer a balance of innovative projects in its original sectors, as well as growing into new areas where it is can use lighting and media installations to creating atmosphere and mood.
The team has been busy with many different, visitor-centric projects around the world. Painting with Light's projects have been seen at theme parks, attractions and museums as well as a variety of other venues and buildings from offices to big football arenas. It has also worked on art installation work, for example, 'Protected Paradise', created by Belgian artist Koen Vanmechelen for the 2017 Venice Biennale.
Creating immersive experiences
Peumans says: "We are proud to have contributed to the professionalism of the entertainment industry by elevating events and attractions with light design & technology. Our objective is to evoke emotions and create a more immersive experience by adding a strong visual dimension. This requires a deep understanding of each project's dynamics and client expectations. To achieve this, we have built a reliable multi-disciplinary team who combines technology with creativity, going the extra mile and enjoying the journey towards a quality end result."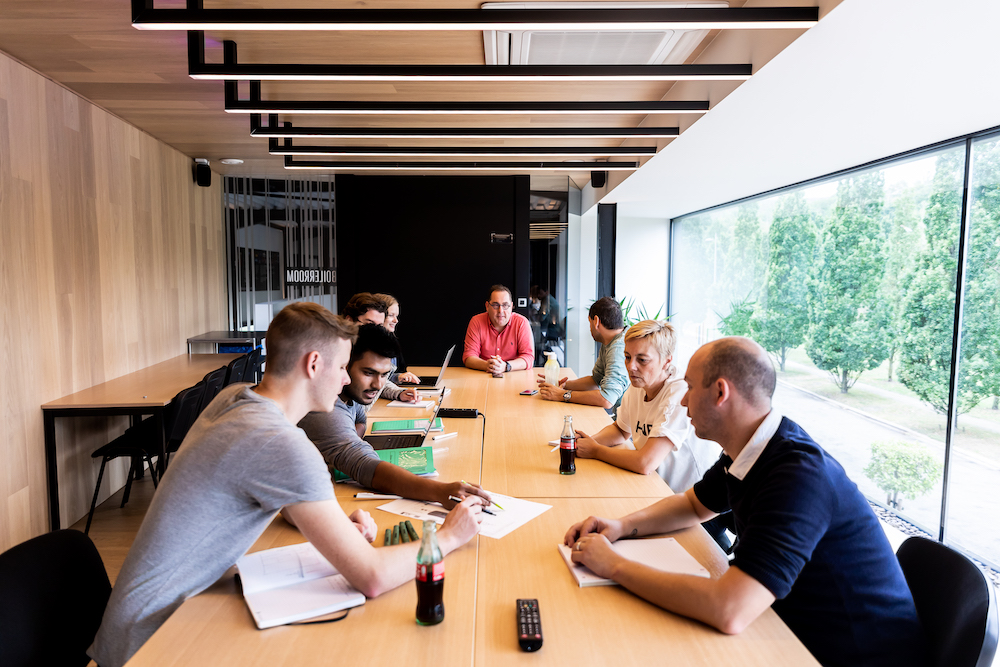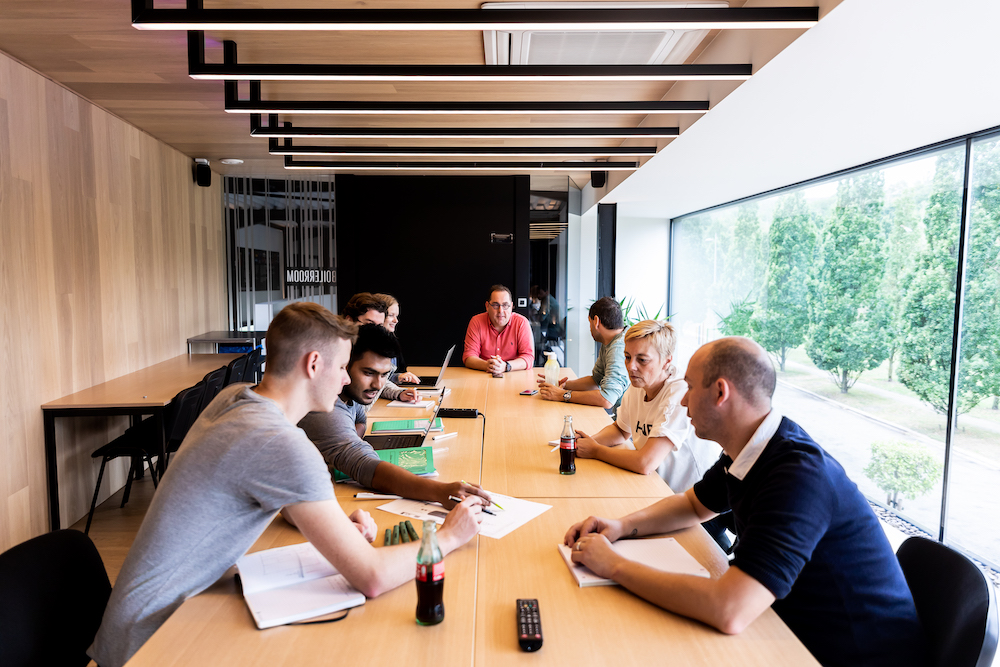 The company moves with new technologies, trends and developments in the industry, and has maintained good relationships with technology leaders and manufacturers while retaining its independence. Painting with Light matches the right tools for each task, as well as using the unique skills of its team.
Building a team
Peumans, who had early interests in drama, music, performance and show production, studied engineering before starting the company.  One of his key aims was to make a difference, and in particular to inspire future and upcoming young professionals.
Thanks to this, the team has now grown to include 20+ experts, who are based in a unique office in Genk.  This is the result of a project to renovate the old stable block of an unused coal mine – now popular visitor attraction C-MINE – which took three years. The company's headquarters now provides a funky creative environment, conducive to producing creative visual strategies and solutions.
Peumans says: "If you want a motivated team, it's important to have an inspiring place to work, create, produce and interact."
Campo Solar Festival
Recent projects include light technology for the multi-award-winning Popcorn Revenge interactive dark ride at Walibi, Belgium and Bazyliszek in Legendia, Poland.
The company also created a site-wide ambience for the Campo Solar Festival near Bruges, in Belgium. This festival was first organised by a small group of friends in 2018. For 2019's event, the organisers wanted to go further and asked Painting with Light to enhance the mood of the festival.
The festival boasted several entertainment areas and a full line-up of mainly local bands and DJs on three stages. Most of the action was spread across three different fields – corn, wheat and sunflower – which became Painting with Light's three lighting 'zones'.
Campo Solar organiser Karl Standaert says: "The light design and technology Painting with Light applied was functional, guiding the visitors around and visualizing the different zones, but also added extra sphere and mood dimensions. It thus lifted our Campo Solar Festival venue to a more professional level, infusing a visual sensation into the overall festival experience."
Finally, Peumans says: "Reaching the 20-year mark is a huge achievement! It has been an amazing journey and this anniversary is a tribute to the whole team and all those who have played a major part in the company! We want to continue exceeding our client's expectations by further innovating and challenging ourselves with new creative applications and technologies. Here's to the next 20 years!"
Earlier this year, Painting with Light announced that 40-45 Musical Spectacular, an event which it crafted the show lighting and visual design for, will run until at least May 2020.