Blooloop partnered with AVIXA June 13th at its recent InfoComm exhibition and trade show to deliver an education session on technology trends in theme park attractions.
InfoComm is a world-leading audiovisual trade fair. It is also the biggest in North America for audiovisual (AV) communications professionals.
One of the hour long sessions looked at how theme park attractions have developed from a technological standpoint. We were delighted to welcome speakers from two of the world's leading theme park companies, Universal Creative and SeaWorld. Joining them were speakers from Falcon's Creative Group and Raven Sun Creative, each with huge experience creating rides and experiences for the theme park industry.
Technology trends in theme park attractions
Raven Sun's Principal and Chief Creative Officer Louis Alfieri both moderated and introduced the session. He said that we are in, "an age of accelerating technological innovation and cultural convergence, and in many ways theme parks seem to be at the epicenter of it all".
Louis then highlighted some specific technology trends in theme park attractions. These were brand storytelling, emerging technologies, new levels of immersion and customisation and mixed-use and retail destinations incorporating LBE into the mix.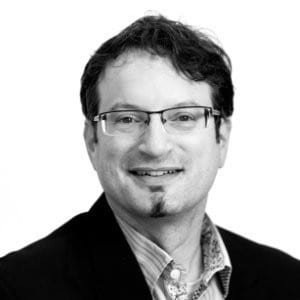 In particular, technologies he outlined were:
Virtual Reality
Augmented Reality
Artificial Intelligence
Facial & Voice Recognition
Mobile Apps that deepen, extend, enrich, streamline, gamify, or personalize the theme park experience
Robot characters and advanced animatronics
Innovative show, effect and ride system technologies
In conclusion, he quoted Steven Johnson from his book "Wonderland: How Play Made the Modern World". Johnson said, "When human beings create and share experiences designed to delight or amaze, they often end up transforming society in more dramatic ways than people focused on more utilitarian concerns."
Technology and the shared experience
Falcon's Creative Group's Mike Wallace, Creative Director, and Saham Ali, Director of Technology were next. They spoke about how technology, including virtual reality (VR), augmented realty (AR) and mixed reality (MR) is being used to elevate storytelling in the theme park business.
They both stressed the fact that the theme park experience is, "all about community, camaraderie and shared experience". The technology supports this and should not be the story. As Mike said, their client theme parks say to them, "I dont want to see the tech, I just want it to work".
Saham pointed to the number of "Ds" the industry currently boasts and asked, "how many dimensions can we take?".
"Real time graphics and real time technology is where it's at. Photo realism in real time and rendered in real time."
In terms of the future, Saham is looking forward to real time tech:
"Real time graphics and real time technology is where it's at. Photo realism in real time and rendered in real time."
(Meanwhile, on another continent in another session, Cecil D. Magpuri, President/ Chief Creative Officer at Falcon's was speaking about the creation of unique IP for the Battle for Eire ride at Busch Gardens Williamsburg. This was at the IAAPA Expo Asia trade show, held the same week as InfoComm in Shanghai).
Personalisation a key trend
The next speakers were both from SeaWorld Parks & Entertainment: Traci Klainer, Creative Director, and Erik Baeumlisberger, Corporate Manager of Guest Experience Technology.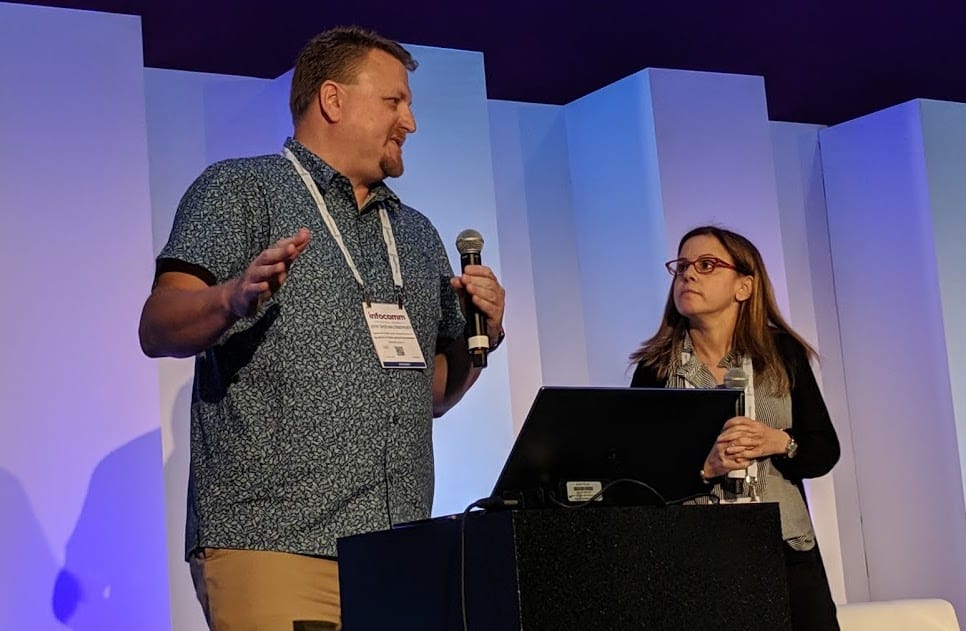 They told attendees how personalisation is one of the key technology trends in theme park attractions. It is "the thing that gives the guest the comfort to join in and makes them want to come back". Examples could be anything from meeting a sloth at Discovery Cove to competing for a high score on Toy Story or encountering new characters at Galaxy's Edge.
"As theme park designers we are not doing enough with gaming."
However, Traci said that, "as theme park designers we are not doing enough with gaming". She also mentioned that Santa-Fe based arts collective Meow Wolf was, "somebody we need to learn from". They were "pushing the boundaries" and had even created a dark ride experience.
Meow Wolf + Dolphins + Roller Coasters?

🐬🎢🐬🎢🐬🎢🐬🎢🐬🎢🐬🎢 https://t.co/NMbDdMJ3ef pic.twitter.com/21JtiXDoFE

— Meow Wolf (@MeowWolf) June 13, 2019
Erik also stressed that a great experience was not always all about the technology. An example was the "kidsizing" at the park's new themed land, Sesame Street at SeaWorld Orlando.
Erik also highlighted the expectations of the young Gen Z-ers: "give kids any display that isn't a touchscreen and they will touch it anyway".
The connectivity and personalisation brought about by new technologies (as per the slide below) was nonetheless, as Erik said, "the holy grail, the paradigm shift that will change everything".
The communal experience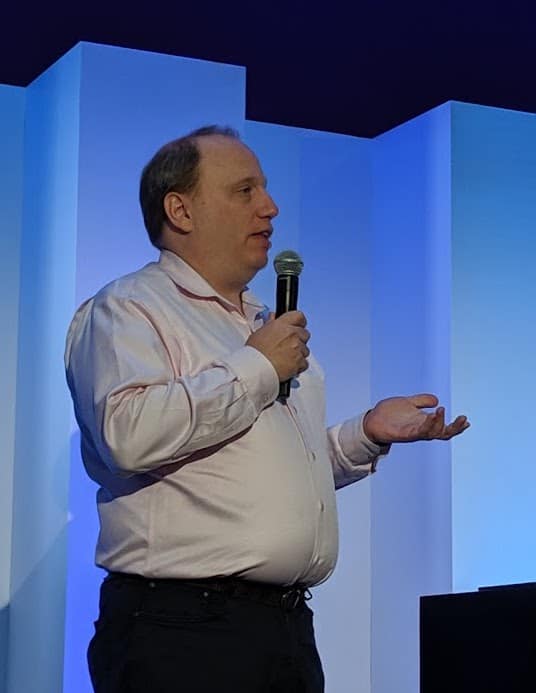 The session's final speaker was Bradford Benn. He is Manager, Audio Video Systems at Universal Creative. He said that, "great attractions blend cutting-edge technology with a communal experience". However, echoing Saham and Mike he added, "If we do our AV job well, no-one notices."
"If we do our AV job well, no-one notices."
Bradford said that playing a video game or watching a movie at home were fun but the theme park experience provided something more – a communal experience. AV was important, he said, in that it provided the "immersion" in this experience.
AV provides this immersion in a number of ways. These are in providing background music and setting the tone. It also does so on a scale that can't be done at home. Bradford is keen to get guests' attention away from their mobile phones:
"If they're looking at their phones there's no reason for them to be there."
Bradford concluded, "This is AV – five people, five different opinions"
Thanks to our speakers and to our friends at InfoComm and Avixa for supporting the Technology trends in theme park attractions session.
Our other sessions at InfoComm were:
Using Interactivity to Engage Attraction Visitors
Next Generation Reality Experiences for Attractions
Trends in Display and Light Technology at Attractions
Storytelling with Sound for Attractions