At London Fashion Week the clothes are undoubtedly the star of the show. However,
 technologies we know from the world of attractions are also cutting a dash on the runway.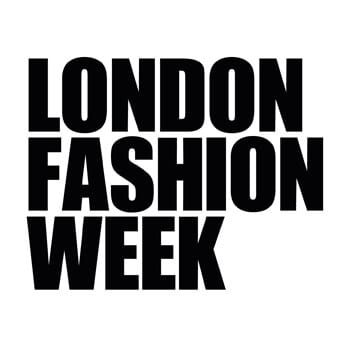 I had a sneak peek into the glitz and glamour of London fashion Week. During my visit I saw how hi fashion is increasingly becoming hi tech.
Projection mapping
At the show, we saw Richard Quinn's A/W Collection in collaboration with EPSON. Last year Her Majesty the Queen sat front row at Quinn's show. It was her only visit to London Fashion Week and she awarded him with the inaugural Queen Elizabeth Award for Design. Whilst Ma'am didn't grace us with her presence this time, the show was a spectacular performance.
Two of EPSON's business units worked together with Quinn to digitally print all textiles and fabrics for the collection. They also used ProAV projection mapping to digitally enhance the catwalk experience. With creative partner CrucialFX, a 25K laser lumen projector and four 15K lumen projectors created the effects. Live music from the Philharmonic Orchestra augmented the experience.
Of course in the world of attractions, projection mapping is a given in many nighttime shows such as Longleat's 'Festival of Light' by LCI Productions, Christmas at Kew or Universal's new Cinematic Celebration. The technology can also be used for characters like Disney Research's The Makeup Lamp's real-time projection mapped faces or in an attraction like the jaw-dropping peppers ghost effect in Pirates of the Caribbean in Shanghai Disneyland.
Robots at London Fashion Week
Even models should be scared losing their jobs to robots. At London Fashion Week designer Honee teamed up with Ohmnilabs so robots could roll down the catwalk. Honee said the show "celebrates the human spirit via the robots" but also that the "robots were hell to dress" in head to toe crystals.
Robots are also rolling into attractions too, particularly in Japan. Huis Ten Bosch, the Dutch-themed theme park in Nagasaki, will use AI and robots to replace two-thirds of the park's workforce. HIS Holdings who owns the park, wants to expand to 100 robot hotels by 2021 and to sell unmanned reception systems to other operators too- the question is will these be dinosaur-themed like the originals?
Wearable Tech
The Elvie Pump was modelled at London Fashion Week this year. The smart breast pump can be worn underneath clothes and expresses milk silently. It also monitors the milk flow on a connected smart phone app. At New York Fashion week, Wearable Media, launched their new streetwear line, Meter, that lights up and responds to sounds around you. For A.Human's body modification exhibition at NYFW, celebrities like Kim Kardashian showed off an 'implants' (really just clever make up) that glowed to the rhythm of her heartbeat. 
#ahuman @ahuman pic.twitter.com/8pbdQi78kP

— Kim Kardashian West (@KimKardashian) August 27, 2018
At parks and attractions, wearables are becoming more prevalent, especially in places where you can't have your phone with you, such as waterparks like Volcano Bay's TapuTapu technology or on cruises like Carnival's cruise medallions. Now company's like Connect&GO are creating temporary RFID tattoos that can be your ticket and credit card for large scale events. The company recently provided their services to thousands at the Super Bowl.
Artificial intelligence
Shoe company New Balance did a one-day activation during New York Fashion week called #BeTheException. Using artificial intelligence, a computer scanned people as they walked by over the course of a few weeks. It did so to recognise trends in fashion on the streets of New York. Then, if someone walking by doesn't fit the statistical patterns on the data it collected, it would flag them. New Balance would give them a brand new pair of shoes.
According to Omnico's theme park barometer over 85% of visitors want AI identification, so the industry is backing the use of this new technology. In attractions one developing use for AI is in dynamic ticketing. One example is Dutch company Convious that uses AI to deliver a personalised online booking and buying experience for visitors.
Of course there are less serious uses of AI too. In The National Comedy Centre, The Laugh Battle is an exhibit where players read pre-scripted jokes to one another. The system awards a point for every time a player gets their opponent to laugh.