Every single person on earth is going to have access to a powerful 3D point cloud creation device. This will be coupled with a high capacity camera capable of photogrammetry. It's world-changing technology.
Anyone who has access to these tools and knows how to deploy them through a game engine like Unity or Unreal, VFX like Maya or 3ds Maxx, VR, the future technology of wearable AR—for example the Tesla Suit—will have arrived at the Oasis (foretold of in Ready Player 1).
Democratisation of the creative process
We are talking about the complete democratisation of the creative process. A world in which every surface on earth will be rendered capable of becoming a content solution. The world projected in Wall-E, Blade Runner and 1984 is going to arrive in force and become omnipresent.
For the uninitiated, data from a LiDAR Scanner will capture image data from a camera and motion data from the sensor array on the iPhone or any other LiDAR-enabled device. One such example of this is how the Google car captures maps.
This world-changing technology will allow translatable data to construct accurate and precise spatial maps of the environment in real-time. Apple's LiDAR Scanner will provide a fairly robust (as durable and mobile as the phone is) device. It will be capable of accurately 3D scanning and measuring its environment. And it will deliver 3D points clouds that can be used to interpret visual data for use in applications such as:
architectural design
industrial development
grayscale rendering of environments
3D object capture
Further,  the scanning function is rumoured to be able to perform classification when used in association with other software such as Safari or Google search. Think about the implications to creativity, asset creation, privacy, copyright, manufacturing, on towards the realisation of virtual 3-dimensional communication—it's mind-blowing.
Remarkable and terrifying
The power of this world-changing technology in the hands of artists, technicians, engineers, brands, advertisers, and others. And it has the potential to be both remarkable and terrifying.
"By providing an understanding of the physical environment, the LiDAR Scanner in the iPad Pro also enables Pilot to detect and impede annotations behind physical objects," says Ananya Narain of Geospatial World.
"This provides a much better understanding of the real situation. It does so for both, the remote expert, as well as the person in the field– significantly improving first-time fix rates and productivity.
"Additionally, using ARkit, stakeholders, can be virtually transported to the field and collaborate in real-time, seeing what workers on-site are seeing through iPad's new cameras, integrated with AR and detailed depth information generated from the LiDAR Scanner."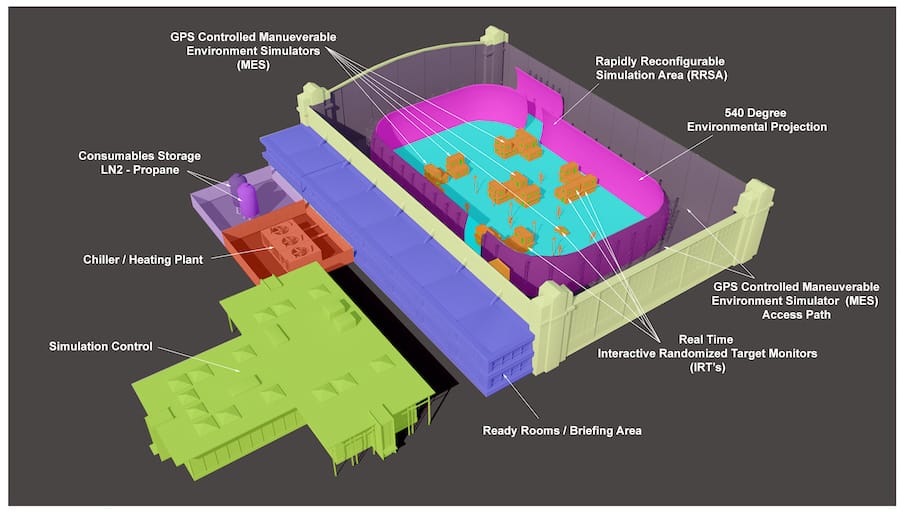 World-changing technology, now
To put this in context, in 2014 I developed the REC-TTS – The Reconfigurable Environment Combat – Tactical Training Simulator (REC Room). This combines GPS-enabled projection towers, satellite laser scanning and photogrammetry technology, LiDAR enabled drones, game engines, VFX, and physical effects.
It captures, organises, configures, and renders hostile or friendly environments for soldiers and first responders. As a result, they can be trained in real-time scenarios to optimise their efficiency, training, survival, and retention rates.
My technology lasagna was well ahead of its time, incredibly valuable and effective. However, it proved too cost-prohibitive when compared to available 2014 VR options.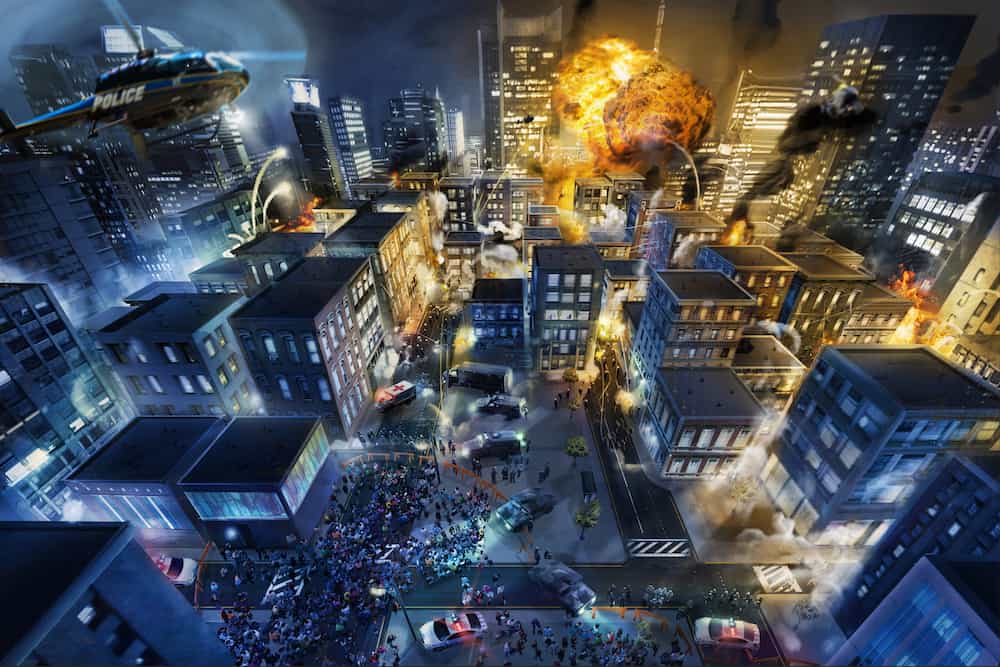 Today this lightweight, highly mobile, LiDAR technology is going to be affordable to everyone. Access to this world-changing technology is also going to accelerate moving away from specialised niche markets. It will no longer just be accessible to designers and military simulation creators. It will allow everyone one of us the ability to recreate the entire surface of the earth, – every house, museum, trail, and event – eventually so – in real-time.
Nothing like this has ever existed before at this scale and ease of accessibility.
It will mean that whole new industries will open up, while others disappear. It's going to be the wild west. Get ready.
All images (C) Raven Sun Creative 2021