Yet one thing is becoming apparent: attraction designers and storytellers are doing a lot more these days than simply adding 3D, 4D or a humble projector.
Blooloop talks to two British companies who have brought their animation and technological skills from outside the industry and into the theme park, attraction and museum sectors.
"In my experience, animated media-based content is really starting to bleed out way beyond just rides," says Richard Scott (below left), CEO of Axis Studios. The Glasgow-based company creates "hyper-real" animated experiences and stories for video games, television, film and online, working with franchises such as League of Legends, Halo and Dawn of War. Increasingly it is being approached by clients in the parks and attractions industry.
"Animated media is an incredible way to add more life to other areas within a theme park and create a level of consistency," believes Scott. "The most exciting experiences I've had have always been the perfect blend of physical locations, live performers and high quality seamless media."
To create a truly immersive, and convincing, media-based experience it's important to integrate all that technology properly with your chosen ride system and other storytelling techniques. We've all experienced attractions where the story or concept might be broadly apparent but it doesn't quite 'gel'. This is something smaller parks and attractions, whose previous experience with media-based attractions may been limited to a 3D cinema or primitive simulator, need to be be aware of when introducing, say, an interactive dark ride or virtual reality (VR) experience.
It's all about integration
"Properly integrating media with large-scale attractions is hard and expensive," notes Simon Reveley, CEO of Figment Productions outside London. "But those are the kind of challenges that drive innovation. I don't think you can accuse the world-class theme parks of under-delivering on media-based attractions. Many of the smaller regional parks are
beginning to find ways to more fully embrace storytelling. With that comes the associated media and technology challenges."
Reveley and his team previously worked in the marketing communications and corporate live events industries, before moving into media production.
Working with Merlin
"Our first attractions project together was The Interactive Dive Cage at Bournemouth Oceanarium," he recalls. "That was a CGI-heavy 270° degree immersive space. At the same time our work with [exhibition designer] Mather & Co opened a few doors for us in the museum world."
Figment began working for Merlin Entertainments about a decade ago, first on simple touch-screen interactives. It then started to branch out into more unusual projects such as projection-mapped turtles for Sea Life and interactive 360° theatres for Legoland Discovery Centres. The firm rose to prominence last year when it was a major partner on the Derren Brown's Ghost Train project at Thorpe Park, at the same time supplying the technology behind the Galactica VR coaster experience at Alton Towers.
The former, which was relaunched as an upgraded experience this spring, features virtual reality for a major part of the attraction, when guests ride what appears to be a London Underground subway train. During their 'journey', they encounter several un-nerving characters and events. Some of this is computer-generated imagery (CGI), but use was also made of real actors, to trick riders into thinking these are their fellow passengers and that everything they see on the headsets is really happening around them. This is a relatively rare, but effective, use of CGI alongside live action.
CGI – the storyteller's friend
Many media-based attractions rely solely on computer-generated, or manipulated, imagery. Sometimes real life footage is simply too costly or ambitious to capture (although the use of drones is opening up new horizons). Yet CGI also allows attraction designers and storytellers to create fantasy settings, and/or integrate licensed intellectual properties.
"The main strength of CGI is its ability to create whatever you want," highlights Scott. "Vast landscapes, unusual creatures and impossible camera moves are all possible and you can art direct them to be larger than life. Projects that are more grounded in reality might be better served by live action. However, CGI also gives you a set of assets to use elsewhere in other media or materials."
"There are many projects you just could not deliver without CGI," adds Reveley. "In fact, computer generated imagery is ubiquitous across most media we consume now. Most of the time we don't even know it. Without CGI, we would all be digesting a very different library of filmed material on our TV screens, in cinemas and in theme park attractions."
"The majority of media-based experiences in parks are about transporting audiences to a different world, so it's not surprising that the majority of location based work we do is based in CGI," says Jason Fairley (above), Head of Research and Development at Axis Studios. "Ultimately it's not so much a matter of pros and cons, it's the story which drives the project. We do have experience integrating live action into CGI ride films, and such moments help ground the story in some kind of reality."
Virtual reality rollercoasters
This summer, Figment Productions was the VR partner for SeaWorld Orlando's rebooted Kraken Unleashed coaster experience. Featuring a mythical sea monster, there was no choice but to animate the content by computer. For obvious reasons, the company also used CGI for the Galactica ride film at Alton Towers in spring of 2016. This was one of the first virtual reality rollercoaster experiences to feature a headset on every seat.
"I've never known a technology to provoke so many strong opinions!" says Reveley. "Our biggest critics are always the real hardcore park enthusiasts who love traditional coasters. What I say to them is that VR overlays are a good thing for them too, as they have the potential to save and extend the life of their favourite rides. For those who want the first taste – and it is a brain-fizzingly fantastic first taste – VR rollercoasters are a great introduction. The tech is changing so fast that what you see on coasters in 2018 will be another step forward. 2019 will see an even bigger leap."
Two challenges with VR rides
"My experience of VR rides has only been wearing a VR headset whilst in a motion simulator," says Scott. "This is certainly a fun experience but there are two challenges as far as I can see. The first is that I think the experience would be better if it was higher fidelity. The second is a much harder challenge to get around, and that is the feeling of a solitary experience. One of the many enjoyable things about rollercoasters is watching and hearing your family or friends' reactions whilst in the moment. Of course, this isn't possible with VR. Maybe VR coasters are best used in venues where physical space is a limitation. Or maybe the answer is AR, where you can still see your physical location."
Ah, AR (augmented reality). There's also MR (mixed reality) and XR (extended reality). All provide some kind of enriched experience, fusing animated content with the real world.
Blurred reality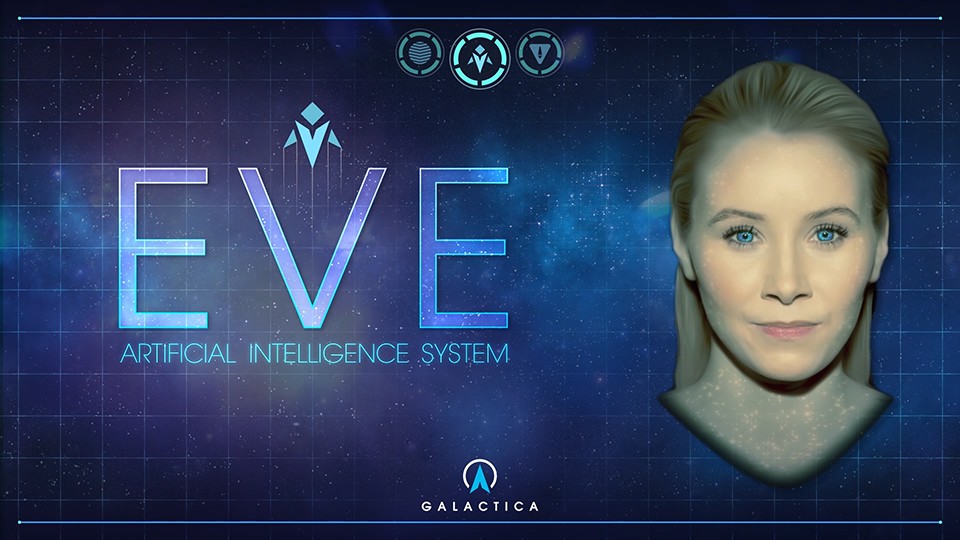 "VR/AR/MR/XR, whatever label, whatever variant, is a technology that's evolving at a rate of knots," observes Reveley. "Some giants of the tech world are predicting that there will be a convergence of head-mounted displays and mobile phones. Obviously, that needs some fundamental progress to happen: higher resolution screens, smaller, lighter, cooler-looking headsets. Perhaps one day we'll end up with the ultimate size reduction: contact lenses, as some predict. You could say the current headsets are the equivalent of the old 'mobile' phones. The ones you carried in a box with a handle and a cord. They are not the end game."
"At Axis, we are always working on a great range of projects across all kinds of media," notes Fairley. "Right now our real-time unit is using a game engine to develop a custom VR experience. In addition, we are in the early stages of a couple of theme park projects, including another major ride film. We also use technology in new ways to conceptualise the final result of what we're making. For example, we are working on a custom movie project for a major museum to be shown in a unique space, and we review this using VR."
Delivering a mix of experiences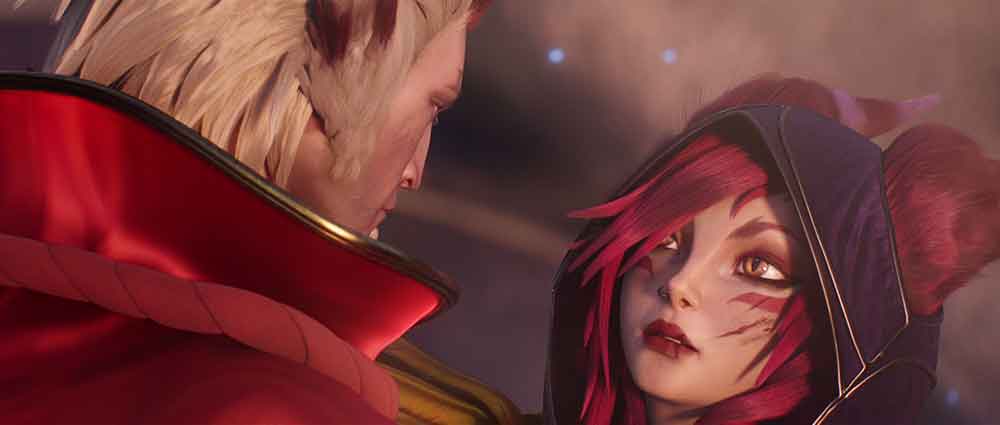 Holovis, which has already helped several attraction designers envisage their rides via VR profiling, has delivered a diverse range of media-based experiences in recent years. These range from rollercoaster pre-shows (Mystic Timbers at Kings Island Ohio, and Flying Aces at Ferrari World Abu Dhabi) and the app-based in park games Battle for Cedar Point/Kings Dominion to turnkey simulator attractions such as The Forbidden Caves at Bobbejaanland (Belgium) and Don The Chase at Bollywood Parks Dubai. The company, based in Leicestershire in the heart of England, also has its own animation division.
It seems certain that we are going to see more media content within attractions over the coming years. Much of that content will be animated. What looks likely to change is the scope of experiences and technology used to deliver them.
"To me, it's never been about taking over with a single technology," concludes Reveley. "That would be boring. Theme parks and attraction designers are about delivering a mix of experiences. When simulators came on the scene, I wonder if people thought they would replace rollercoasters? Probably. But you have coasters, you have drop rides, you have water rides. Why can't you have VR and other media-based attractions as well as simulators?"