British attraction professionals met for the BALPPA Marketing Seminar on April 26th, hosted by West Midlands Safari Park.
The event was held at the luxury safari-themed Spring Grove House on the 26th April. It was organised by BALPPA and Agility Marketing and brought together industry professionals from attractions around the country. It explored topics including trends in the industry, conversion optimisation, the power of apps for attractions and social media trends.
The History of WMSP
After a warm welcome to the BALPPA marketing seminar, Daniel Griffiths, Head of Marketing at West Midlands Safari Park (WMSP) shared a brief history of the safari park and an insight into future developments.
From recovering after an enormous fire at the park, to re-capturing 120 escaped baboons that had hitched a ride all the way to Bridgenorth on the train, WMSP has had some dramatic moments. This includes the time an escaped Rhino climbed on board a Volvo in the 70's. However, Volvo noted the incident and liked it so much they used the photograph in a marketing campaign to show the strength of their designs!
Griffiths highlighted projects that hadn't worked for WMSP such as the rollercoaster added in the 80's. He also spoke about the huge successes for the park including Santa Safari, now in it's 14th year and The Land of the Living Dinosaurs.
As the park adds new highly themed attractions and F&B like the new Dino Diner, Griffiths noted that they are constantly spending money updating older areas of the park to play catch up.
WMSP will soon introduce the CBeebies IP Boj Giggly Park. This will follow the huge success of Peppa Pig World at Paulton's Park, aiming to target the mid-week term time market. A separate indoor waterpark is also planned for the park. This will be safari-themed with WhiteWater slides and the addition of two outdoor lazy rivers in Phase 2. 
In addition, a planned 200 room hotel. and 1000 seat conference facility will pave the way for WMSP to become a destination resort.
VR, AR, Robots and more
Attendees then heard from Blooloop's MD, Charles Read, who highlighted emerging trends in the attractions industry.
One major and continuing trend is the use of virtual reality (VR) and augmented reality (AR). From attractions embracing VR such as Derren Brown's Ghost Train and Six Flags' rolling out VR at it's parks nationwide, to other attractions shunning it in favour of AR and other technology, it is a huge talking point in the industry. Disney is researching projection mapping make up and AI robots and an alternative to VR headsets which is sees as seclusive.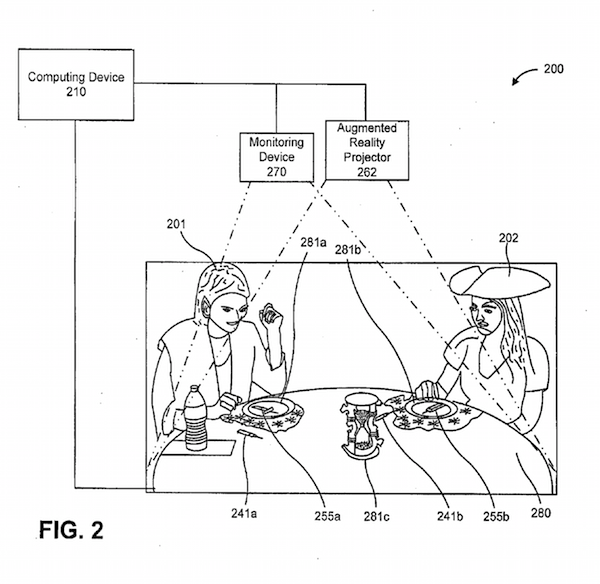 Smart parks, such as Dubai Parks and Resorts, wearable tech such as Universals Tapu Tapu at new waterpark Volcano Bay and wifi tracking in museums shows the possible integration of technology into attractions, and how guests now expect them too.
Lower investment trends such as personalised experiences like Museum Hack, and interactors at The Dungeons show that guests want a unique interactive experiences. 
One of the larger industry trends is the shifting of IP ownership and importance to attractions. Big media giants are buying up IP, which is now very popular in attractions (eg CBeebies Land at Alton Towers, Peter Rabbit at Willow's Farm, The Gruffalo at Chessington World of Adventures). Wanda recently purchased Legendary for $3.5 billion, whilst there are rumours that Disney is looking at buying Twitter, and Apple looking at buying Disney.
Optimisation at the BALPPA marketing seminar
BALPPA marketing seminar delegates next heard from James Cox. He is Senior Marketing Manager at Blackpool Pleasure Beach. He offered a comprehensive insight into conversion optimisation for attractions' websites. Whilst an analytical topic, Cox offered an honest review of Blackpool's website. He was not afraid to highlight their mistakes and how they have addressed these in their upcoming new website. Such a candid insight was refreshing to hear!
Cox said that some changes to increase conversion rates can even be as simple as moving a button. The colour of a button, or using more emotive language can both have an effect. The new website uses clever algorithms to guess what info/pages the customer is likely to want to visit next. It then changes the displayed information accordingly. In addition, it will use "fuzzy logic" for search terms which are similar. For example, if a guest searches for "Fast Track", Blackpool's Speedy Pass will show even though it is not an exact match with the search. "Listen to what your guests want to hear, and use their language" he said.
"Humans now have a shorter attention span than a goldfish, so it is important to eliminate unnecessary clicks and make that call to action very obvious" said Cox.
Cox also shared Blackpool's attitude to Dynamic pricing. "We did look into it, but with the pricing changing constantly how can you communicate the price to the customer?"
Many appy returns
After a buffet lunch and networking among the attendees, Marwell Zoo's Paul Simmons, Head of Marketing Communications, presented the first of two case studies on apps for attractions.
Marwell's app, developed by Intelligent Mobile, aimed to increased the guest experience and was downloaded 15,000 times in its first year.
"Anytime you engage with your phone, you disengage with the world around you. We kept this in front of mind when we were developing the app. Contextual technology needs to compliment the attraction and not distract from it".
Aimed at families, the app engages visitors by offering further information on exhibits and species. It allows users to hear what the animals sound like, shows nearby species, way finding and offers quizzes for the kids.
The zoo installed a 4G mast and offered free wifi to make connection as easy as possible. Whilst Simmons says the app isn't monetised at the moment, there will be the potential to up-sell/ cross sell in the future using the app.
Simmons said that only 4.9% of visitors downloaded the app. These were probably the leaders of the group. This mirrors the findings of the PGAV's Voice of the Visitor Report 2017, where 9/10 Visitors had a smartphone, but fewer than 1/5 downloaded the attraction app.
Apps for smaller attractions
The second app case study at the BALPPA marketing seminar was from Paultons Park. Paultons used the attractions.io platform for their park app. Paultons Park's Head of Marketing and Communications is Rob Griffiths.  He spoke to attendees about the unprecedented success of the Peppa Pig IP. First an augmented reality Peppa Pig app was developed, with millions of downloads, however these were not just in the park, these were global Peppa Pig fans.
With 1.2 million visitors to the attraction, Bricket saw the need to develop a park app for guests. Mark Locker, CEO and Founder of attractions.io, showcased Paultons' app to attendees highlighting the benefits of their mobile app platform for attractions.
Developing a bespoke app is costly and time consuming. This is why attractions.io's software as a service (Saas) model is so appealing to smaller attractions. By using the attractions.io platform and adding bespoke branding and artwork, a new app can be developed in as little as three weeks.
The app uses a GPS signal and beacons around the park which do not need a wifi signal too use. This is important at Paultons' where signal is poor. The app gives operators a vast amount of information about their guests. This can range from tracking their movements  to real time queue time data. This mine of information allows marketing efforts to target specific segments of the guest demographic. This can be to send push notifications on the day for special offers for cafes or certain rides. Furthermore, after the day they can collect feedback and encourage reviews. The possibilities are huge.
Other features for the platform include interactive maps, in-app payments, day planners and feedback. Bespoke features such as Paultons' Dinosaur Hunt in new Lost Kingdom, allows guests to use the app at specific places in the park to unlock different Dinosaur to collect.
Instagram vs Twitter
Rounding off the BALPPA marketing seminar, Anita Waddell, from Agility Marketing highlighted the latest trends in social media for attractions. She said that Facebook still had pride of place as the most used network for families at attractions. 78% of parents use it daily.
Instagram has overtaken Twitter for second place with 19% and 11% using it daily respectively.
Instagram is now very powerful. Waddell highlighted a few tools to help attendees get the most out of their time. These included:
Schedugram is software that helps you plan the perfect time to post your Instagram photos via desktop.
Iconosquare's software allows attractions to measure the engagement of each post to learn what works and what doesn't work for future planning
Waddell stressed that content wins, and although timing and hashtags are important, certain content just has a higher impact. Not surprisingly, photos and content about animals show much greater engagement than thiose without. Great news for zoos and safari parks of course.
After the conference attendees could take in the sights of WMSP or even go on safari. A huge thank you to BALPPA and to Anita and Jeanette Dawson for organising such an informative day. We look forward to the next BALPPA event at Drayton Manor hosted by WhiteWater on the 4th May. This is "Concept to Customer Satisfaction for Smaller Footprint Waterparks"- book your place now!
Images courtesy of West Midlands Safari Park, attractions.io, Disney.