Plopsaland De Panne is now part of a European portfolio of sites spanning outdoor parks, indoor parks and waterparks. All provide an outlet for characters and intellectual property

 (IP) from parent company Studio 100. In an exclusive interview for Blooloop, the Plopsa CEO discusses its ongoing expansion, lean management structure and his biggest weakness – he can't draw.
The Plopsa portfolio
Founded in 1935, but relaunched by Studio 100 in the year 2000, Plopsaland De Panne is located in the coastal resort of the same name. The flagship Belgian property sits just 60km from the French port of Calais. Included in the price of admission, guests can also enjoy the indoor facility Majaland. Together with the Plopsaqua indoor waterpark added in 2015, the site welcomes around 1.6 million guests a year. A themed hotel will open in 2019.
Plopsa Indoor Hasselt, the company's first undercover project, opened in 2005 and now entertains around 300,000 annual visitors. In 2006, the Plopsa group acquired the former Télécoo amusement park in the French speaking part of Belgium. It was relaunched as Plopsa Coo in 2007 and annual attendance has since shot up from 100,000 to 350-400,000.
Plopsa Indoor Coevorden, which debuted in 2010, is situated in the north of the Netherlands, close to the German border. Between 250-300,000 visit each year. The Dutch city was chosen so as not to detract families from other parts of the country visiting Plopsa's sites in Belgium.
One of Germany's best known amusement parks, Holiday Park, was acquired by Plopsa in 2010. The company has grown attendance from 400,000 to 650-700,000 per year. With ongoing investment including the addition of Holiday Indoor, opening in 2018, it hopes to hit one million within the next five years years.
Set to debut next year in Poland is Majaland Kownaty, Plopsa's first joint venture. In addition, three new waterparks are planned in Belgium under the Plopsaqua brand.
The IP of Studio 100
So just what does Plopsa mean? It's an amalgam of Kabouter (Gnome) Plop and Samson the dog from Samson & Geert. In the Benelux at least, these are two of Studio 100's best known kids' TV shows. Other intellectual properties include Mega Mindy, Bumba the clown and girl group K3.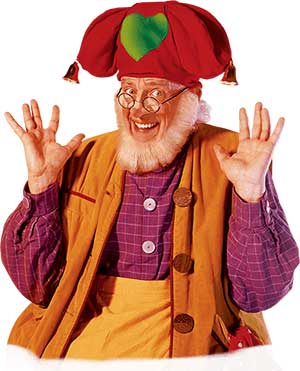 The acquisition of Munich-based EM Entertainment in 2008 gave the company access to brands including Maya/Maja the Bee, Vic/Wickie the Viking and Heidi. All these have enjoyed CGI remakes in recent years, and given Studio 100 a much stronger position in the international children's content market.
Maya has inevitably found her way into all of the Plopsa group's parks. Next year the cartoon bee will give her name to Majaland in Poland. The indoor/outdoor park will also feature Heidi and Vic the Viking. Developed in partnership with Momentum Capital as part of the Holiday Park Kownaty project, it will have a similar feel to Majaland at Plopsaland De Panne, which opened in 2011. This is fitting, because a bee was the mascot of Plopsa's original park for many years in its former life as Meli-Park (Honey Park).
Like the ot
her Plopsa parks, Majaland Kownaty will be a richly themed environment. The park will be Poland's first to feature Studio 100 characters. Leading theming company Tema Design by MK Illumination has been tasked with creating a range of character statues for the new park. These include Heidi, Wickie and of course Maja the bee.
Read on as Steve Van den Kerkhof, CEO of the Plopsa group and chairman of the board at Studio 100, shares his sweet recipe for success.    
Honey Park loses it buzz
I joined the company in 1999, the year Studio 100 bought Meli-Park. It was a park about honey and bees; a little bit old fashioned and not profitable any more. They had to make a choice to invest in the honey factory or invest in the park. They decided to sell the park after having more than 30 general managers in the last 25 years.
Now the factory is running as never before, and so is the park. One of the founders' family is still living next door. She said to me the only thing she regrets is that her late husband can no longer walk in the park, because he would be very proud of what we have done here.
Building the Plopsa empire
Plopsaland is in a good location, a nice touristic area, but we realised around 2003/4 that we would never reach 3, 4 or 5 million people in De Panne. That's because 50 per cent of our catchment area is sea! I had already seen other parks do too much investment in one site. We saw that we had not so many visits from the other side of Flanders. So I said let's build something for the smaller children who will not want to travel two hours, and let's do it indoors. Here we can prepare them for the larger park in De Panne.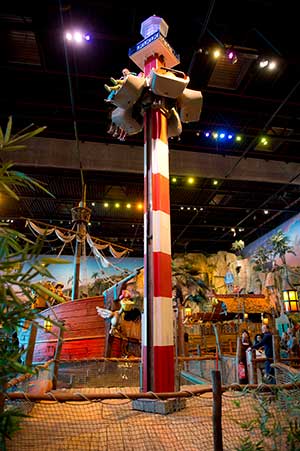 Plopsa Indoor Hasselt was our second park. Once we started to generate cash, our shareholders were understanding enough not to ask for dividends, they wanted us only to invest. So we went first to the French part of Belgium, then the Netherlands, and afterwards Germany. This spreads our risk out over several places.
Being number one in Belgium
We have an animal park here in Belgium, Pairi Daiza, which is doing very well. But when you talk about theme parks, we are the number one. Today we have about 1.3-1.4 million visitors at Plopsaland De Panne and then another 300,000 in the waterpark. I think the reason we are doing well is we have good IP, we are easy and simple guys and we do not have big management structures like other groups.
A theme park is like a restaurant, and when you are not in the kitchen of your restaurant it is very difficult to see if the food is good or not good. In the past, most European parks were owned by families, so it is normal that they took care of them like it's their child. When private enquiry came, that changed. Also the rides got more expensive; you don't get rides for €1 million anymore, you get rides for €10 million. In Belgium, the UK and in Germany there are still many family owned parks, but I think that will change in the next five to 10 years.
Studio 100 and the changing face of IP
I see a big change with the way IP works compared to when we started 17/18 years ago. Back then Studio 100 had all of its brands on national television and it was very easy to launch new characters. Now with Netflix and all the digital platforms of this world, people can choose from all kinds of children's programmes. They are not national brands or even specific channels any more.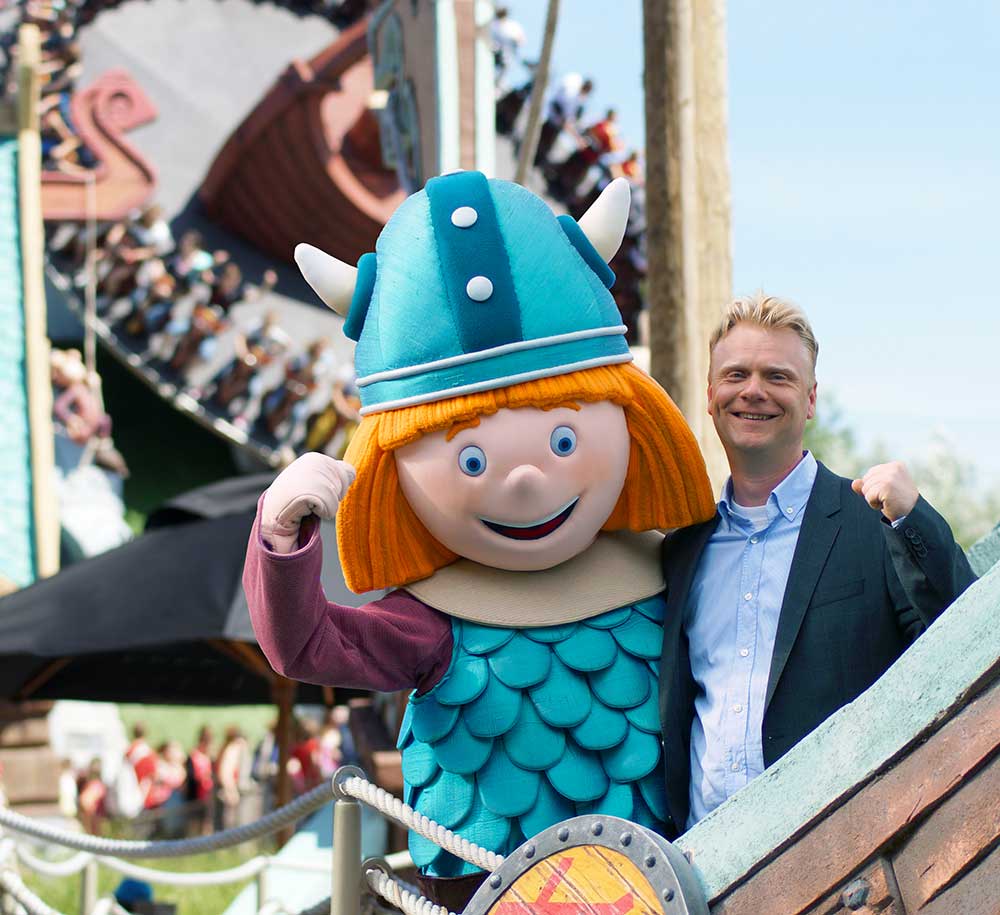 So now it is very important for Studio 100, when they are investing a lot of money in Maja the Bee or Wickie the Viking, that we open at the same time Majaland or Wickieland in the park. That means more than 1 million people will already have had contact with the characters, and will go to look for them on TV. Now more than 50 per cent of the company's revenues are coming from theme parks.
Choosing the right IPs for each park
The first thing we think about when we make a new brand is how can we put it on merchandise, on licensed items. You can always find a way to bring the IP into the parks. If it's not possible to do a ride, you can put them on stage. In the beginning, we tried to use all the Studio 100 IPs in our parks. As we are now producing content for all over the world, that is not possible anymore. So sometimes we use a character only in Belgium, sometimes only in the Netherlands or Germany. Wherever we are, we want to be the family park of the region. If that means acquiring an IP that is not owned by Studio 100 we will do it, because if it fits in our park but also to avoid these characters appearing in other parks.
Designing new parks
Piet de Koninck, our creative director, is always the starting point for a new project. All of the designs you seen in our parks will have passed through his hands at some point. Piet was an old friend of Hans Bourlon, one of the founders of Studio 100. At the beginning he was doing work also with Studio 100, but now he is working solely with Plopsa. I really like his creativity, his emotional way of thinking. I always look to people who are able to do things I am not. For example, I can take over from my CFO, maybe for a while I can take over from my HR director, my marketing director, my merchandising director. But please don't let me take over from Piet, because I cannot draw!

Flat management structure
We have a very small management when I compare Plopsa to other park groups. This is a big advantage because we can quickly make changes. For example, if I am driving back from a park and I decide I would like to change the music in a ride or the price of a Coke, we can do that because we are very flat organised. For every department we have a director who is doing everything that is not daily. Then on the other side of the matrix we have the daily management of the park, who ensures the visitors have a nice day. I act as the referee to ensure everything is working.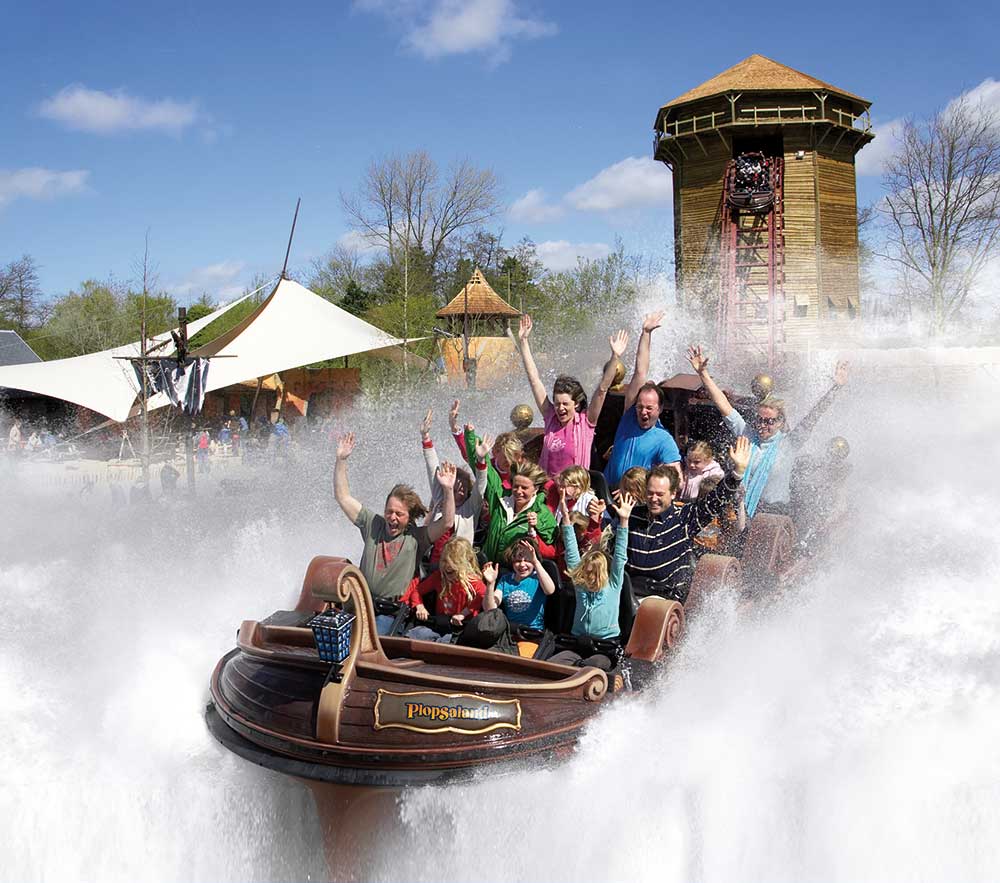 Working with ride manufacturers
For me, this point of contact is more important than the supplier when it comes to choosing ride manufacturers. When you are happy with a relationship, you continue it. We have at the moment more than 20 rides from Zierer across our parks. The guy who is sitting in the middle is Jeroen Nijpels.
We have over five rides from Mack. Our team work with Mack Rides and the Mack family in a very constructive way. We share our experience with waterparks, they exchange their experiences from hotels. The guy who is selling Great Coasters in Europe, Dirk Engelhardt, also sells for Mack Rides. [Heidi The Ride at Plopsaland De Panne – pictured at the top of the page – was built by Great Coasters].
We have a very good relationship with Zamperla because of Nicola Masin. He left for one two years but the moment he came back we started to buy more rides. That's because we knew there was somebody there who knew Plopsa a bit. It's the same with Coen Nieuwenstein, representing Gerstaluer, Bertazzon and Metalbau Emmeln.
The importance of theming
We work with a lot of theming companies including AB, TAA, Universal Rocks and TEMA Designs by MK Illumination. Always we are working in combination with Studio 100. Theming is important because it brings our IPs to life. But also it gives our attractions a much higher value compared to rides in other parks. For instance, when I saw first Sky Scream [by Premier Rides], it was in San Francisco. It was a naked coaster. OK, maybe that works in a coaster park like Six Flags. But when you see the ride we have in Holiday Park, with the entrance and the queue line which is very well detailed and gives a lot preparation for the ride, I think it is a much nicer product.
German potential
Wolfgang Schneider started Holiday Park around the same time as Europa-Park. When they were together in the same race, he tried to grow by building huge and expensive rides like Expedition GeForce. That worked for one or two years, but as with every new ride the number of visitors started going down but you still have the amortisation and finance costs. That was a little bit the problem he faced before selling to us.
I believe there is huge potential in the local market. If you make a circle one hour and 15 minutes around the park, which is a not a lot because Germans are used to driving much further than we do here in Belgium, then you have 20 million living around the park. Europa-Park is one of the most beautiful parks I know, but people want to have variety.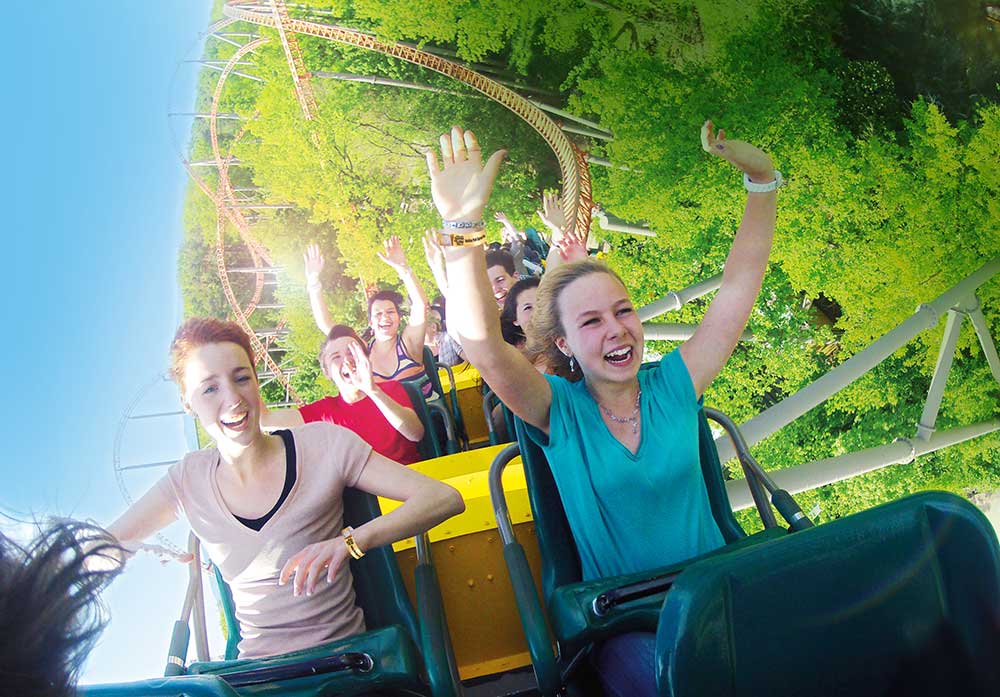 Holiday Park is here to stay
I have sat in meetings with marketing guys who say you have to change the name of the park, have just one big brand. But why? Holiday Park is very well known in Germany. You could invest €10 million, and people would still say it's Holiday Park. It's the same here in Belgium with the French visitors, they still refer to Plopsaland as the old Meli-Park.
After taking over in 2010, we said OK it's Holiday Park but then in small letters underneath we wrote Plopsa. The Germans were asking what it meant. All our other parks are Plopsaland De Panne, Plopsa Indoor Hasselt, Plopsa Coo etc; always the location. So after one year we changed the name to Holiday Park Pfalz. This is much better.
Developing a resort in De Panne

With Plopsaland we have now a big park, the waterpark, the indoor park and the theatre. It is difficult to see everything in one day. But on the Belgian coast every year at least one or two old hotels are closing because the land value is so high. So we are missing a lot of hotel accommodation. That is the reason we are building a hotel in De Panne. I would never build one in Hasselt or Coevorden.
Last year we also bought a camping ground and some houses behind the the park in De Panne. We had about 10-15 per cent of people coming from the UK. They are coming already to this region, and I think when we are building more houses and the hotel, this will be a big market for us.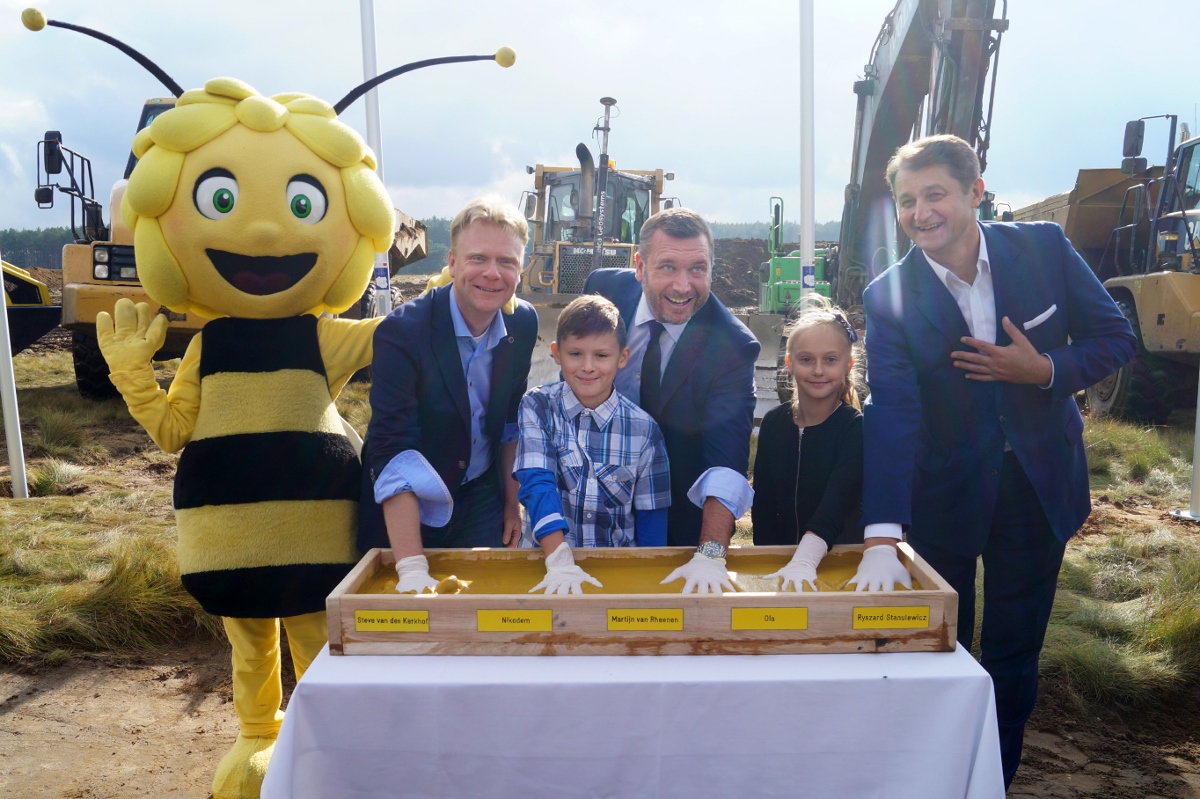 Majaland Poland
We are pleased to be working with Momentum in Poland. If I had presented this project to my boss he would have said Poland is far away, it's not in Euro, it's in Zloty; we don't know the market. But if you have a joint venture with somebody who is already active in this country, who has the land, the permissions and the political connections, it gives a much more comfortable feeling. Majaland will be 25 to 30 hectares of Holiday Park Kownaty, which is a huge project with 200 hectares of land. The opening date has yet to be confirmed. All I can say if that we will build a nice park, the rest in down to our partners.
Future expansion
Where we go next will very much depend on where Studio 100 is going. The reason we went to Poland was because Maja is already popular there and Kownaty is close to the German border, just 80km from Berlin. If Maja or other Studio 100 brands have success in France or the UK, the chances are strong we will take Plopsa there.
We have also shown our brands at the EAS/IAAPA exhibitions. We have had contact from China, Singapore, Taiwan, Malaysia, but I think there it has to be limited to a licence. There are a lot of other nice and more famous characters, so you may ask why would they buy ours. People are coming to us not only for our brands, they are also looking for know-how.
But there is so much first to do in Europe. We continue to look at acquisitions, and also new projects. But I think we have to be realistic too. We have a very small and flat structure, and what we do is successful. So we have to be careful. I would say for the moment we are full. We are almost full!