What are the top theme parks of the decade? Blooloop has been exploring data from the last ten years, in order to reveal the rankings for the first time. We also suggest some of the reasons why these parks are top performers.
Data was pooled from CLEAR Associates' European theme park attendance report 2018 and the TEA/AECOM Theme Index 2010-2018 to compile this list of the world's top theme parks and amusement parks of the last decade. Figures will be updated once full 2019 results are known.
What the performance of the attractions below proves is that the industry has grown significantly over the past decade. Wherever they are in the world, people love theme parks in increasing numbers.
The 20 top theme parks of the decade
1) Disney's Magic Kingdom, Walt Disney World, Florida
Combined attendance 2010-2018: 171.7m
In less than a decade, annual attendance at Disney's Magic Kingdom has climbed from 16.97 million (in 2010) to over 20 million (20.85m in 2018). That's a rise of almost 4 million. Most of the parks outside this list would dream of achieving that figure for their entire attendance.
Magic Kingdom is modelled on Disneyland in California. However, it does not have the same restraints on space. It grew further in 2012 when a 'New Fantasyland' expansion was added to help soak up guests.
Attendance rose almost 23% between 2010 and 2018, yet the cost of admission to the Magic Kingdom has rocketed by more than 50% over the last 10 years. By comparison, US inflation was just 18% over the period. Many visitors take advantage of multi-day/park ticket options.
2) Disneyland Park, California
Combined attendance 2010-2018: 154.3m
As Walt Disney said, Disneyland will never be completed. But it does keep getting more popular. From 2010 to 2018, attendance rose from just short of 16 million to 18.6 million in 2018.
Home to many signature Disney rides and attractions that have been repeated around the world, the park celebrated its 60th anniversary in 2015 with the Paint the Night parade. Throughout the 2010s, many newer intellectual properties (IP) arrived. In 2013, for example, Anna and Elsa from the hit Frozen franchise made their first appearance in a meet-and-greet experience.
The park flirted previously with several Star Wars experiences. Yet Star Wars: Galaxy's Edge, which opened in 2019, was on a different scale. The themed environment is a world away from the whimsical lands and attractions upon which Disneyland was built. But attention to detail remains key.
3) Tokyo Disneyland, Japan
Combined attendance 2010-2018: 145.4m
Disney's partnership with the Oriental Land Company, owner of the wider Tokyo Disney Resort, continues to deliver good results. Tokyo Disneyland was the first Disney park to be built outside the United States. Attendance was up from 14.45 million in 2010 to 17.9 million in 2018.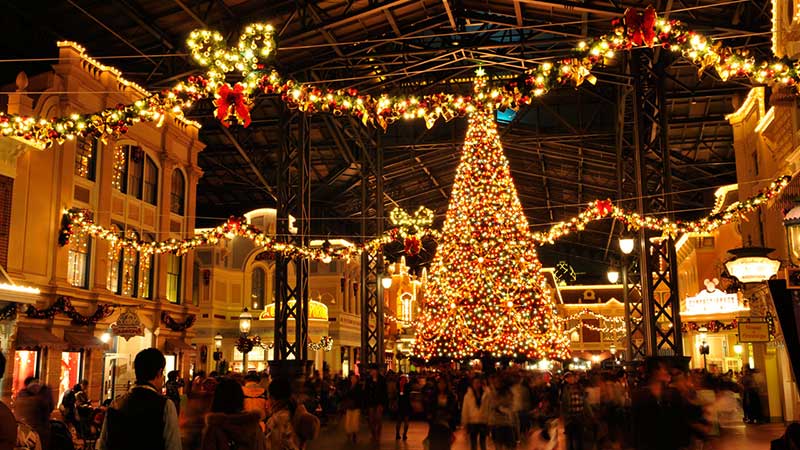 The park features versions of attractions from Disneyland in California and the Magic Kingdom at Walt Disney World. There's also a Cinderella's Castle on the scale seen in Florida, but with an attraction inside, just like at Disneyland.
Like the other top Japanese parks included in this list, Tokyo Disneyland attracts an impressive attendance relative to the population of the country. That is in part due to the maturity of the theme park market in Japan, but also the strength of Disney brand.
4) Tokyo DisneySea, Japan
Combined attendance 2010-2018: 120.6m
Tokyo DisneySea opened in 2001 as a second gate at Tokyo Disney Resort. It has enjoyed an eight-figure attendance throughout the 2010s.  Some fans even call it the best Disney park in the world.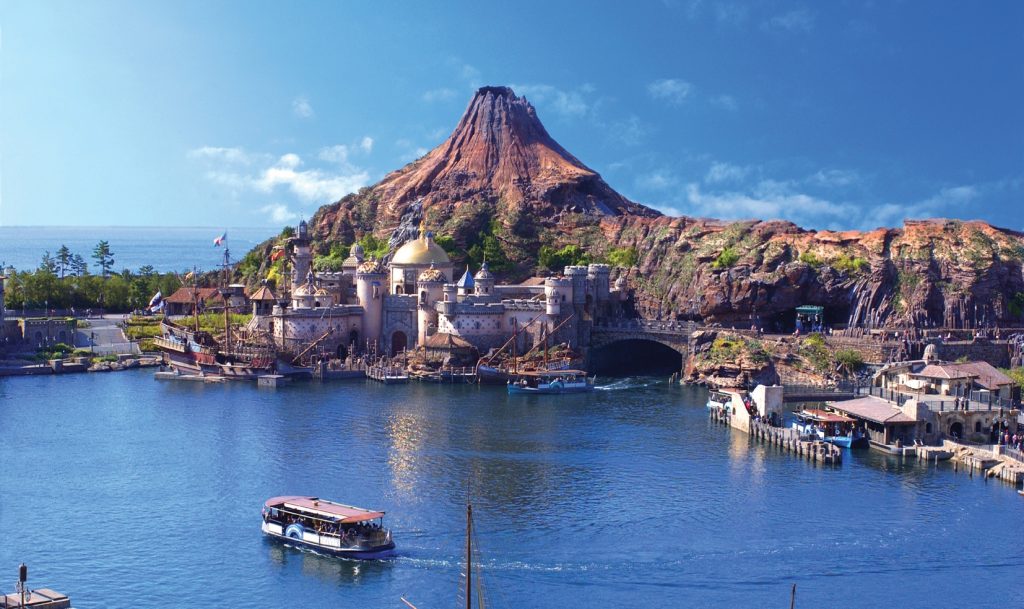 Additions added during the last decade included the dark rides Toy Story Mania! and Nemo & Friends SeaRider, plus Soaring: Fantastic Flight.
Big things are planned for 2022 when the park will open a new 'port' called Fantasy Springs. Built at a reported cost of ¥250 billion (US$2.25bn), this will be overlooked by a new hotel and will feature areas inspired by the Disney films Peter Pan, Frozen and Tangled.
5) Universal Studios Japan
Combined attendance 2010-2018: 105.9m
In just under a decade, Universal Studios Japan has seen attendance rocket by 75%. That's 8.16 million in 2010 compared with 14.3 million in 2018. This is credited in large part to the arrival of Harry Potter in 2014.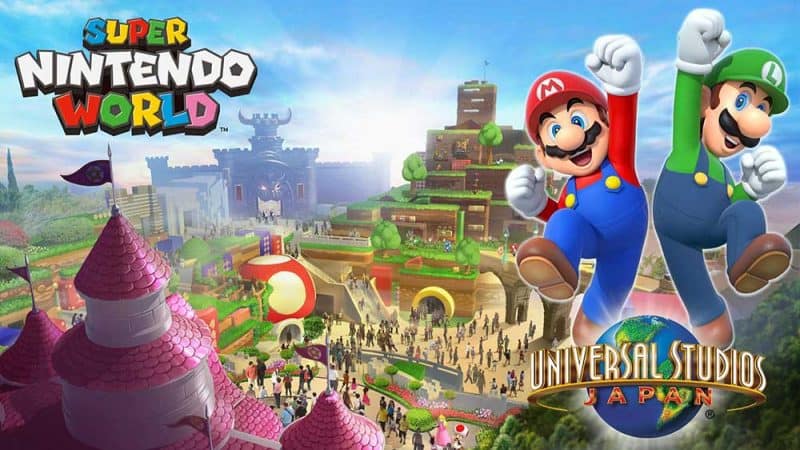 Yet even before the opening of The Wizarding World of Harry Potter, the Univeral Studios Japan recorded a 14.1% surge in visitors in a single year. In 2012, the new Universal Wonderland themed area introduced popular IP including Hello Kitty, Snoopy and Sesame Street.
Throughout the last decade, there was a sustained period of major attraction openings. Other highlights included 2016's Flying Dinosaur coaster and the Minion Park opened the following year. Huge things are expected in 2020 with the opening of Super Nintendo World.
6) Epcot, Walt Disney World, Florida
Combined attendance 2010-2018: 103.5m
Next on our list of the top theme parks of the decade is Disney's Experimental Prototype Community Of Tomorrow (EPCOT). This remains a unique destination, 54 years after Walt Disney presented his plans for it in a famous TV broadcast.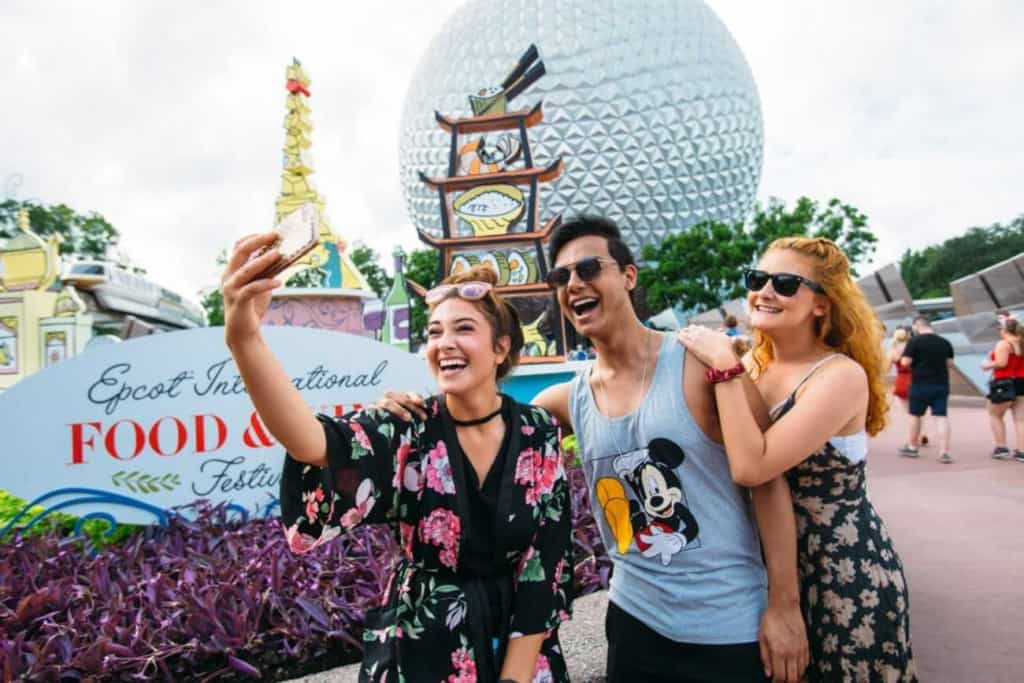 Walt's vision was for something greater than a theme park. Yet, like Walt Disney World itself, he never got to see it open. With futuristic focus and pavilions dedicated to different countries, the park has a World's Fair spirit to it. Disney had also been successful in introducing special events such as an International Festival of Arts and Food and Wine Festival. These attract a different demographic than you might expect in a typical theme park
The past few years, the park's attendance has trailed in fourth place at Walt Disney World. But maybe not for long. Following the debut this year of a Ratatouille dark ride at the World Showcase's France pavilion, there are ambitious plans to rebuild, update and refresh Epcot's offering.
7) Disney's Animal Kingdom, Walt Disney World, Florida
Combined attendance 2010-2018: 98m
Imagineer Joe Rohde is responsible for much of the design of Disney's Animal Kingdom, which opened in 1998.
Whilst the Expedition Everest ride gave the park a lift back in 2006, annual attendance for much of the 2010s was rather static. Numbers hovered around 10 million until the arrival of Pandora: World of Avatar in 2017. This wonderfully detailed environment is home to the acclaimed flying theatre Avatar Flight of Passage and some lush landscaping.
With less emphasis on Disney characters than its other parks, guests can even go on a guided Kilimanjaro Safari. The latter makes this the largest Disney theme park in the world, covering around 300 acres (120 hectares) in total.
8) Disney's Hollywood Studios, Walt Disney World, Florida
Combined attendance 2010-2018: 92.2m
This park's name may be a little misleading given its Florida location. However, the venue once known as Disney-MGM Studios is inspired by California's movie legacy.
It has evolved over the past decade as a park themed around Hollywood stories and film franchises. For many years, its signature attraction was the excellent Twilight Zone Tower of Terror. This themed experience is so much more than just a freefall ride.
The arrival of Toy Story Land in 2018 ushered in a new era of lands allied to powerful IP. This was followed last May by Star Wars: Galaxy's Edge. Later this year, Mickey and Minnie's Runaway Railway will open at Disney's Hollywood Studios. The trackless dark ride will be the first to feature the iconic mascot. All these additions are sure to send attendance climbing.
9) Disneyland Park, Disneyland Paris, France
Combined attendance 2010-2018: 91.3m
Disneyland Park celebrated entering its third decade in 2012. Modelled on the original in California, as well as the Magic Kingdom in Florida, it shares many of the same much-loved attractions.
It was consistently Europe's busiest park throughout the 2010s. Yet there were fewer guests at the end of the decade than the beginning. In 2010, attendance was 10.5 million, whereas in 2018 it was 9.84 million.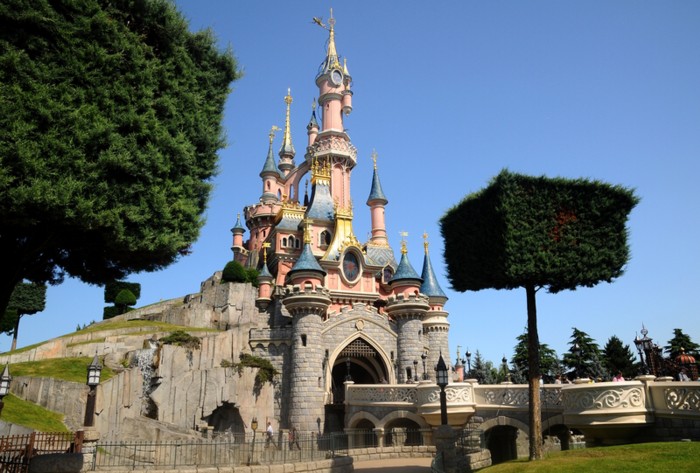 Keen to address such issues, The Walt Disney Company bought out the destination's operating company, Euro Disney, in 2017. The following year it was announced €2 billion would be invested in resort-wide improvements. This includes transformational development to Disneyland's neighbouring Walt Disney Studios Park.
10) Disney California Adventure, California
Combined attendance 2010-2018: 75.8m
Opened as Disneyland Resort's second gate in 2001, Disney California Adventure performed significantly better during its second decade than its first. This was due in part to a $1.1 billion makeover – more than the park's original cost of construction – which came to an end in 2012 with the opening of Cars Land. Attendance that year shot up 22.6% to 7.75 million. In addition, the night show World of Color (premiered in 2010) is credited with keeping guests on-site for longer.
As the park introduced powerful IP rather than simply celebrating the state in which it is based, a series of attraction upgrades followed. These included Soarin' Around The World, which replaced Soarin' Over California in 2016, and Guardians of the Galaxy: Mission Breakout, an overhaul of Twilight Zone Tower of Terror launched in late 2017. The following year saw the transformation of Pacific Pier into Pixar Pier.
Disney California Adventure ended the decade with an annual attendance close to 10 million.
11) Islands of Adventure, Universal Orlando, Florida
Combined attendance 2010-2018: 75.4m
The 2010s were the decade that elevated Islands of Adventure to new heights and consolidated Universal Creative's status as one of the industry's elite providers of themed entertainment.
The park opened in 1999 with five beautifully themed 'islands' clustered around a lake. After the arrival of The Wizarding World of Harry Potter, attendance went through the roof. Visitor numbers leapt a massive 29% from 2010 to 2011 alone, and have climbed steadily since.
Potter went on to cast his magic over Diagon Alley at the neighbouring Universal Studios Florida and Universal's parks in Japan and Hollywood. Buoyed by the success of this and other new additions such as the Volcano Bay water park, Universal is now preparing for a fourth park in Florida.
Epic Universe will ensure that Universal Orlando resort remains a strong competitor to Walt Disney World for years to come.
12) Universal Studios Florida, Universal Orlando, Florida
Combined attendance 2010-2018: 73.9m
Built in the classic movie park model, Universal Studios Florida offers plenty of indoor, media-based attractions for those wishing to escape the heat. Yet since there aren't any significant movie-making facilities on site, there are no backstage tours as at Universal Studios Hollywood.
Instead, guests can enjoy a rich range of media-based attractions. New additions during the past decade included Transformers: The Ride 3D and experiences dedicated to The Tonight Show and the Fast & Furious Franchise.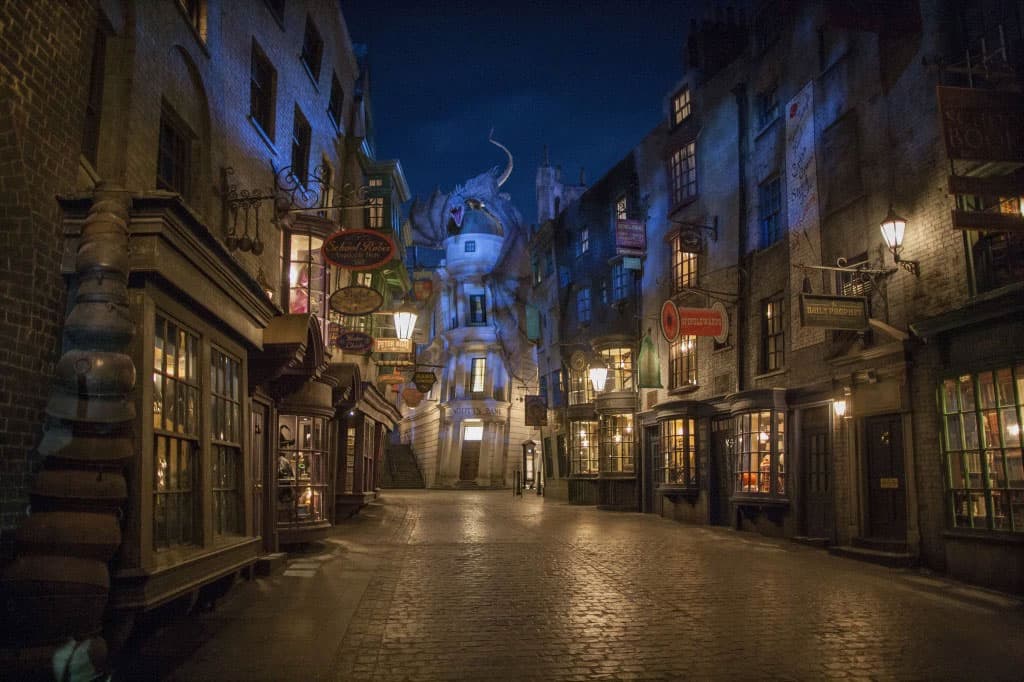 When Islands of Adventure's attendance overtook Universal Studios in 2011, following the opening of the Wizarding World of Harry Potter, Universal devised a clever remedy. It extended the themed land into both parks by adding the Diagon Alley extension. Since opening at the Studios park in 2014, the London-themed area has swelled numbers again. The two parks both now hover around the 10 million mark.
13) Universal Studios Hollywood, California
Combined attendance 2010-2018: 62.4m
Opened in 1965, Universal Studios Hollywood features genuine movie production facilities. Guests get a glimpse of these on the park's World Famous Studio Tour.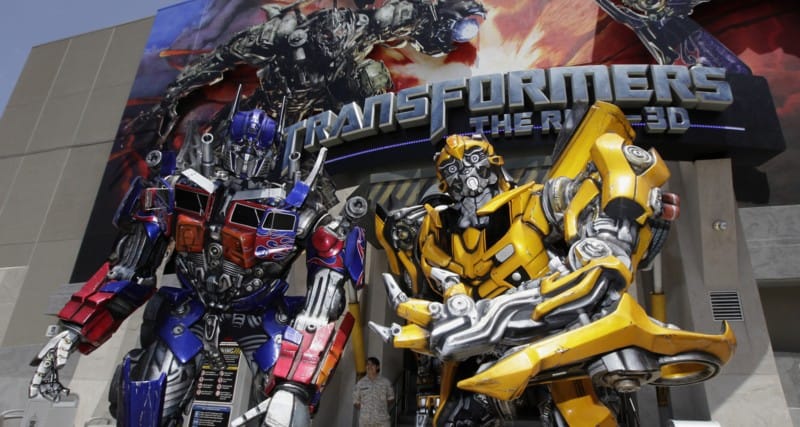 New attractions added over the past decade included King Kong: 3D, Transformers: The Ride 3D and a new look Jurassic World Ride.
During this period, the park put on over 4 million in annual attendance, up from 5.04 million in 2010 to 9.14 million in 2018. So what else pulled in the guests? California's own version of The Wizarding World of Harry Potter, which opened in 2016.
14) Everland, South Korea
Combined attendance 2010-2018: 61.5m
Everland is South Korea's top-performing theme park. Located to the south of Seoul, it operates 365 days a year. Four seasonal events are held on an annual basis to encourage repeat visitation.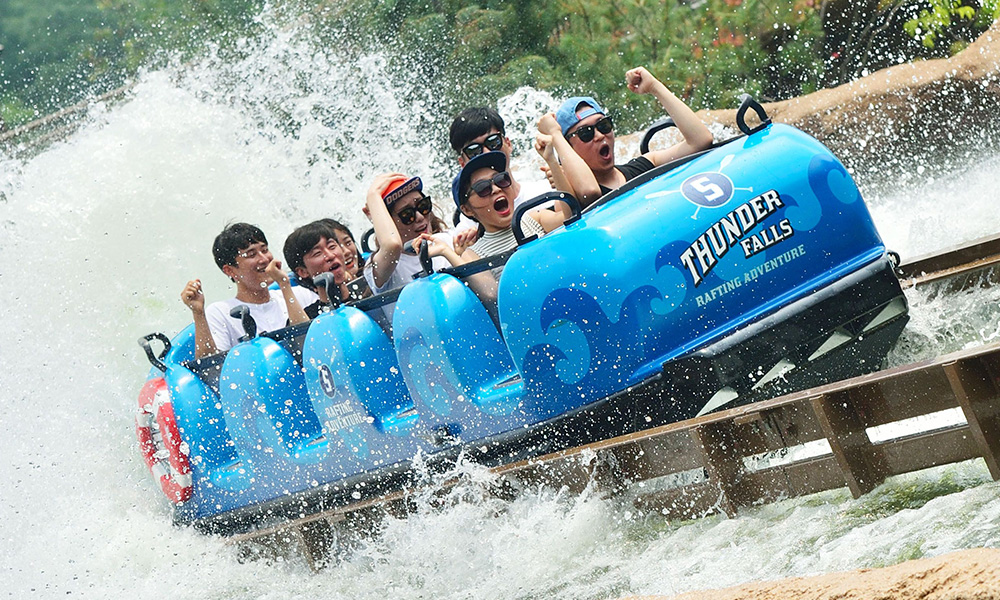 Over the park's five themed zones, visitors can enjoy such attractions as the popular T Express wooden coaster, as well as lots of spinning rides, water rides, 3D/VR experiences, live entertainment, an arboretum and zoo.
Everland actually lost visitors over the past decade. Guests made 5.85 million visits in 2018, compared to 6.88 million in 2010. Yet it can add over a million by taking into account visits to its sister property, Caribbean Bay. This features regularly in the Theme Index rankings of top 20 water parks worldwide.
15) Lotte World, South Korea
Combined attendance 2010-2018: 60.8m
The next entry on our list of the top theme parks of the decade, Lotte World, is an interesting concept. This mix of indoor and outdoor attractions in Seoul is operated by Lotte Group, whose other interests range from retail to the chemical industry.
The indoor section alone, Lotte World Adventure, is huge. Once recognised as the world's largest undercover theme park, it is home to many family rides and attractions, several dark rides, a VR Space and even an indoor parade. Outside, Magic Island is a more thrill-focused offering with several roller coasters, water rides and high altitude attractions. The site also features a fantasy castle.
Despite the addition of multiple new themed zones and attractions, Lotte World attendance fluctuated somewhat over the past decade. With 5.96 million visitors in 2018, it finished the period just over 6% higher than in 2010 (with 5.5m guests).
16) Ocean Park, Hong Kong, China
Combined attendance 2010-2018: 59.7m
The 2010s was a decade of mixed fortunes for Ocean Park. As it came to the end of its HK$5.5 billion Master Redevelopment Plan in 2012, attendance continued on an upwards trajectory, maintaining its lead over Hong Kong Disneyland. However, it was overtaken by 'the Mouse' in 2016.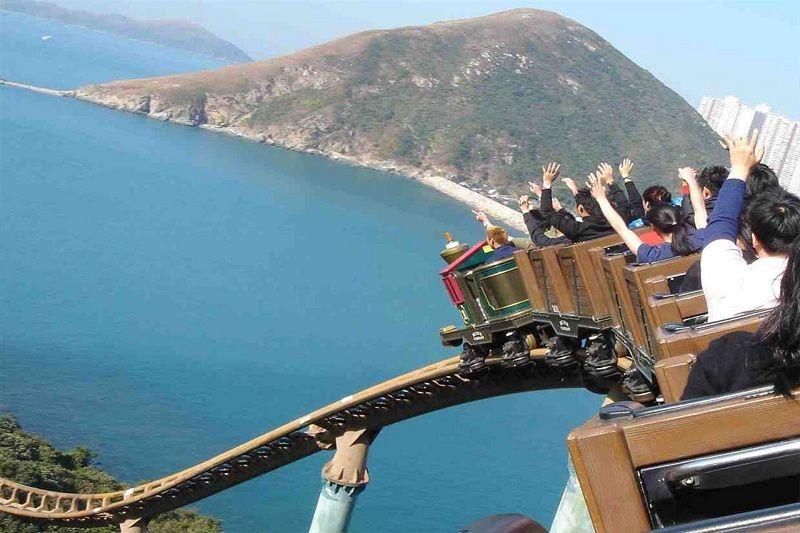 Yet there's still lots of goodwill out there, both in Hong Kong and the wider attractions industry, for this park with a stunning setting overlooking the South China Sea. And there's a new development on the way that should boost numbers again.
In addition to a spectacular water park, opening later this year, an HK$10.6 billion injection was recently approved. This will bring new rides and themed zones over the coming years while doing away with performing animals.
17) Hong Kong Disneyland, China
Combined attendance 2010-2018: 58.5m
Although it took a dip when Shanghai Disneyland opened in 2016, Hong Kong Disneyland recovered reasonably well. In 2018, it entertained 6.7 million guests, compared to a 2014 high of 7.5 million. It started the decade with 5.2 million.
Built in partnership with the Hong Kong Government on reclaimed land at Lantau Island, the park lacked several key Disneyland attractions when it opened in 2007. Yet there was a lot of growth during the last decade, with the addition of three new lands: Toy Story Playland, Grizzly Gulch and Mystic Point. Frozen and Marvel-themed lands will follow, along with an enlargement of its castle.
However, the park's 2019 and 2020 attendance figures look likely to take a hit. Firstly, from a dearth of visitors to Hong Kong last year amid protests and the closure of its international airport. And secondly the park's closure (in common with Shanghai Disneyland) as a preventative measure against coronavirus.
18) Nagashima Spa Land, Japan
Combined attendance 2010-2018: 51.1m
Japan's second entry on the list of top theme parks of the decade is Nagashima Spa Land. Located in the city of Kuwana, this park is often referred to by visiting Western coaster fans as the 'Cedar Point of Japan' thanks to its high concentration of thrill rides and peninsula setting. Its attendance has risen steadily over the past decade from 4.5 to just short of 6 million. This makes it the country's busiest non-Disney/Universal park. The venue also has its own water park.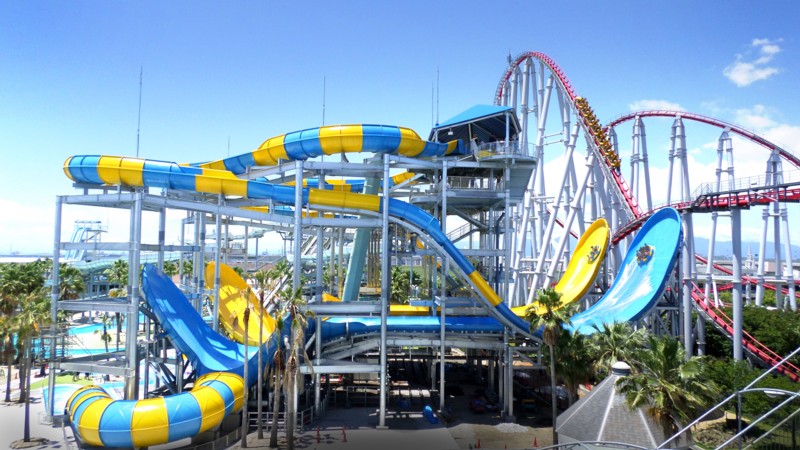 In that time, thrill-seekers have been treated to such high adrenaline additions as the Acrobat (B&M Flying Coaster), Arashi (S&S 4D Free Spin), Hakugei (RMC Hubrid Coaster) and the Ultra Twister by Togo. The park's 13-strong coaster collection also includes Steel Dragon, which is the world's longest roller coaster at almost 2.5km in length.
19) Europa-Park, Germany
Combined attendance 2010-2018: 45.7m
The family-run Europa-Park started the decade with 4.25 million guests and finished it by welcoming a sister park to its site in Baden-Württemberg, Germany. Along the way, it overtook Walt Disney Studios Park in Paris and become the busiest non-Disney theme park in Europe. Guests made 5.7 million visits in 2019.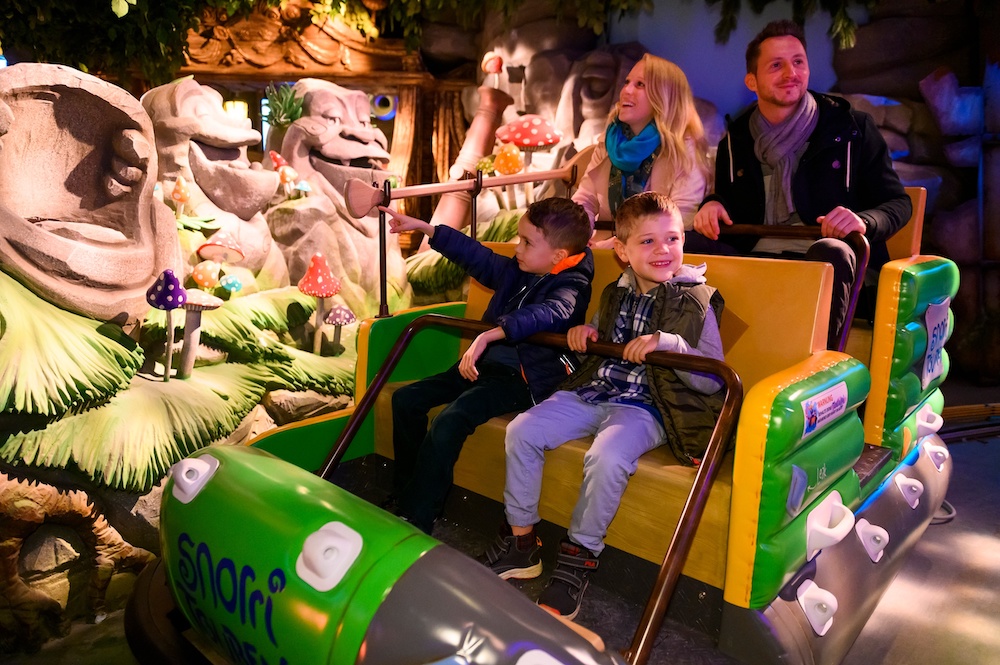 Unveiled in November of last year, the eagerly-awaited Rulantica Water World came complete with a sixth themed hotel, Krønasår. This followed the opening of Bell Rock in 2012. Each of the last few Europa-Park hotels has pre-empted an attendance leap into the next million. So it seems plausible to imagine the 6 million barrier will be broken soon.
Helping drive numbers has been a relentless programme of ­investment by the Mack family. Additions over the past decade included the Wodan Timbur Coaster (2012) and the acclaimed Arthur dark ride (2014). Other new attractions include the Voletarium flying theatre (2017) and rebooted Eurosat – Can Can Coaster (2018).
The park has also experimented with several virtual reality offerings. And despite a fire in the Scandinavia themed area in 2018, the Europa-Park team managed to rebuild and reopen it a year later complete with a new dark ride.
20) SeaWorld Orlando, Florida
Combined attendance 2010-2018: 43.1m
The final entry on our list of the top theme parks of the decade is SeaWorld Orlando. For much of the last decade, this flagship park in Florida was a top 25 Theme Index performer. In 2010, it had 5.1 million guests. Yet the park lost a lot of attendance over the period. It even slipped out of the worldwide rankings completely in 2017, when it dipped below 4 million.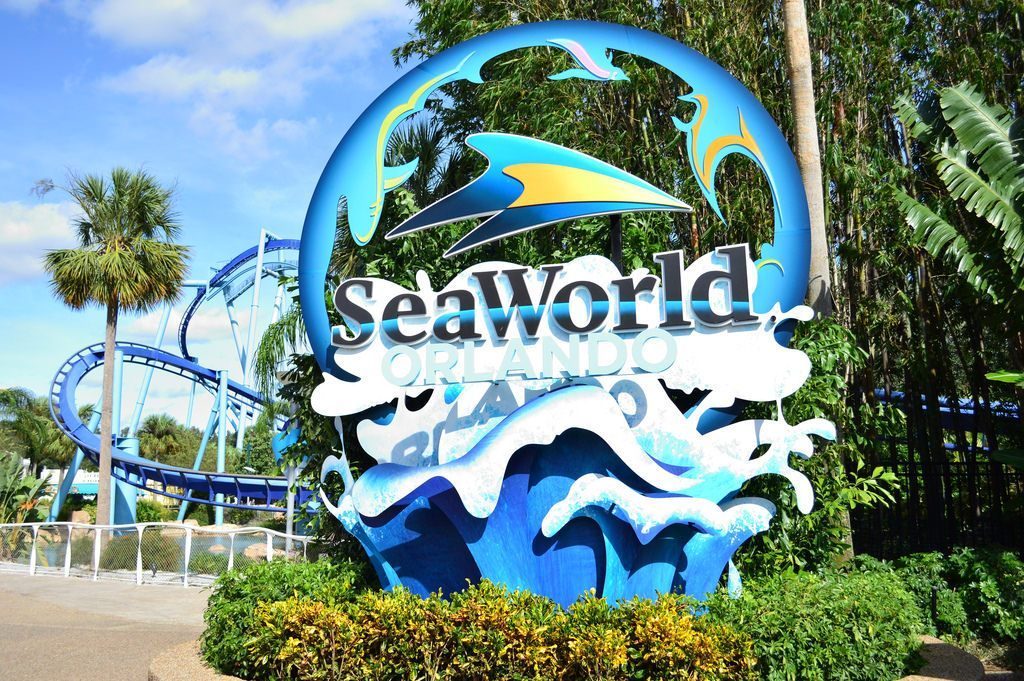 Like all three SeaWorld parks in the United States, the Orlando venue suffered a backlash as a result of claims made in the film Blackfish. SeaWorld Parks & Entertainment made significant changes to its operations, notably the removal of performing killer whale shows.
In Orlando, there has been a renewed emphasis on amusement rides. New additions include the Mako hypercoaster and Infinity Falls raft ride. The park's sixth roller coaster, Ice Breaker, will open later this year. Attendance climbed 16% in 2018 to 4.59 million. However, this was not achieved without slashing SeaWorld's ticket prices, which now no longer mirror those of Disney and Universal.
The world's top theme parks of the decade – honourable mentions
Walt Disney Studios Park, Disneyland Paris, France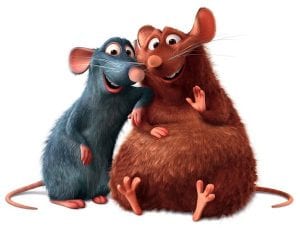 Attendance during the 2010s fluctuated somewhat at Walt Disney Studios Park, which finished in 21st place worldwide. It is only about half as popular as its Disneyland Paris neighbour, however, it passed the 5 million barrier in 2017.
The dark ride Ratatouille L'Aventure Totalement Toquée de Rémy, which opened in 2014 has proved popular. Expect visitor numbers to climb as new lands dedicated to Marvel, Frozen and Star Wars open in the coming years. This is part of a wider €2 billion resort expansion.
Chimelong Ocean Kingdom, China
Even though it did not open until 2014, the Chimelong Ocean Kingdom was the 22nd most popular on the planet over the course of the last decade. Its annual attendance has since soared to over 10 million, making it the busiest non-Disney/Universal park in the world.
Chimelong Ocean Kingdom set a new level of quality for the family-owned operator from Guangzhou. It boasts a mix of show-stopping selection of animal exhibits, rides, attraction and theming. Part of the wider Chimelong International Ocean Tourist Resort at Henqin Island in Zhuhai, the park is complemented by three themed hotels and a circus.
Shanghai Disneyland, China
Opened in 2016, Shanghai Disneyland is now a worldwide top 10 performer. Located at the Shanghai Disney Resort in the city's Pudong district, it attracted 11.8 million guests in 2018.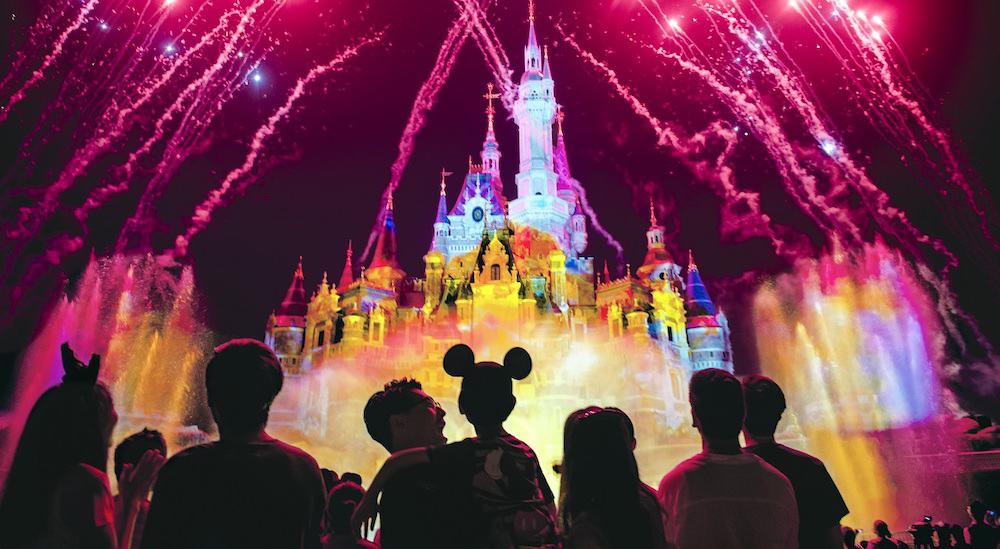 Many of the world-famous Disneyland favourites are there, including the largest castle in any Disney park. But Shanghai Disneyland also pioneered such attractions as TRON Lightcycle Power Run, soon to be repeated at Walt Disney World in Florida, and a technologically advanced version of Pirates of the Caribbean that is widely thought to be the best dark ride in the world. The park's first expansion, Toy Story Land, opened in 2018.
Efteling, The Netherlands
Efteling is the most popular theme park in the Benelux area and achieved great results during the last 10 years. Annual attendance climbed 35% from 4 million in 2010 to 5.4 million in 2018. This makes it the fourth busiest park in Europe and 23rd worldwide.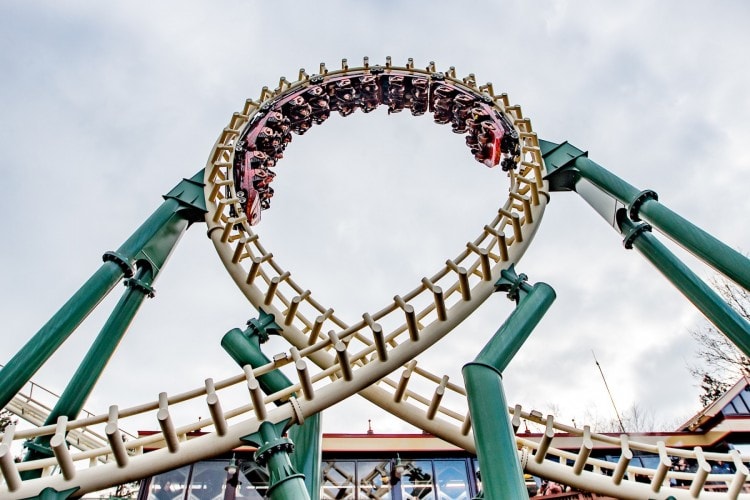 Key to Efteling's growth was a move at the start of the decade to a 365-day operating calendar. It also worked on the expansion of its themed accommodation and several high-quality new attractions. These included the roller coasters Joris en de Draak and Baron 1898, and the award-winning dark ride Symbolica. Above all, Efteling never forgot its fairytale roots.
Tivoli Gardens, Denmark
Tivoli Gardens in Copenhagen famously influenced Walt Disney when he was researching attractions in Europe prior to the opening of Disneyland. So it seems only fitting they should feature (in 24th place) in a modern-day list of the top theme parks of the decade, one that is dominated by Disney parks.
Tivoli's 2018 attendance was 4.85 million (up from 3.96m in 2010). This is remarkable, given the population of Denmark is less than 6 million. Yet Sweden is just the other side of the Øresund bridge, and the park attracts guests from many other countries too. As with other Scandinavian city centre parks, it also enjoys a lot of repeat visitation. This is thanks to its restaurants, seasonal events and concert programme.