Marketeers spend millions trying to find out what millennials value. From vegan options to sustainable practices, how should theme parks adapt their offering to connect with this tech-savvy, Instagram-loving generation of "snowflakes"?
According to the Washington Post, millennials want food that is truthful, local and organic. And they are more willing than any other generation to pay for product that is sustainable, according to Nielson.
The rise of the Vegan option
These unique demands are one way to explain the rise of veganism amongst millennials.
Vegans do not eat or use any products made from animals or animal products. So that's no meat or leather, but also no milk or eggs. Everything has to be plant-based.
Some say it's the fastest growing lifestyle movement. A survey by Food & You estimated that 0.46% of the population were vegan in 2016. This more than doubled to 1.16% in 2018.
The most comprehensive data on the demographics of vegans is hugely outdated – almost 20 years old – but it points to a majority of vegans being young (61% under 24, 86% under 34), and female (67% female). 87% were vegan for ethical reasons.
The Guardian went so far as to dub this "the year of the vegan" – as record numbers signed up for the annual "Veganuary" campaign. Participants trial a plant-based diet for one month. This year, over a quarter of a million signed up, some days as many as one new sign up every six seconds.
Vegan sausage rolls
Britain's iconic bakery brand, Greggs, recently caused a social media storm with the launch of its vegan sausage roll.
The sausage roll sparked a debate about whether the rise of veganism was PC-gone-mad culture, or if a vegan sausage roll can be called a "sausage roll" at all. Controversial journalist Piers Morgan waded in, propelling the brand's announcement even further.
Oh hello Piers, we've been expecting you

— Greggs (@GreggsOfficial) January 2, 2019
What followed was a barrage of brands announcing their vegan options. Pizza Hut, Papa John's and McDonald's all announced new vegan products.
Supermarkets have also jumped on the trend. Waitrose launched its own vegan range in October, and M&S followed suit in December. Tesco already had a Wicked Kitchen brand for vegan food – but doubled the range in January. Sainsbury's, which also had a vegan range, expanded it in time for Veganuary.
Greggs have enjoyed huge success with their vegan sausage rolls and plan to up production. CEO, Roger Whiteside, told The Guardian, "Now that we know it is selling, we want to get it out there as quickly as possible. The shops that do have it are selling out instantly and the shops that didn't get it are screaming for it."
So apparently quite a lot of people were waiting for them, Piers.
Has the trend reached theme parks?
Unsurprisingly, Thorpe Park – a theme park with a considerable millennial following – offers vegan options across its restaurants.
Over in the US the big players seem to be expanding their offerings to cater for vegans. There is a whole website dedicated to the vegan options at Disney World.
It's no wonder that Disney is doing well in this area – they are a leader in sustainable tourism. In October, the company opened a huge new solar panel facility that can power 2 out of its 4 parks.
"Acting responsibly is core to our brand," explained Disney CFO Jay Rasulo in a report on their sustainable practices.
But it's not just Disney. Universal added vegan options to 7 of their restaurants last year, and Six Flags, in recent years, has multiple options at their locations.
In Chicago, there's even a National Vegetarian Museum – that now incorporates veganism into its exhibits and events.
The trend is now extending beyond food. Bompas & Parr has designed the world's first vegan hotel suite using an all plant-based, entirely selection of natural materials, fibres and surfaces. The suite is free from leather, feathers and wool. It uses a new material called Piñatex, which comes from the fibre of pineapple.
More responsible visitors – more sustainable practices
As visitors become more conscientious, they will change their habits. Vicky Smith has worked in sustainable tourism for 12 years and currently runs Earth Changers – a platform for connecting travellers with sustainable tourism initiatives. She calls for an increase in sustainable practices surrounding attractions and tourism.
"Sustainable tourism," Vicky said, "is different from responsible tourism: sustainable tourism is the goal of responsible tourism.
"It's not just about minimising the negatives but maximising the positives. It's about tourism for sustainable development – for example creating jobs, education, funding the environment etc."
Increasingly, consumers are becoming more conscious of issues such as sustainability. A report by Unilever suggests that one third of consumers prefer sustainable brands.
Vicky has noticed this pattern too: "Concern is growing. At the moment, it's the minority of consumers who make choices based on sustainability. But we have a more interested public."
In 2018 we saw many of the major theme park operators make statements about reducing plastic consumption and increasing recycling. What will this mean for the gift shop and merch of the future?
Beluga Whale sanctuary
In terms of animals at attractions, Vicky said, "Our own mentalities and attitudes towards animals in captivity have changed.
"Blue Planet and Blackfish have fuelled an interest in animal welfare. As a result it's becoming more common that people want to see animals in their natural environment. Sometimes there's no black and white answer. Not everyone is in a financial position to see animals in the wild."
Some theme park operators are taking this change in public sentiment on board. When Merlin Entertainments bought Changfeng Ocean World in Shanghai, China, the attraction included beluga whales. The SEA LIFE Trust, backed by Merlin is creating the world's first open water beluga whale sanctuary for the animals who will be transferred this year.
No whales and no dolphins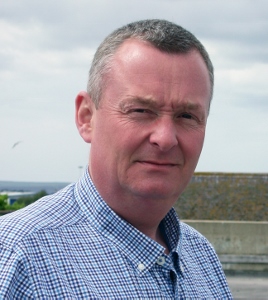 James Burleigh, who, as SEA LIFE's Chief Ambassador, links Merlin Entertainments (SEA LIFE's parent company) and The SEA LIFE Trust, told Blooloop:
"The whole premise around acquiring an attraction with any kind of cetacean has always been that these animals are not for exploitation and entertainment shows. These animals need to be homed to somewhere more appropriate.
"While SEA LIFE has always been non-judgmental about other people, our philosophy has always been 'no whales and dolphins'"
The sanctuary is also pretty inaccessible and will not be run as an attraction. Burleigh added, "This is not a profit-making institution. It will become a legacy for years to come. These animals are under 15 years old, and can live up to the age of 50 in the wild. This is going to be a long-term project. We have always seen this as being a case of taking care of our two belugas first; and thereafter of letting other people decide what they should be doing next."