Belgian theme park Bobbejaanland launched its most expensive new themed area to date over the weekend of June 22/23. After a VIP preview, Land of Legends is now available for all guests to explore at the park in Lichtaart.
The Leisure Expert Group (LEG) from the Netherlands was responsible for the concept and storyline of the 5-acre themed area, which was developed over a period of little more than one year.
Once permission was granted by park owner Parques Reunidos, work began in earnest on Land of Legends, which features as its highlight a new roller coaster called Fury. The Gerstlauer launch coaster is complemented by the existing attractions Sledgehammer (Huss Giant Frisbee) and Typhoon (Gerstlauer EuroFighter coaster). These were re-themed by LEG as part of the new land, which is heavily influenced by the world of gaming.
The theme was chosen after a survey of Bobbejaanland guests. This revealed that the target audience wanted a mystical, mythical world as seen in popular video games. In keeping with the park's wishes, Lands of Legends also integrates a green, natural look.
Striving for perfection
The park turned to LEG after rejecting some of its own ideas because "99.9% is just not good enough" according to commercial director Peggy Verelst.
"We always start to develop our concepts with a strong storyline," says Leisure Expert Group CEO, Marjolein van de Stolpe. "This helps us greatly to define the overall experience that we would like the guests of Bobbejaanland to enjoy."
LEG also designed and developed the decorations seen throughout the area. These were realised under the supervision of Bobbejaanland's project team lead by Filip Bogaerts, working together with theming contractors Themebuilders and 2Create.
Lands of Legends represents the biggest investment in the history of Bobbejaanland. The venue is named after its late founder, the Belgian country music singer Bobbejaan Schoepen.
Standing 40m-tall, Fury becomes the park's eighth roller coaster. The triple launch coaster reaches a top speed of almost 107km/h. It features both forward and backwards launch elements, allowing passengers to travel approximately 830m over 600m of track.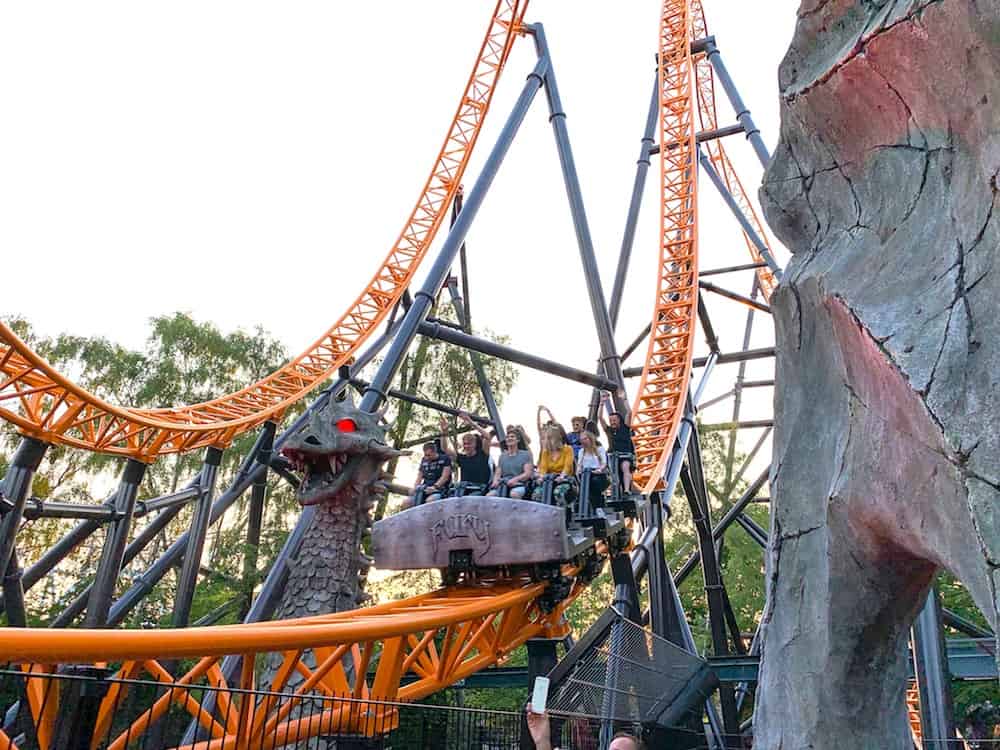 Creating a new land out of existing park assets
LEG's client expert Max Reims notes that the aesthetic upgrade given to the nearby Typhoon and Sledgehammer attractions reflect an ongoing trend in the theme park industry.
"We receive more and more requests to not only theme a new ride or experience, but also update existing rides to create a completely new themed area," says Reims. "This is especially the case in Europe, where most parks are a couple of decades old and sometimes still have some opening day attractions in their line-up."
Other successful theming upgrades carried out by Leisure Expert Group in the past two park seasons include the Excalibur ride at Movie Park Germany and Walibi Holland's Wilderness area.