Comcast executives are optimistic that Universal theme parks will break even in 2021, despite revenue in the third quarter falling nearly 81 percent to $311 million.
Comcast CEO Brian Roberts said theme parks may have been "the single biggest drag" on the third quarter for NBCUniversal (via CNBC).
Comcast theme park revenue dropped nearly 81 percent in Q3 to $311 million, as reported by the company on Thursday (October 29).
"While it will take some time for the parks to return to historical levels, we've made substantial progress," said Roberts (via WKMG ClickOrlando).
"Universal Orlando and Osaka are operating at limited but growing attendance. While we don't know when Hollywood might reopen, we remain very bullish on the parks long term.
"I am very excited for next year's launch of our frankly incredible new theme park in Beijing," added Roberts.
Theme parks "the single biggest drag" on Q3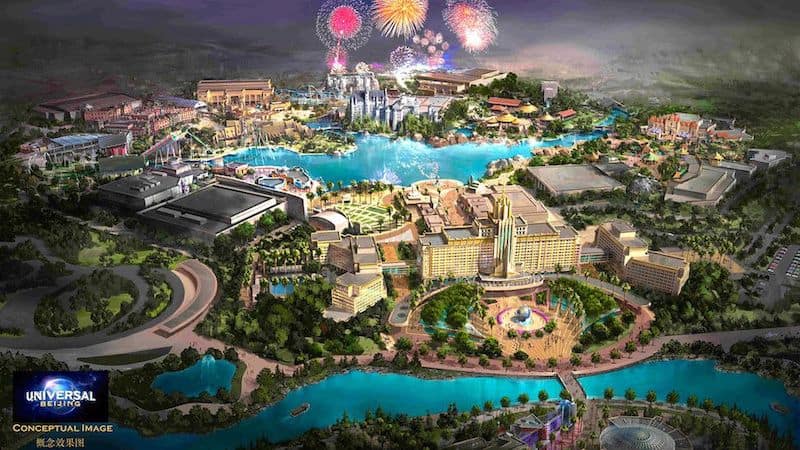 So far, Comcast has only been able to reopen Universal Orlando Resort and Universal Studios Japan, while Universal Studios Hollywood remains closed in California.
Executives revealed that Universal Orlando Resort and Universal Studios Japan are rebounding, with attendance growing amid COVID-19.
"I really feel that parks are going to be very strong business," said NBCUniversal head Jeff Shell.
"Nobody can tell the pace of how that's going to go given what's happening, but so far, we're rebounding fairly nicely in Florida and Japan where we're open."
Universal parks have "made substantial progress"
Universal is also preparing to open Universal Beijing Resort as scheduled in May 2021. It recently released exclusive details, concept art and footage of its rides, attractions, themed lands and entertainment experiences.
Universal Beijing Resort is comprised of Universal Studios Beijing, Universal CityWalk Beijing, Universal Studios Grand Hotel and NUO Resort Hotel.
Last month, Universal Orlando revealed it had "made the difficult decision" to lay off an undisclosed number of employees as it copes with the ongoing impact of COVID-19.
Universal did not disclose how many jobs were affected, but the cuts do not include hourly workers. This comes after Disney said it was laying off approximately 28,000 employees.