Disneyland Resort is finally reopening Disneyland Park and Disney California Adventure on April 30 after being closed for more than one year due to COVID-19.
Fortunately, the pandemic has allowed Disneyland to carry out renovations and updates to some of its iconic family rides, including Snow White's Enchanted Wish.
Snow White's Enchanted Wish in Fantasyland has been reimagined and now features new scenes, which include a dancing figure of Snow White who joins the dwarfs in their cottage.
New shadow projections reveal the dwarfs as they sing 'Heigh-Ho', while lighting, jewels and glistening effects make the mine sparkle, and a new magic mirror has been added.
Snow White ride reimagined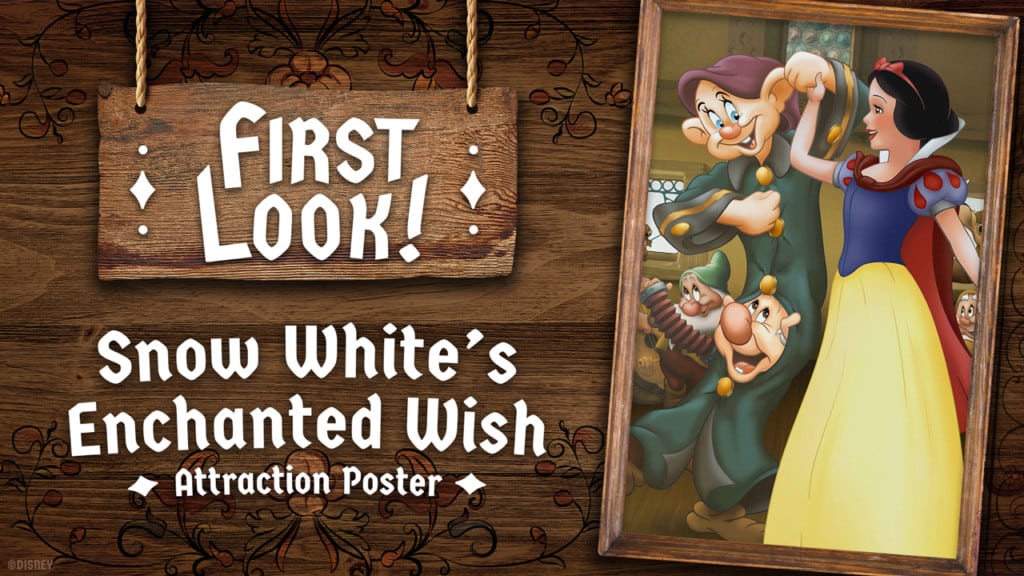 In addition to the Snow White ride at Fantasyland, the famous King Arthur Carrousel has been refurbished. Built in 1922, it was one of Disneyland's opening attractions in 1955.
King Arthur Carrousel now features a new parchment white canopy with 14 karat gold leafing inspired by King Arthur's family crest, and the ride's 68 antique horses have been repainted by hand.
As previously reported, the ghosts of the Haunted Mansion have been making some horrible home improvements in and around the estate, including new design elements in the portrait hallway and the return of 'April to December'.
Haunted Mansion unearthly updates
In a recent video, an eerie voice is heard saying: "Although you mortals have been away, the ghosts of the Haunted Mansion haven't gone anywhere.
"Our ghouls have done some gardening you'll see, including a few new tales of tragedy for our beloved companions, along with some hair-raising new horticulture.
"As you head through the portrait hallway, you may notice some redecorating. The spirits are just dying to show guests their handiwork.
Disneyland Resort previously unveiled expansion plans under 'DisneylandForward', and it looks like the attraction is adding a section inspired by Black Panther's Wakanda.
Images: Disneyland