ETF Ride Systems,

leading ride designer and manufacturer, has announced that it won "Best Use of Technology" for Popcorn Revenge at the Park World Excellence Awards 2019.
ETF Ride Systems is pleased that its work on the innovative new Popcorn Revenge attraction was recognised at last week's award ceremony, which took place in Paris. This makes it the second year in a row that the company has won the prize for "Best Use of Technology", along with Alterface.
Popcorn Revenge opened at Walibi in Belgium this spring and has already become a favourite with visitors to the park. The unique new dark ride uses trackless vehicles designed by ETF. These drive through scenes at random, unlike the routes taken by traditional dark ride vehicles.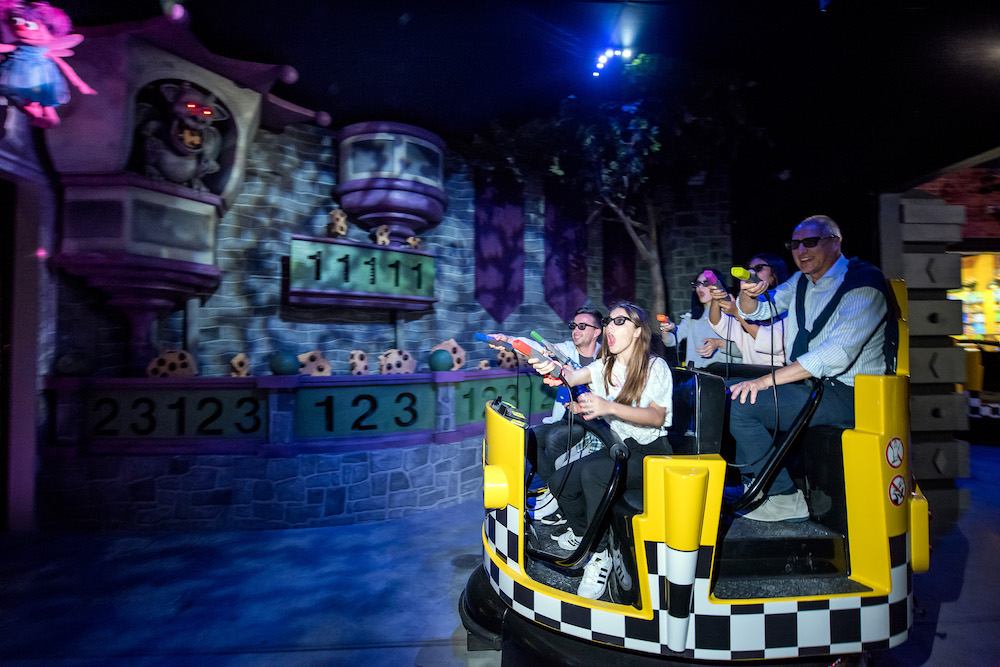 More prizes
ETF is celebrating a successful year, as it also picked up some other awards at the event. The new Sesame Street ride in Port Aventura was named both "Family Ride of the Year" and "Best New European Ride". Street Mission is Europe's first Sesame Street-inspired dark ride and was created by Sally Dark Rides. The ride also uses trackless Multi Movers from ETF.
In addition to this, ETF Multi Mover vehicles are also in use on Symbolica, Efteling's popular dark ride. This attraction was awarded the second prize in the "Best Dark Ride in Europe" category.
Fresh from these wins, ETF Ride Systems is looking forward to IAAPA Expo in Orlando this November, where it will be showcasing the latest generation of trackless Xperience Mover vehicles, with 3D movements. These new vehicles will be in use at a major new ride in a large US park next year, which will be unveiled at the event.
Earlier this year, ETF won an award for outstanding achievement at the Thea Awards Gala at Disneyland Resort, for the Bazyliszek dark ride at Legendia in Poland which also features trackless Multi Mover vehicles.