Following the launch last year of Fantawild Asian Legend in Nanning, Chinese theme park operator Fantawild has estimated that by 2020 it will have over 30 parks in operation across the country.
The forecast is made in the company's annual report for 2018, which reveals revenue was up by over 12 per cent. The group attributes much of the growth to the opening of the park in Nanning, as well as a substantial rise in revenue from its digital animation division.
Over 10 new Fanawild theme parks are currently under construction. These are located in cities such as Kunming, Changsha, Handan, Jingzhou and Jiayuguan. Contracts were signed last year for new projects in Jining, Xuzhou, Taizhou and Shangqiu.
In the report released on March 20, Fantawild declared a total revenue of RMB 4.345 billion (US$647m) for 2018, up 12.49 per cent over the previous year. Net earnings were RMB 776 million ($115m). The group's total assets for the year reached RMB 19.34 billion ($2.8bn). Net assets were CNY 10.11 billion ($1.5bn).
Parks and animation
Theme parks were Fantawild's main source of income in 2018, accounting for as much as 82.95% of overall revenue. Opened in August, Fantawild Asian Legend celebrates the culture of Southeast Asia.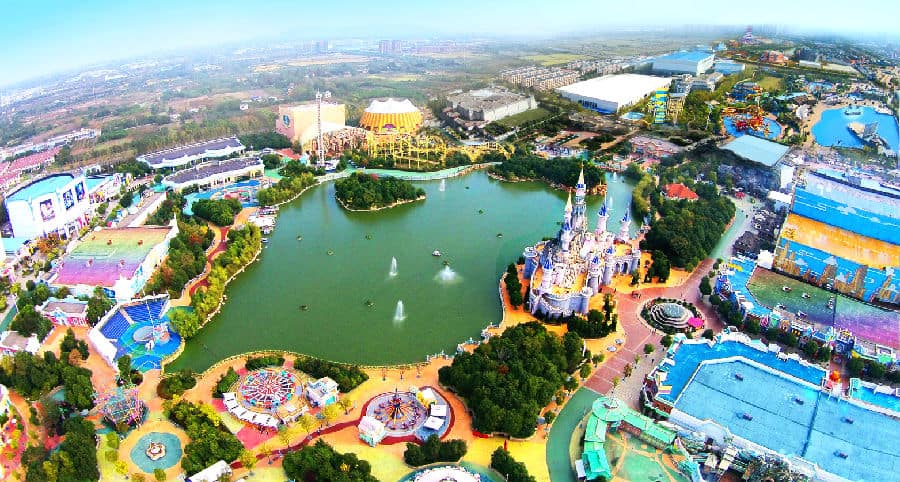 Since 2007, Fantawild has opened 25 theme parks in large and medium-sized cities across China. In addition to Asian Legend, the company operates four other park brands. These are Fantawild Adventure, Fantawild Dreamland, Fantawild Oriental Heritage and Fantawild Water Park.
Fusing culture and technology, the parks provide an outlet for the company's digital animation, special effects films, consumer products and intellectual properties.
Fantawild's global ranking
According to TEA/AECOM's Theme Index 2017, Fantawild was the world's fifth largest theme park operator in terms of attendance, up 22 per cent over the previous year.
Total income for the group's animation division in 2018 reached RMB 327 million ($48m), up just over 50 per cent since 2017. The titles Boonie Cubs 1 and Boonie Bears: The Big Shrink set new records.
Fantawild continue to develop new media-based offerings including circle-vision 4D films and giant screen movies. These have been incorporated into the company's theme parks and also sold abroad.
All this activity has brought Fantawild abundant cash flow, up 82.63 per cent to CNY1.83 billion ($123m) over 2017.
New potential in China
The China Theme Park Pipeline report published by AECOM in November forecasts that theme park attendance across China will reach 230 million by 2020. There is great potential in second and third-tier cities. However, it is those enterprises that operate a 'whole industrial chain model' – exploiting their own IPs, chain brands and technical R&D – that are forecast to flourish.
Fantawild promises a strong IP programme in 2019. This includes a new Boonie Bears film and TV series, plus a Realm of Terracotta movie. In turn, these are expected to strengthen its theme park operations.