Europe's fastest and highest mega coaster – Hyperion from Intamin – has opened at Energylandia.
Innovative creator of record-breaking amusement rides, Intamin has supplied the mega coaster to the theme park in Poland.
Space themed roller coaster
The thrill ride is themed around a research mission to Saturn's moon Hyperion. The crew of the spaceship Hyperion_1 encounter a black hole and pass through the space-time vortex to another universe.
The ride begins at the space station. Riders enjoy the view as they progress up the lift hill before the first record-breaking 82 meter drop at 85 degrees. The train then passes through the time vortex tunnel, located below ground level, at a top speed of 142 km/h.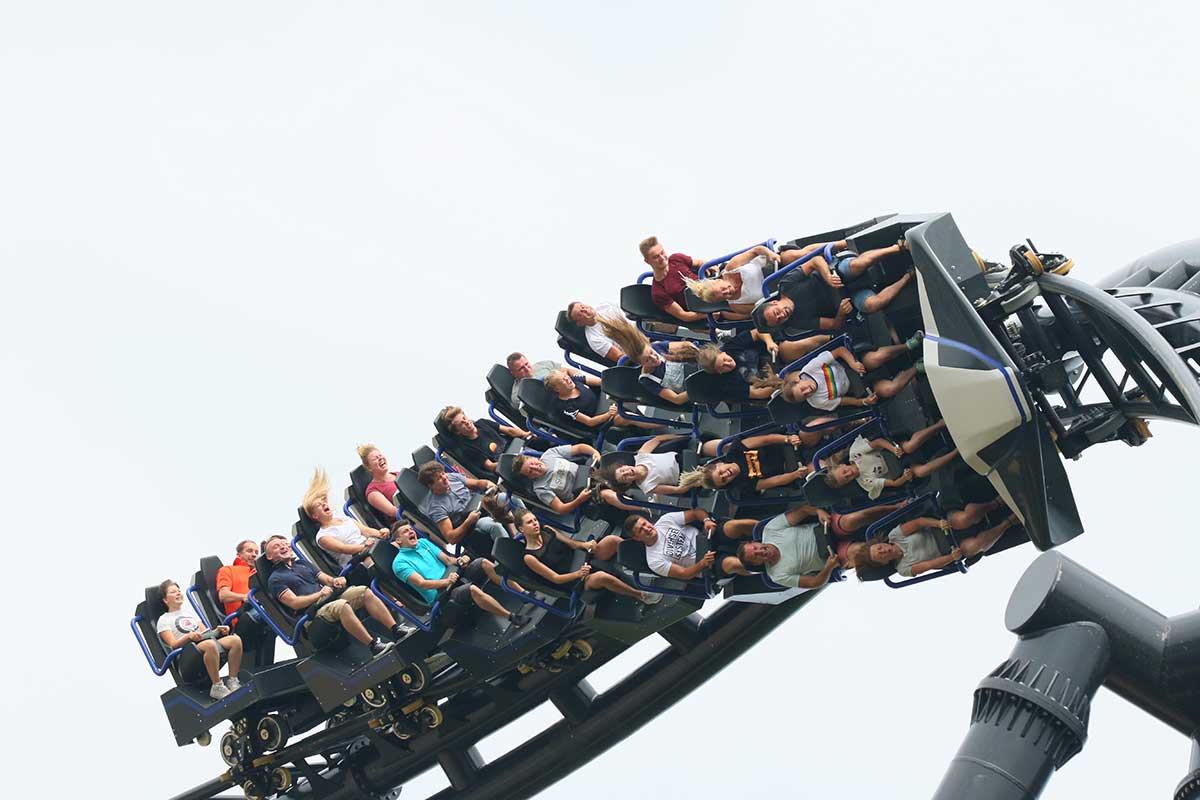 The 1450 m long track provides plenty of adrenaline highs with the effects of weightlessness, unexpected gravitational effects, as well as rotational slopes of the track and double bends. There are positive and negative load factors, high speeds on the hill climbs, getting into corners and plummeting back down. Before braking at the end of the ride, riders will experience an automatically set water splash.
Intamin's state-of-the-art trains create the feeling of flying even for taller guests, thanks to the seat height and raised position. The ride has two trains seating 28 people each in a configuration of 7 rows of 4 seats each, with the 2 inner seats raised.
HYPERION joins the three Intamin Water Rides at Energylandia which started operation this year – "SPEED WATER COASTER" Intamin's WATER COASTER, "ANACONDA" the SPILLWATER ride and "JUNGLE ADVENTURE" a RAPIDS RIDE.
Key statistics
-Over 80 metre drop
-77 metres in height
-Speed of over 140 km/h
-85 degree drop
-Top speed tunnel
-Water effects, splash flow
-Maximum speed in the tunnel
-Multiple turns
-Maximum speed when turning and diving down
-Gigantic speed when climbing, weightlessness effect
-Fascinating positive and negative load factors
-Double s-curves
-Sudden gravity effects
-Panoramic wave turn with breathtaking views
-Overbanked turns…
Images and video: Intamin and Energylandia