Fantawild Oriental Heritage has officially opened in Jingzhou, Hubei. The high-tech theme park features rides and attractions based on Chinese and Jingchu culture.
Jingzhou Fantawild Oriental Heritage is the first large-scale theme park from Fantawild in Hubei. On opening day, it welcomed nearly 10,000 visitors.
The attraction uses cutting-edge tech to present Chinese culture, and boasts 41 themed attractions and rides, as well as more than 200 landscape designs.
Attractions include the Legend of Nüwa, Magic Gallery, and Marvels of Chinese Culture, as well as Palace of Chu, Qu Yuan, and Battle of Red Cliffs.
The first large-scale Fantawild theme park in Hubei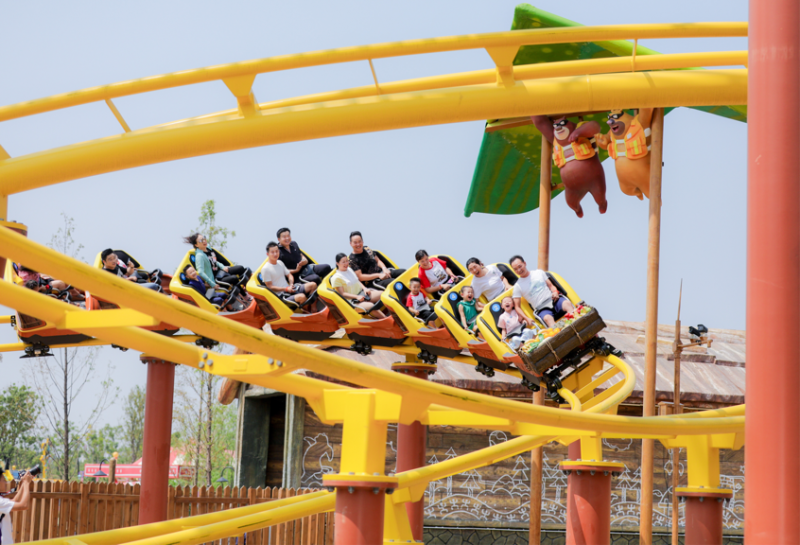 Palace of Chu uses live performance and virtual reality (VR), with one visitor describing it as "amazing" and "impressive".
Qu Yuan, an immersive holographic theatre, combines live performance with holographic projection technology to tell the story of Qu Yuan.
"I came here with my family," said another guest. "We were all deeply impressed by this show. The show is like edutainment. It teaches children about traditional Chinese culture and cultivates their interest in historical figures."
Attractions for children include Boonie Bears Theater, the Tune Tour, and Pine Tree Rocket, while thrill rides include the Grand Showman, Galaxy Splash, and the Legend of King Yu.
Fantawild Oriental Heritage boasts 41 attractions and rides
The new Fantawild park will also boast F&B and retail, with Boonie Bears merchandise on offer alongside cultural items.
Last month, Fantawild Oriental Legend opened in Handan. It's the first high-tech cultural theme park built and operated by Fantawild in Hebei, China.
Prior to that, Jiayuguan Fantawild Silk Road Dreamland opened in Gansu, with a focus on the Silk Road and the Great Wall.
In July, Changsha Fantawild Oriental Heritage opened as part of the 'Beautiful China Trilogy' project, which will feature 'Road to a Modern Era' and 'Tomorrow's China'.
Fantawild is also creating China's first Boonie Bears Town and Ningbo Zhonghua Traditional Culture Park.
Images: Fantawild