Ocean Park has announced the retirement of its Chief Executive, Matthias Li, who has worked for the theme park for 25 years. Ocean Park is now searching for a successor.
Matthias Li plans to retire on July 1, 2020. Ocean Park has started a global executive search process to find his replacement.
During his time at Ocean Park, Li contributed to the arrival of giant pandas in Hong Kong and to the theme park's 40th anniversary.
Ocean Park searches for replacement for Matthias Li
Li was also a key player in the attraction's redevelopment, which launched in 2005 and completed in 2012, making Ocean Park a world-class resort destination with more than 70 attractions.
Li said: "It has been a true honour to lead a unique theme park that champions education, conservation and entertainment."
He added that it's been the "opportunity of a lifetime to be part of a leadership team to build a world-class resort destination from a home-grown theme park".
"I am extremely proud of the fond memories created by Ocean Park for millions of guests who have been here, and the park's contribution to the community and Hong Kong tourism.
"None of this would be possible without the dedication of our terrific staff over the decades, to whom I am immensely grateful."
'A true honour to lead a unique theme park'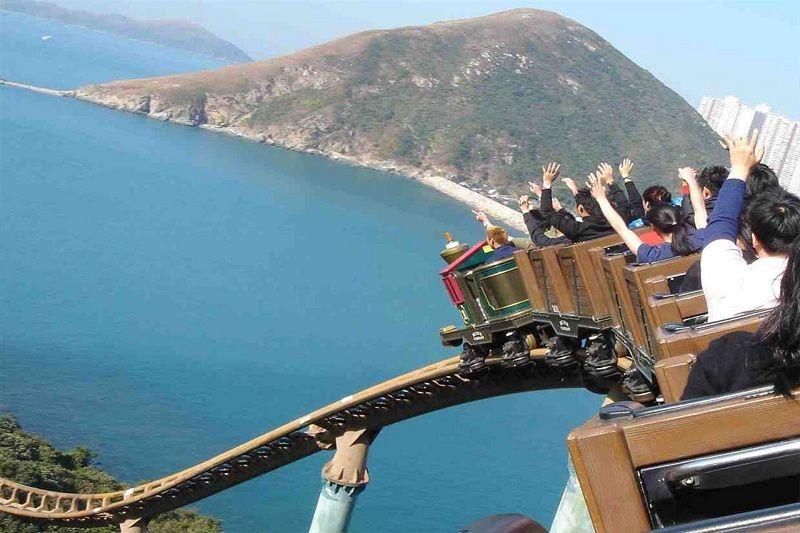 Leo Kung, Chairman of Ocean Park, said: "On behalf of the board and Ocean Park, I would like to express our deepest gratitude to Matthias for his outstanding work and commitment over the past 25 years in building and growing the park to what it is today.
"His stewardship and quest for innovation have resulted in remarkable enhancements in the park's edutainment offerings, service excellence, conservation as well as community care efforts."
Ocean Park also revealed that a number of development projects will be unveiled "in the near future", including an interactive illuminated adventure and nightly multimedia spectaculars in the lagoon area.
Ocean Park promises Water World updates
There will also be updates on Ocean Park's Water World, as well as a new animal attraction and state-of-the-art STEAM learning hub.
Shanghai Haichang Ocean Park opened in November following five years of development.
Images: Ocean Park