Ocean Park Corporation has revealed that Ocean Park Hong Kong "is on the right path" despite reporting a drop in revenue and attendance for the 2020/2021 fiscal year.
During the fiscal year ended June 30, 2021, Ocean Park temporarily closed for 146 days between July 1, 2020 and February 17, 2021. It reopened on February 18, 2021 at reduced capacity.
The pandemic caused visitor attendance to decline by 36 percent to 1.4 million, resulting in a 45 percent drop in revenue to HK$393.6 million ($50.5m) compared to the prior fiscal year.
Ocean Park Corporation also recorded a net operating deficit of HK$1,111.6 million ($142m) before deducting the government's funding support.
Ocean Park's strategic realignment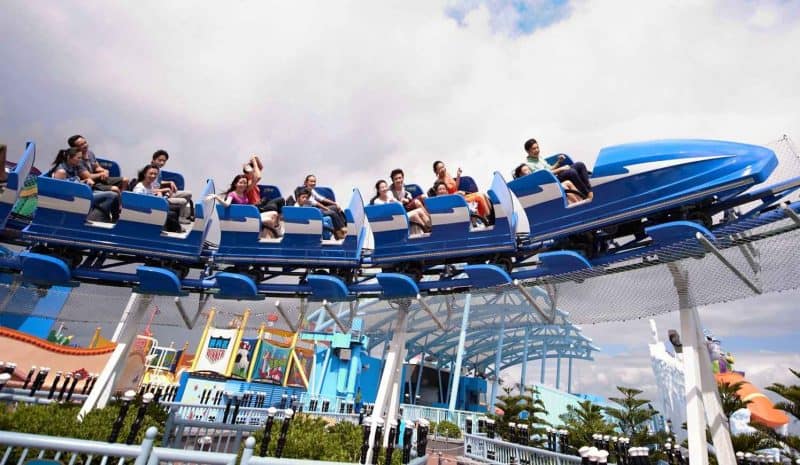 Ocean Park attempted to reduce costs during the pandemic, and started repositioning itself as a holiday resort with glamping and zip-lining facilities.
"The immense public enthusiasm of our new attempts showed that the park is on the right path," said Ivan Wong Chi-fai, chief executive of Ocean Park Corporation.
 
"Despite a continuing difficult operating environment, we reimagined the Ocean Park experience with creativity and experimented with new concepts that leveraged the infinite potentials of the park's unique setting," he said.
"As a result, we attracted new visitors, including health, sports and fitness enthusiasts, nature adventurers, pet lovers, plant and flower enthusiasts, and more."
Ocean Park reports financial results
In August, Ocean Park issued an invitation to bidders to join the first round of the tender process for its HK$6.8bn ($876m) overhaul plans. The tender stage will follow in late 2021 or early 2022.
 "Equally encouraging was the extraordinary conservation and education work that our team delivered amid various Covid-19 restrictions," Wong added.
"We are extremely grateful to the government for its funding support and for formulating Ocean Park's future strategy together, these not only enabled the Ocean Park Corporation to maintain its operations and launch Water World Ocean Park but also to reinvent itself as a new resort and leisure destination."
Ocean Park's HK$4 billion Water World opened to the Hong Kong public in September after a four-year delay.
Images: Ocean Park