Ocean Park in Hong Kong plans to develop glamping and zip-lining facilities in order to reposition itself as a holiday resort, according to the attraction's operations director.
Ocean Park's executive director or operations and entertainment, Timothy Ng Sau-kin, said the park needs to reposition itself during an interview with Sing Tao Daily, The Standard's sister newspaper.
"We are no longer just an amusement park," he said. "We will be a holiday resort."
Ocean Park will phase out rides including the Ferris Wheel and Mine Train to reduce costs, and will continue to operate seven or eight attractions, all of which have launched in the past decade.
'We are no longer just an amusement park'
The Hong Kong-based attraction is set to start recruiting operators for three new zones covering a total of 376,000 square metres. These are the Retail, Dining and Entertainment Zone, Adventure Zone and Wellness Zone.
In August, Ocean Park issued an invitation to bidders to join the first round of the tender process for its HK$6.8bn ($876m) overhaul plans.
"We can only achieve the park's new vision with the right lineup of partners who share the long-term goal not only for the park, but also for Hong Kong in general," said Lau Ming-wai, chairman of Ocean Park Corporation.
The Retail Dining and Entertainment Zone covers 89,000 square metres. It will house experiential retail, dining and entertainment and will be open to the public for free.
Ocean Park transforming visitor experience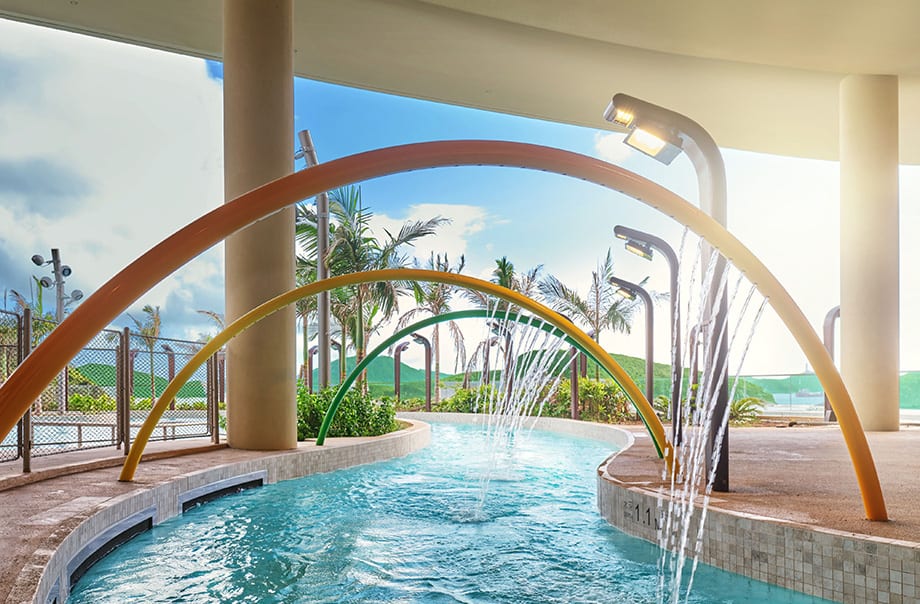 The Adventure Zone is spread across 125,000 square metres and will feature outdoor attractions and activities. The Wellness Zone is located on 162,000 square metres and will offer immersive experiences that promote wellness.
In addition, Ocean Park wants to hire a company to build and operate zip-line facilities near the retired Mine Train and Raging River rides.
Offerings such as hiking, yoga and glamping could be developed near the retired Abyss ride, Ng revealed. Ocean Park is celebrating Halloween this year with a 'Ghostly Glamping' event.
Hong Kong lawmakers previously agreed to Ocean Park's makeover plans, which involve implementing a new operating model and fee-charging mode, and introducing new visitor experiences.
Images: Ocean Park